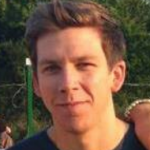 Support us! GearHungry may earn a small commission from affiliate links in this article.
Learn more
Watch Maintenance Tips
You took your time, earned your money, and cashed in your chips for a good, quality watch. Now it's time to upkeep it like a collector. We're going to go over the top ten things you really should be doing. Polished, functioning and acting as your ultimate gentlemanly stylistic tool, your watch is your wingman. Your IWC watch needs some TLC. Your Victorinox watch needs to shout "Victory." You get the picture, so without beating around the bush, let's get into this.
1. Clean it Every Single Night
Common sense tells you to keep your watch clean and shiny, but it doesn't tell you how. You can't simply run a rag over it and be finished; you need to apply 1-2 minutes at the end of the day to keep it perfect. Without getting too personal, bacteria grows underneath your band and the case back that rests against your wrist. When you wash your hands, sweat, or if you got caught in a light patter of rain, the liquid has gathered underneath it and bacteria has begun to grow. It doesn't take long before a foul odor arises, and you don't want it battling your cologne or eating away at your leather watch strap.
You want a microfiber rag (so we're not getting strips of cloth stuck in nooks and crannies), and a teaspoon of distilled white vinegar. You're going to run the rag through it, around the case backing, the interior of your watch strap, and the closure. If you have a rubber strap, make sure you get in between any engravings or grooves. Rocking a stainless steel bracelet band? It might take a little more time, but make sure to weave in between the links and get out any stubborn dirt or filth. Avoid the vinegar touching the dial window if you can. Clean the crown, and set it out somewhere to air dry for the night. Never wear it to bed, or you'll be undoing all that work.
2. Get the Bar Retested Every Year
The bar, or the water resistance rating, is subject to change. If you've been wearing your waterproof watch for ages, through vibrations, movement and cleaning, the bar rating can decrease. The last thing you want to do it find out your 330 ft water resistance rating didn't even hold up against pool water. It's been known to happen. This is due to the crown (flush or guarded) shifting with time, the case back loosening from the stress of your wrist, and simple the way the stainless steel of the case shifts with time.
You can find more information directly from the manufacturer you purchased it from. Most brands offer services to have their watches tested under the same laboratory conditions that the water resistance rating was created under. If not, kiosks and mail-order watch repair services can perform this task for you. If you're hesitant, don't worry; they use specialized equipment to test and ensure the rating, so your equipment is perfectly safe.
3. Keep it in a Watch Winder When Not in Use
If you're not keeping your watch in a quality watch winder, you're doing a major disservice. Automatic watches need to stay wound to ensure that they don't lose time, fail operations from disuse, and just to keep them on the straight and narrow so you don't have to find a digital clock and reset it every time you go to put it on. Furthermore, it's an excellent way to display your watches, while keeping them safe in a controlled environment. If you go for a winder with multiple sections or purchase multiple single-winding units, you can create an excellent display in your walk-in.
If you're not a watch veteran, that's perfectly okay. Just know that one of the most common problems with automatic watches aren't mechanically-based, they're from user error. Owners tend to make one fatal mistake that can sometimes ruin the movement of their entire unit: overwinding. Watch winders also serve as the perfect means to methodically wind your timepieces, prevent overwinding, and keep as little stress on the internal mechanism as possible. Longer life on your watch, more accurate reading time after time. And for travelling, make sure you get a watch roll to keep your watch safe.
4. Don't Assume You Can Fix Problems (But Hire a Professional as Soon as Possible)
You can find a watch repair kit on Amazon, but don't go in assuming that you're suddenly the heir to a Swiss watchmaking dynasty 109 years in-the-making. If you or I were to open a watch's case backing, we would have the same thought: "I've made a terrible mistake." We aren't clockmaking mechanics, so there's no need to act like it.
If you're in a cityscape area, there's plenty of shops that offer this as a secondary service. Whatever the problem is, they can tend to it, order the necessary parts, and usually commit to fixing the problem or covering the damage costs if it can't be done or an error was made. You can also send it back into the manufacturer, or find a repair kiosk in a mall in a more suburban setting. Don't assume you can tend to it yourself. It's only going to end badly and waste a lot of time and money.
5. Identify Your Dial Window Material and Upkeep It
Do you really know what kind of dial window you have? Do you know if it has an anti-reflective coating? Is it naturally scratch resistant? These are the questions you should know the answers to right off the bat. If not, learn the specs of your watch. Look over the manual that came with it, or visit the sales page or brand website that you purchased it from. You'll be met with a plethora of information. If you're wondering why this is important, don't worry, we're getting to that.
We already don't recommend using harsh chemical cleaners on your watch. However, we also understand that not everyone wants their watch to smell like vinegar. If you know what your dial window can and cannot handle, then you'll know what you're able to put it through with reasonable expectations that it will emerge intact and pristine on the other side. If it doesn't have an anti-scratch coating, don't wear it if you're working on a DIY project. If it doesn't have an anti-glare coating, you can't leave it out in the sun for too long, or you risk fogging the glass/material and bleaching the watch face. Understand what your watch can handle, because it's the foundation of our sixth tip.
6. Don't Push it to the Limits
Knowledge, in this case, is the power to not screw up your watch. If your watch is crafted of 316L surgical grade stainless steel with a sapphire crystal dial window, it can handle some of the worst things you'll put it through. If everything we just said sounds a bit like gibberish, it's time to buckle down on your watch knowledge. Understand the limits of your watch, and don't push it past there. This is where our unpopular opinion comes into play: don't even push it near its limits.
If it's goot up to 330 ft underwater, don't go past 270 ft. If it's anti-scratch, still avoid putting it in situations where it could be scratched. If it's going to falter at high altitudes–you see where we're going with this, right? The better grade watch you get, the more it's going to cost. Subsequently, the more it will be able to handle. If you ask us, even with the extra layer of armor, I personally still don't want to test it and end up on the losing end of that gamble.
7. Your Strap is the Underdog, Treat it With Care
Caring for your strap is one of the most critical parts of your watch. It's not going to interfere with the movement, the crown, or even the water resistance rating, but it is going to count for major style points. We mentioned earlier that you can build bacteria, especially underneath your band and the case back. With leather straps, that bacteria will create this foul rotting odor as it eats away at the hide on your wrist. Nylon will begin to fray and retain a nasty aroma, and stainless steel will start to scratch, scrape and catch your arm hair.
No matter what kind of watch strap you have, you need to treat it with a bit of TLC. Find the right way to tend to your specific strap, whatever material it may be, because you're relying on it to keep that expensive timepiece on your wrist instead of on the floor. Cracked leather bands look terrible. Steel bracelets with black marks around the links look aged and unkempt. It counts for function, but also style. A grimy watch band is a show of poor care for your belongings, and if you really want to stretch it, poor personal hygiene.
8. Ensure That it's Wound Properly to Prevent Lost Time
Watch winders: they're a great thing, we talked about them earlier. Let's say you can't dole out the cash on one because you just grabbed a sweet Stuhrling watch, and money is a bit tight at the moment. You're going to have to rely on hand-winding it. There's a right and a wrong way to do it, and the wrong way could spell disaster for the mechanics.
Let's say that you're winding it just right: not too loosely, not too tight, you've got it down pat. You'll still need to keep an eye out to make sure you're not losing seconds or minutes. When a watch does a full twenty-four-hour circuit, that's the movement working properly to produce the right time. Well, if you didn't wind it as well as you thought and the power is waning, you could slowly experience a loss in seconds. When it should be 7:03:44 PM, it's only 7:02:59 PM. Then it happens again, and again, and in three days you've lost nearly three minutes, and you have the wrong time. Wind it right, keep an eye on it.
9. Use the Warranty Like a Bos
Look closely at the warranty on your watch. If you grabbed yours from Amazon, there will be a way to open a PDF document. Along the top, it's going to tell you how long the warranty is for, whether it's comprehensive or limited, domestic or global. Read a little deeper. Most brands (IWC is one of the top brands that do this) will renew a portion of your warranty if a problem persisted, and it was on their end.
That means sending it back in could extend your warranty. Use it properly, let's say two weeks before your two-year warranty runs out, and you could not only get two years worth of damage on your watch reversed, but they might even extend you another one-year warranty, as most brands do, as a thank-you for your brand loyalty. If you read between the fine lines, this is what certain brands offer, and an encouraged way to use your warranty to the fullest.
10. Stay Away from Magnets
Last but certainly not least, you want to keep your watch away from anything magnetic. The same way that you wouldn't put a magnet near your computer tower or laptop, you shouldn't be doing it with your watches. This usually applies to quartz-powered watches that use batteries more than automatic watches, but damage can still persist in an automatic watch depending on the strength of the magnet. Keep your watch away, and you'll keep unnecessary damages at bay.
Your Watch is Your Style Armor
Your style is important. Watches let you up your suit game, make you more attractive to others, and present you as a responsible person. Well, if they're maintained, anyway. Keep it ticking like the fine-tuned piece of machinery it is. With some diligence and making habits of cleaning and sending it into the shop, you'll be able to upkeep that out-of-the-box look from day one to day one-thousand, and beyond.