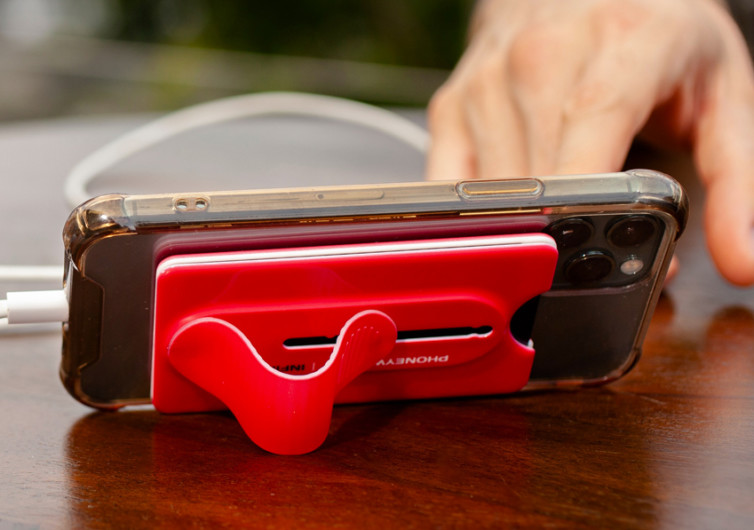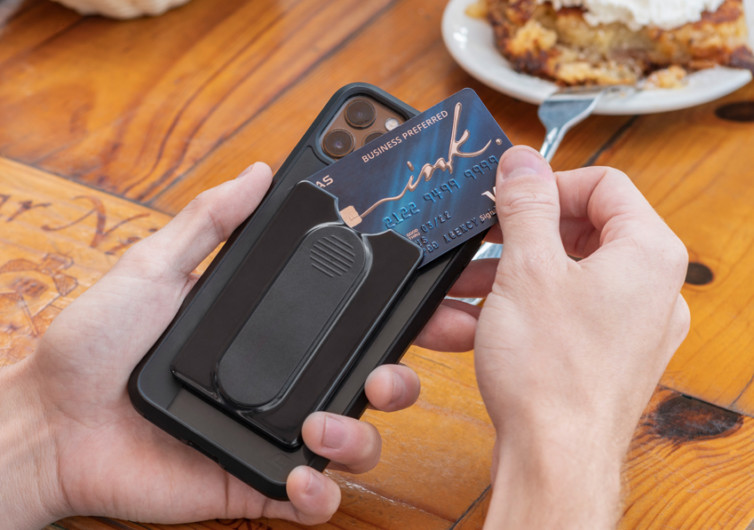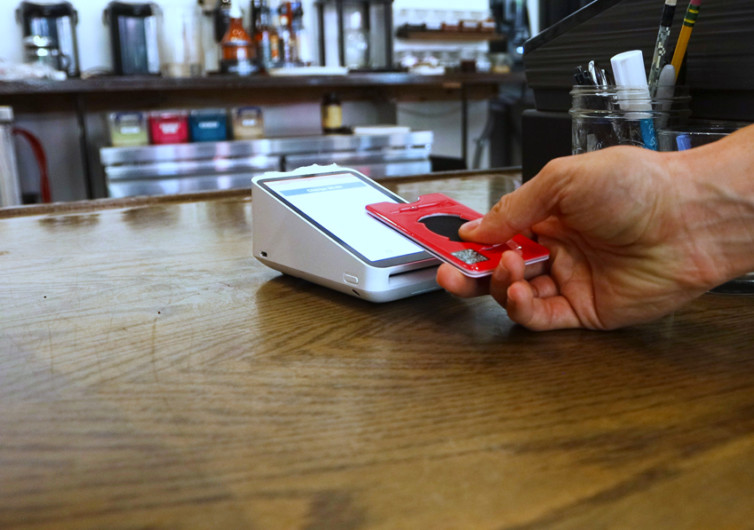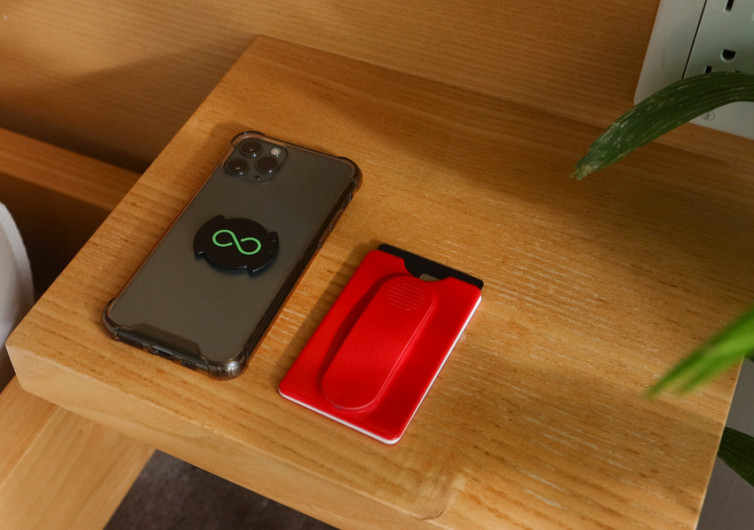 GearHungry may earn a small commission from affiliate links in this article.
Learn more
WalleyGrip – The Nextgen Wallet, Grip, and Kickstand
Walley Grip
Have you ever dropped your phone on your face while watching Netflix lying down? Me too. As smartphones get bigger and bigger, our hands feel smaller and smaller; having a firm grasp on your phone can be elusive. Kickstands, pop-out and collapsible grips, even selfie sticks provide adequate solutions. Still, they hinder your ability to attach a small wallet on the back of your phone. A smartphone and a front pocket wallet don't leave room for much else in your pockets; WalleyGrip wallet and kickstand is an all-in-one solution.
With WalleyGrip, you'll get a thin wallet with a built-in kickstand and phone grip; it's an unusual design with an ergonomic fit. Compact and practical, WalleyGrip will replace your front pocket wallet.
All-In-One
WalleyGrip is a small, slim wallet. It removes from the ultra-thin mount to allow wireless Qi charging and, in an increasingly cashless world, contactless payment. Removal is quick; turn your WalleyGrip 90 degrees to detach from the mount. The slim wallet has room for three cards, perfect for quick errands or a night out. I would imagine that lost wallets and lost smartphones would happen less if they were attached, but don't quote me on it. I reason that you'll remember to grab one—either your phone or your wallet—off of the bar or out of the cab before you leave; if they're attached, you'll always remember both.
The kickstand and phone grip are on the outside of the wallet. WalleyGrip uses a loop-style design for the grip and stand. Slide the loop along the track to fit your finger in, or slide it into place at the end of the track to form the kickstand. Taking a group photo without finding a prop to lean on is a breeze, and you'll no longer wrestle with your phone while finding the perfect angle. And just for style, WalleyGrip has storage room for a Micro-SIM card and SIM slot opener for frequent flyers.
Slim Down Your Stuff
The WalleyGrip is available in white, red, or black colorways for $16. It is a durable plastic that will withstand the test of time. But, other users mentioned even if their WalleyGrip broke, they'd buy another. The all-in-one features combined with the slim design make this kickstand/wallet a bargain for $16. With WalleyGrip, your smartphone and front pocket wallet no longer inhabit two different pockets.
CHECK PRICE ON INFINACORE.COM