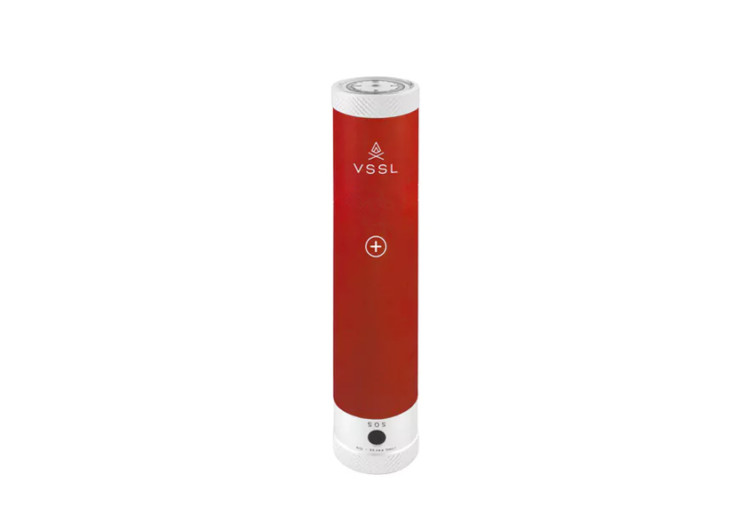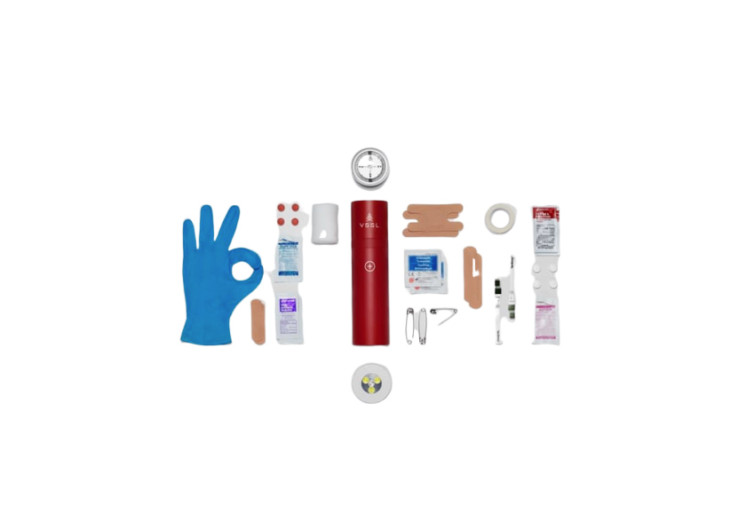 GearHungry may earn a small commission from affiliate links in this article.
Learn more
VSSL First Aid
The VSSL is a bland-looking flashlight that is as inconspicuous as any other inexpensive outdoor gear. However, the VSSL is not only an LED flashlight that you can use in your outdoor adventures. This contraption can also be instrumental in saving your life or that of another hiker or camper.
Measuring 9 and 3/8 inches long with a diameter of 2 inches, the VSSL First Aid looks like a very long and slim flashlight. As an outdoor illumination tool, the VSSL can provide artificial lighting to any environment for more than 40 hours. The flashlight also comes in 4 light modes. There's the floodlight mode for lighting up a greater area. There is also the soft light mode, perfect for creating the perfect mood inside your tent. Red light for notification and alerts as well as an SOS mode for sending out distress signals. Augmenting the SOS mode is an emergency whistle right inside the tubular casing.
What you may not realize is that the VSSL is a first aid survival kit. Inside its impact- and the weather-resistant military-grade aluminum casing is a set of first aid materials. There are cleansing and antiseptic wipes as well as a soap wipe. The kit also includes several types of bandages and medical adhesive tapes. This survival kit also comes with an antibiotic ointment plus aspirin and ibuprofen tablets. Rounding up the content of the VSSL is a tweezer, gloves, and a razor blade.
Although it is not as complete as your standard first aid kit, the VSSL can be a worthy partner in the wilderness. It packs enough supplies to tend to some of the more common issues that you may face in the wild. And because of its sleek design, the VSSL First Aid is an easy carry.
CHECK PRICE ON huckberry.com