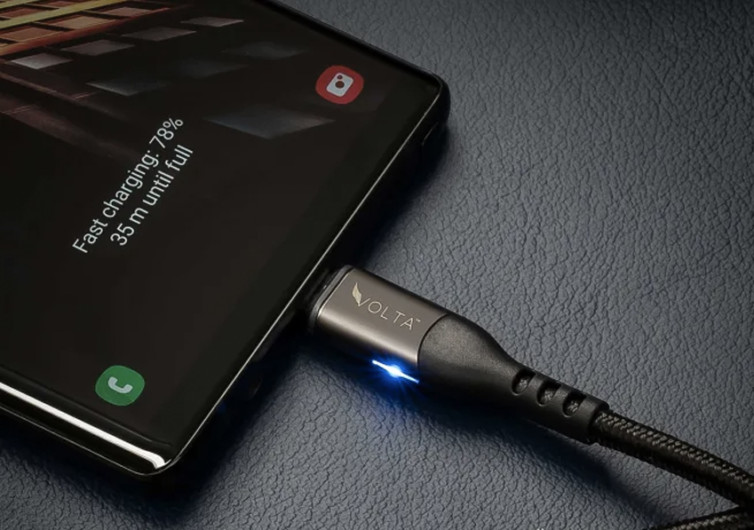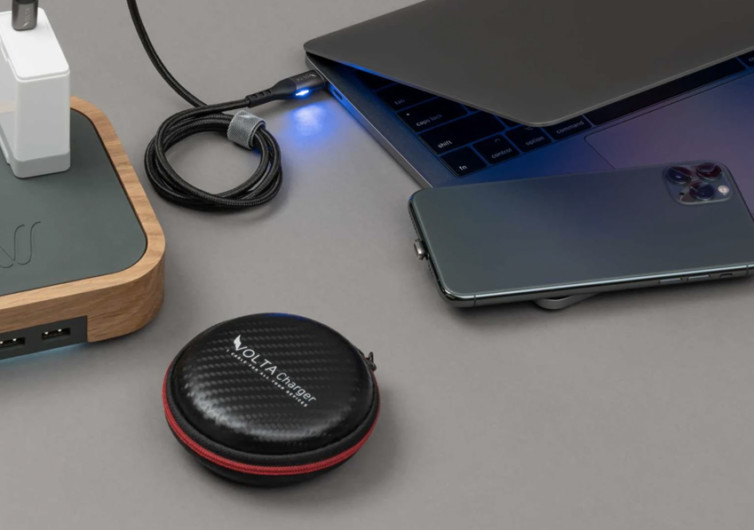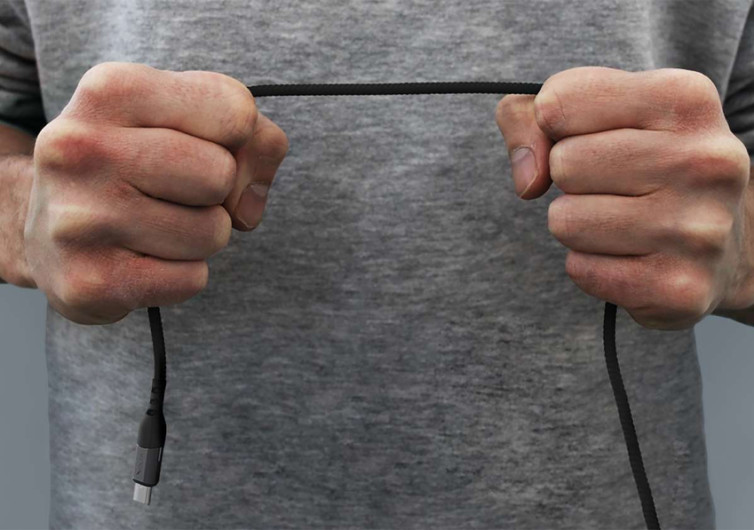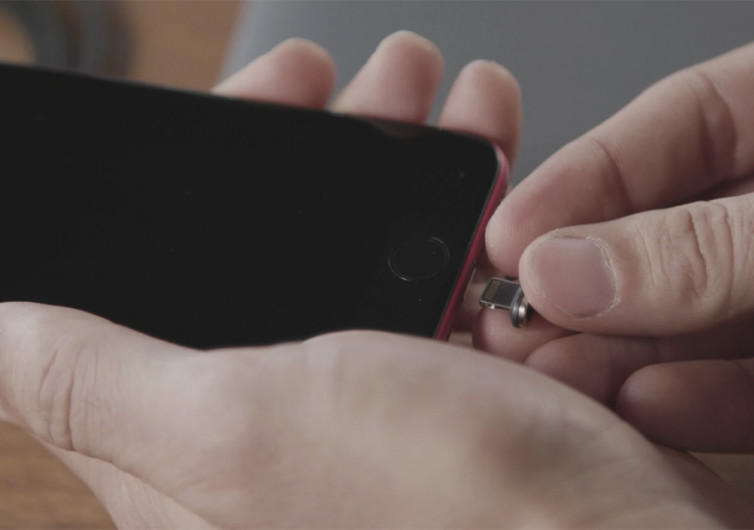 GearHungry may earn a small commission from affiliate links in this article.
Learn more
VOLTA Spark — The Only Charging Cord You'll Ever Need
How many charging cords have you bought for your devices? If you're like us, the count is greater than you'd like to admit. Fast charging cords seem to disappear as quickly as we buy them due to damage. You've probably also lost count of the number of cables you need to suit each of your various devices.
Fret no more! Volta is here to solve all of our charging needs. This durable and versatile charging cord will replace all your other cables and charge your device faster than ever before.
How It Works
The VOLTA Spark is a speedy and universal charging cable designed to last a lifetime. It comes with an Apple Lightning attachment, a USB-C attachment, and a Micro USB attachment. These tips are interchangeable and connect via a robust, e-device safe neodymium magnet called MagSafe, so you can quickly modify the cord for the device you need to charge. This versatility allows you to fuel everything from your phone to your tablet to your laptop, even your camera. Ooh — and the Spark charges your devices faster than any other cord thanks to its 18K gold-plated copper needles.
This cord isn't just versatile; it should also be the last charging cable you'll ever need (assuming you don't lose it). The manufacturers of this cord are so confident in its ability to outlast any other that they've provided a lifetime warranty.
The Spark has three layers of military-grade PVC protection and anti-corrosive nickel plating, making it one of today's most durable cords. The MagSafe connection implement means that if the cord is physically disturbed while plugged in, it will detach from the device, so your computer or phone doesn't go flying or become damaged.
Additional Features
The VOLTA Spark helps keep your charging ports clean of dust and debris, enabling faster charging and increasing your devices' longevities. You can utilize the Spark for Carplay, data transfer, as well. If your phone has the capability, the Spark can adapt it into a temporary power bank to charge another device — at the same, high-amperage VOLTA Spark speed.
Where to Find the Spark
The Spark is currently only available via VOLTA's Indiegogo campaign, and offered in several package sizes. Take advantage of the campaign's very steep Early Bird discounts, which are between 30% and 50% off MSRP. Order now and you'll receive your VOLTA Spark in Novemeber 2020.
1-count, Early Bird $28 (MSRP $42)
3-count, Early Bird $75 (MSRP $126)
5-count, Early Bird $115 (MSRP $210)
10-count, Early Bird $210 (MSRP $420)
20-count, Early Bird $397 (MSRP $840)
If you want to cut down on your electronic clutter and stop wasting money on cords that keep breaking, the VOLTA Spark is an excellent choice. Its construction is top-shelf, guaranteed to endure for years to come. And if it somehow breaks or fails, you've got the lifetime warranty as a reliable backup.