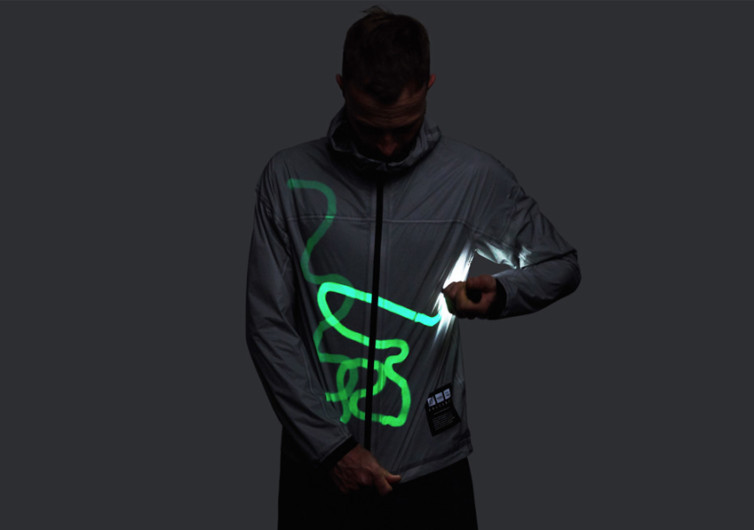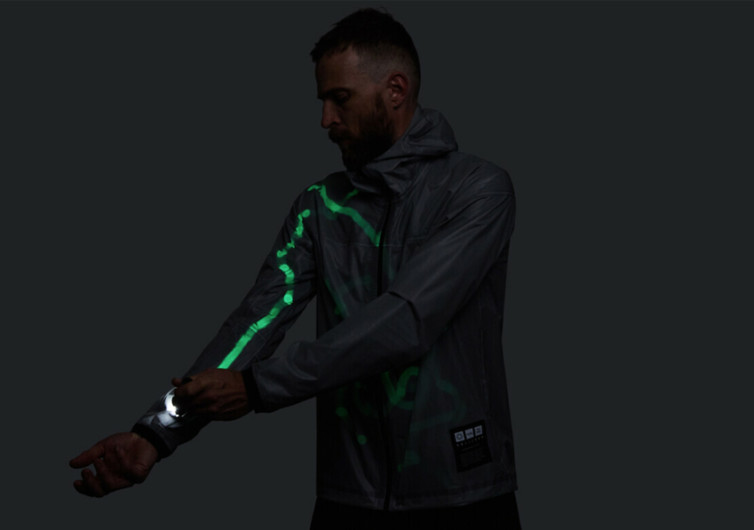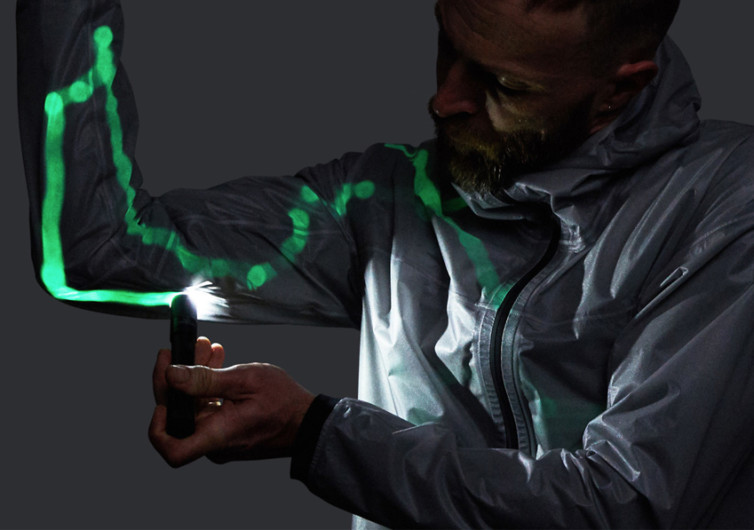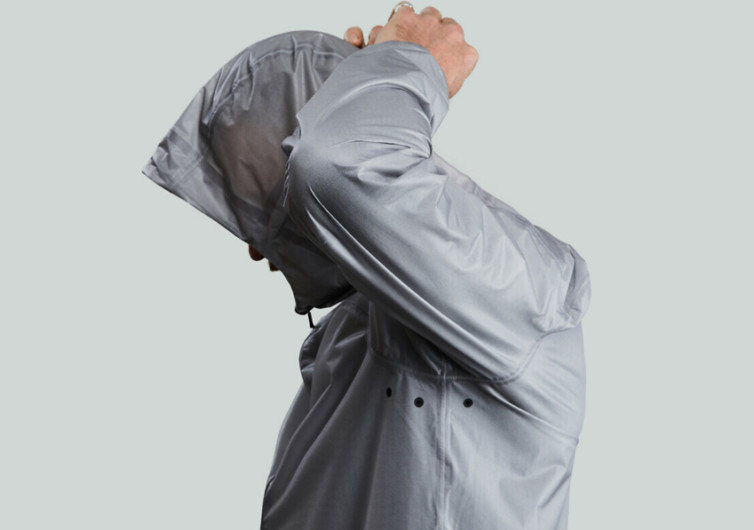 GearHungry may earn a small commission from affiliate links in this article.
Learn more
Vollebak Solar Charged Jacket
Personalizing one's jacket often entails having it embroidered or applied with one's own design. Unfortunately, you're stuck with the same "art" forever. The Solar Charged Jacket takes jacket art to whole new levels by integrating an ingenious light-absorbing technology into its construction. The jacket itself turns into a canvas for your fantastic light arts.
The secret is in a phosphorescent compound in a translucent mesh. The mesh gets sandwiched between two layers of fabric to provide exceptional waterproofing and moisture-wicking properties. But the real gem in this jacket is the phosphorescent compound. It's like having individual chlorophyll molecules absorbing light. And as they absorb light, they glow. The more light that hits the fabric, the brighter is the glow.
The technology is fantastic in darkened environments. It doesn't require any specialty lighting devices as well. If you have a penlight or the torch on your smartphone, you can use the illumination from these devices. Write, draw, and create fantastic art forms that glow in the dark. The only issue here, of course, is that you're left with only one color to showcase. Nevertheless, the mere fact that you can sport different artworks almost every hour is something that other jackets cannot do.
One thing that concerns people with such technology is its washability. Since technology gets sandwiched between two layers of fabric, it will never fade. You can wash the Solar Charged Jacket like any other piece of clothing that you have. The illuminative system will still be there when you wear the jacket again.
They call it the Solar Charged Jacket because you only need at least 2 minutes of sunlight to get it glowing in the dark. Of course, the longer the sunlight exposure, the longer will the glow last. You'll never need any reflective safety devices ever again.
CHECK PRICE ON VOLLEBAK.COM