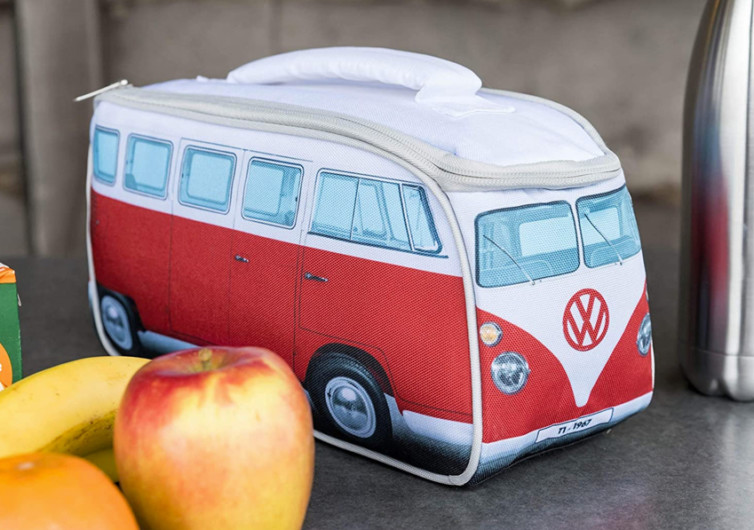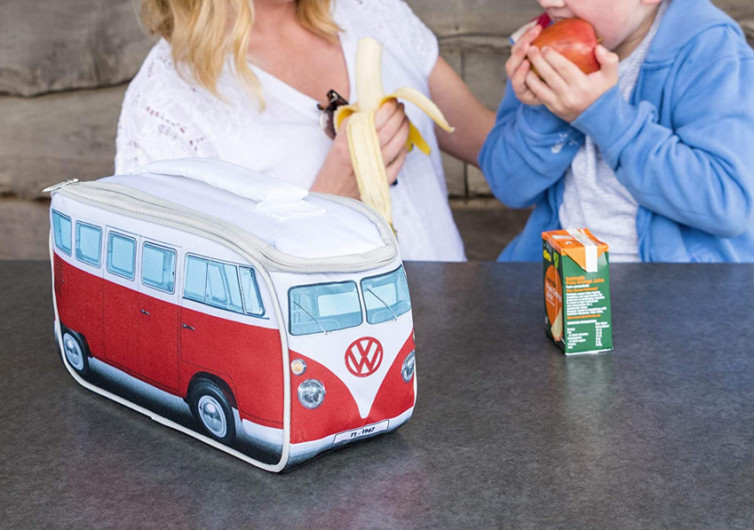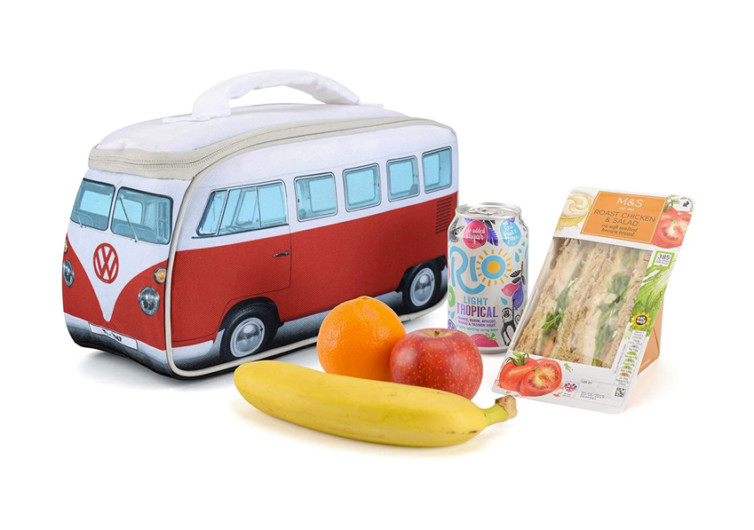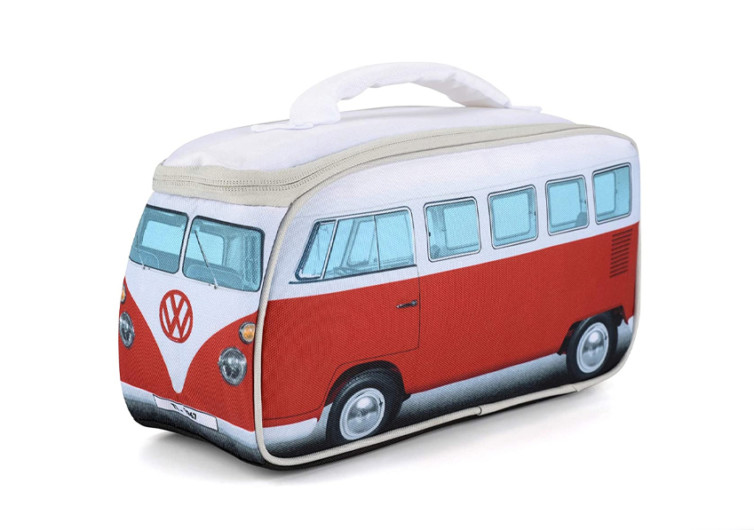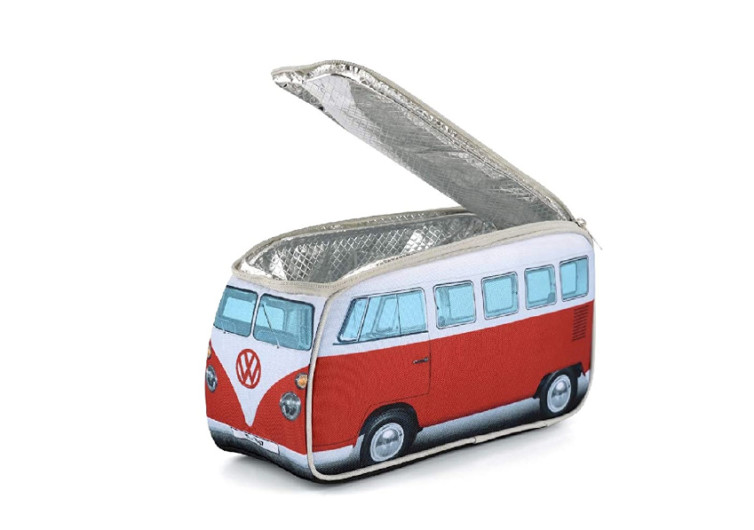 Support us! GearHungry may earn a small commission from affiliate links in this article.
Learn more
Volkswagen Insulated Lunch Box
The Volkswagen Insulated Lunch Box is a large insulated lunch box perfect for kids and Volkswagen lovers alike. It's large enough to fit a few medium-sized containers and durable enough for you to use it every day. Besides, it's an official product of Volkswagen featuring the Bus T1 Camper Van.
Whether you're a kid or an adult bringing food to work, you know that it's important to keep your food warm. Cold food or reheated food doesn't taste the same and you definitely want your food to taste as fresh as it can be. With the Volkswagen Insulated Lunch Box, you don't have to worry about your food getting cold. It is a fully insulated lunch bag that can store your warm containers. If you have cold food to place, this lunch box can also keep them cold for hours.
Just like the Camper Van, this lunchbox is spacious. It's 11.8 inches long and 4.7 inches wide. It can store several containers and occasional apples and bananas. It's rectangular in shape, so it's very space-efficient. It comes with a padded handle to make it easier and comfortable to carry. You can choose from three colors – red, blue, and pink.
The Volkswagen Insulated Lunch Box lasts for years. It uses water-resistant polyester material which makes it very durable and light at the same time. To wash it, all you have to do is wipe the outside with a damp cloth or you can also wash it with soap and water.
For fans of the Volkswagen Camper Van, this is a lunchbox that you will definitely love. It's large and easy to carry and it captures the whole design of the Camper Van. It's a fun way to bring your food, and it's also an obvious sign that you love your Volkswagen.