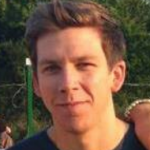 Best Video Games For Men
Video games have been a great source of leisure and entertainment for a long time, with the industry producing some all-time legend games that have been loved by many. Whether you are an ardent gamer or a passive one, you would agree that video games help to distress and provide an escape from the hustle and bustle of everyday life, albeit temporal. They are also known to have some great benefits that make it a useful source of entertainment. From enhancing problem-solving skills to increased creativity, playing video games can be a needed boost for you regardless of your field, which is why we have shared a list of ten video games every man needs to play, in no definite order, whether you are a PC or console lover.
1. Call Of Duty – Black Ops 4
Battle your way through key missions as a "specialist" in this enthralling war game, with single player, multi and team playing options. If you are a fan of video games, you already know the exciting challenges and levels previous versions of Call of Duty come with. Black Ops 4 takes it to a whole new level, however, featuring modes such as Zombie and Blackout, to unleash the adventuring fighter in you! With great graphics and a great storyline, this game promises lots of adventure and action, with various difficulty levels to fit your competitive edge!
2. God Of War 4
If you are familiar with Greek Mythology, then you know how intense a game that literally tells such great stories would be. It offers real adventure and action, backed by great graphics and exciting challenges as you play Kratos, the hero of the story. This version, however, has a Norse mythology theme, pairing Kratos with his son Atreus, on a journey to spread the ashes of Kratos' late wife on the peak of the nine realms. The journey takes the player through jungles, troubled waters and dangerous hills, with monsters and various enemies lurking. For the player, assistance from Atreus in battle is a welcome boost, as you get to face enemies with a trusted back-up fighter to complement your efforts. The game features great graphics, awesome music and a very fine storyline for your entertainment.
2. Spider-Man
Here is another great action-adventure game you should definitely try. Web your way through crazy traffic and over sky scrapers as you take on bad guys in this epic representation of the famed Spider-Man movie. Play a geeky Peter Parker as he fights to protect New York City from a deadly crime Lord bent on releasing a lethal virus into the city. The game combines action, adventure and the fun-loving social character of Spider-Man to give the player a unique experience. An exciting feature about this game is that the player can freely engage and socialize with characters whilst undertaking missions. It has great unlockable items that make for an all-round, adventure-filled game.
4. Monster Hunter – World
One of the best and widely raved about games you would come across, Monster Hunter: World sends you into a living game world populated by all sorts of giant monsters. Your main task: kill the beasts, gather resources, improve your equipment, and then start all over again. It's an intense action game with loads of features to keep you entertained for a long time. You get to play as a hunter on a mission to the New World and part of the fifth fleet, battling fearsome beasts at various levels.
5. Fifa 19
Get to play as and against your favorite football teams with this simulation game by Electonic Arts. Doesn't matter if you are not good at the sport on the field (most people aren't by the way) you still get to enjoy and try out some of the exciting skills and tournaments in this video game. From building a dream team challenging for all honors to playing as a Manager, you would get to unlock several features of the world's most popular sport. You can play with friends both on and offline, and available on PS4, PC and X Box.
6. Need For Speed-Pay Back
This is a great arcade racer game have graced the gaming scene in times past, and Need for Speed is definitely one of them. Take on race challenges with crazy drifting propelled by nitrous bursts in this incredible game. It features several campaigns and modes to suit your playing level, alongside its jaw-dropping graphics and multiplayer levels for your gaming pleasure.
7. Crash Team Racing Nitro-Fueled
Here is another exciting kart racing game for game lovers. With great challenges for single and online multiplayer modes as well as exciting levels, this simple game is definitely one you should try, especially if you love to arcade racing games. It is available on PC and console.
8. Days Gone
Imagine a post-apocalyptic world with crazy flesh-eating creatures and ever opposing humans all gunning for a piece of your flesh! That is just a sneak peek into what this game offers. Playing as Deacon, you get to battle your way through unfriendly territory with the sole aim of finding your long lost wife, armed with various weapons and stealth to guard against the threat of the ever hungry creatures.
9. Dead Or Alive 6
Dead or Alive 6 is a fine fighting game not to miss out on! It has been around for close to two decades, delighting gamers with exciting features and challenges. Choose your fighting character and team to take on fierce opponents in aggressive duels and tournaments for your gaming pleasure. It features multiplayer mode as well and is touted to be one of the best fighting games out there. It has really great graphics too an interactive ringside experience just like the real deal!
10. Resident Evil 2
The long wait for this game was definitely worth it after it was released earlier this year. Resident Evil 2 features a clean replica of the famed movie, with the player having to battle zombies and monsters in the fictional Racoon City. Choose between various characters and play along in teams of between 1 and 4 in this thrilling action-adventure game. With various difficulty levels, you can build on your survival skill as you fight to survive the nightmare caused by the T-Virus.