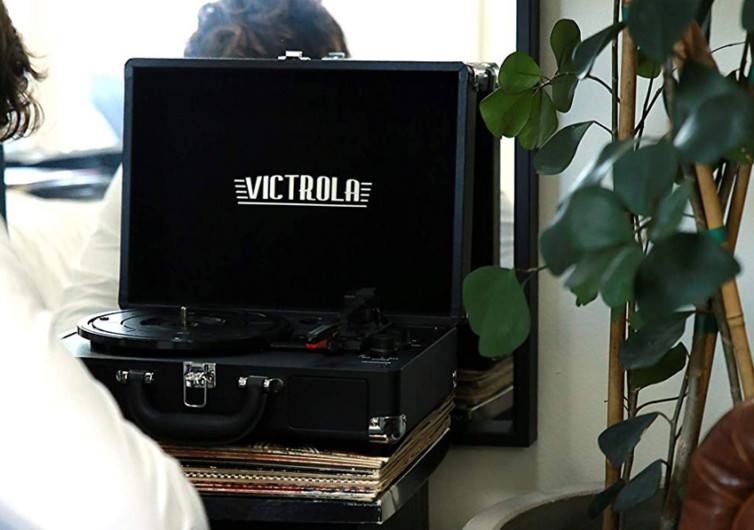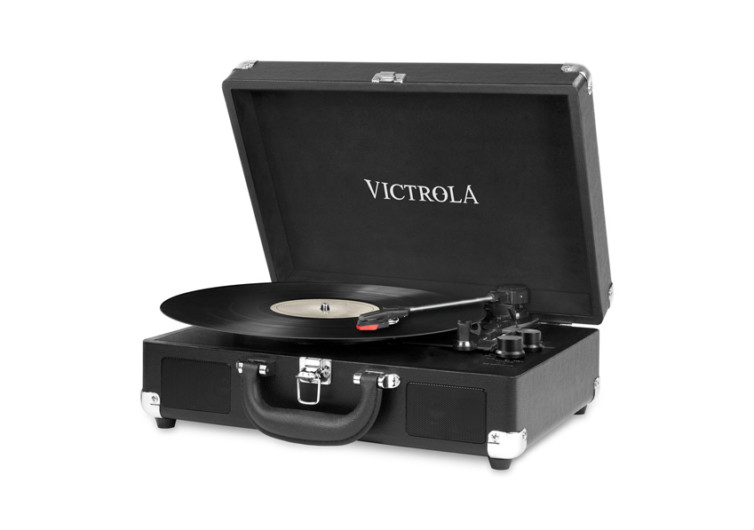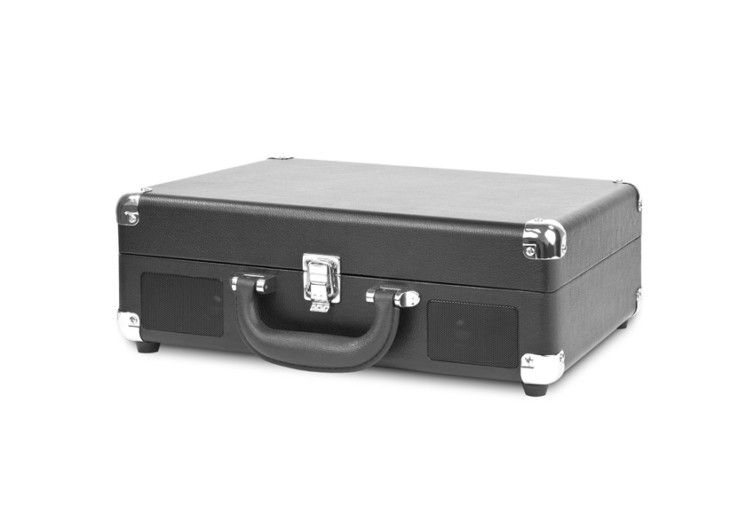 Support us! GearHungry may earn a small commission from affiliate links in this article.
Learn more
Victrola Vintage 3-Speed Bluetooth Suitcase Turntable with Speakers
The Victrola Vintage Turntable suits budget-tight records lovers just right. It's a modern player with 3 speeds and a built-in Bluetooth that enables you to play Mary Poppins straight from a connected phone. It's a cool player, only that its musical quality is not as supreme as its high-end counterparts.
This portable turntable caters to a range of tempo, i.e., 33 1/3, 45, and 78 rpm. So it can play your favorite old vinyl records, as well as your modern pop songs using any Bluetooth-enabled phone or player. If you wish for a more solemn way of listening music, simply connect accessories like headphones. It's a process that's easy and fun, no cords necessary.
Majority of the victrola turntable users appreciate its portability and ease of use. The stereo speakers are built-in, so transferring it from one place to another is effortless. Plus, the stop selection can be switched from manual to auto. When busy or asleep, one doesn't need to be disturbed just to turn off the player; the music automatically stops. But since it does not use batteries, access to a power source is critical.
Like all gadgets, this victrola turntable may have quality issues. For one, the musical quality is mediocre but certainly passable. Should there be screeching sounds, check for possible impediments like plastics trapped inside, or better yet clean the device. Minor repairs can solve the annoyances.
Furthermore, since the turntable itself is made of plastic, try not to overwork your player. Non-stop playing may cause overheating that may lead to burnt parts and possibly even property damage when not prevented. Also, handle the needle well, albeit there is an included spare in the product kit. Avoid touching the grooves and always use the arm lock and a mat to avoid slipping incidents.
This victrola turntable, mid-range quality audio it may offer, still satisfies anyone's desire for all things classic and vintage.