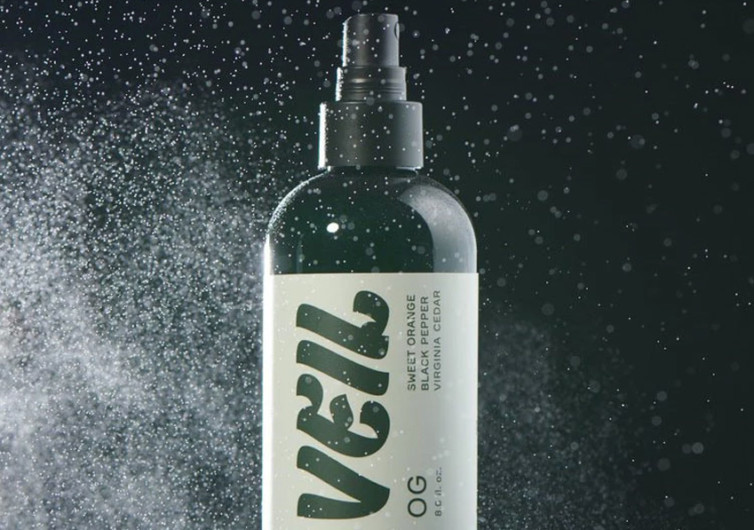 GearHungry may earn a small commission from affiliate links in this article.
Learn more
Veil OG
The Veil OG is a product that cannabis users will learn to love. It is the kind of fragrance that can mask the characteristic smell of cannabis. It is also a scent that will leave you smelling fresh all day long.
The hints of sweet orange can help neutralize the odor of cannabis smoke. Your friends, colleagues, and superiors will never know you smoked cannabis during the break. This should give you more confidence in resuming your tasks without ever fear of people reporting you to your superiors.
The sweet orange scent works well with the notes of cracked black pepper. It gives the Veil OG a certain level of coolness that borders on spiciness. Whether this will also mask the cannabis odor or not, it can still give you a scent that is refreshing. The combination of cracked black pepper and sweet orange might seem unreal to some people but it does work.
Adding to the refreshing notes of pepper and orange is the earthy notes of Virginia cedar. It helps you feel calmer, further enhancing the relaxing effects of cannabis. You can always look at it as an ingredient that potentiates the many beneficial effects of cannabis. It doesn't matter if it is for medical or recreational use. What is important is you now have the means to eliminate its telltale odor.
One can always rely on the Veil OG to be eco-friendly and non-toxic. This is welcome news for those who may be wary about using products that can contain harmful chemicals. At the very least, one can maximize the many benefits he or she derives from cannabis. The Veil OG comes in 8 fluid ounces, enough to give you about 2,500 sprays.
If you're looking for a housewarming gift for a cannabis user, then the Veil OG is s solution that eliminating that characteristic cannabis odor.
CHECK PRICE ON SMELLVEIL.COM