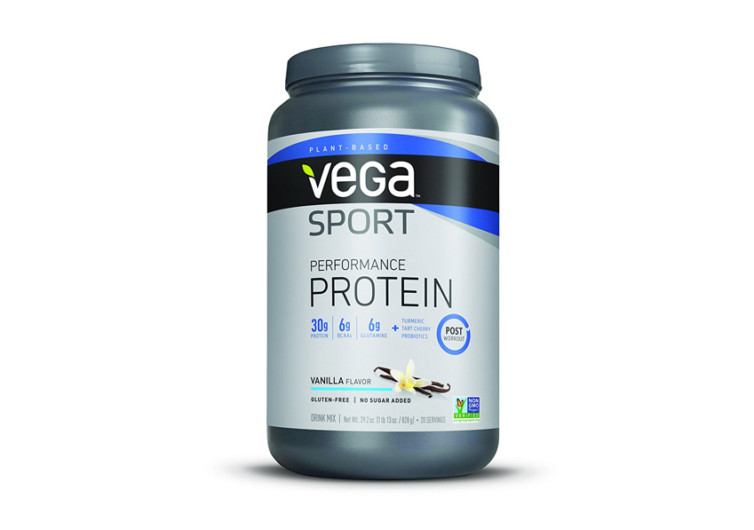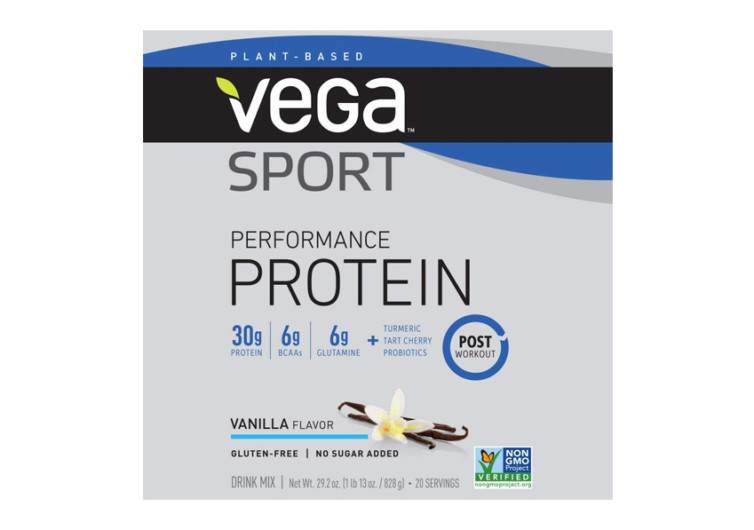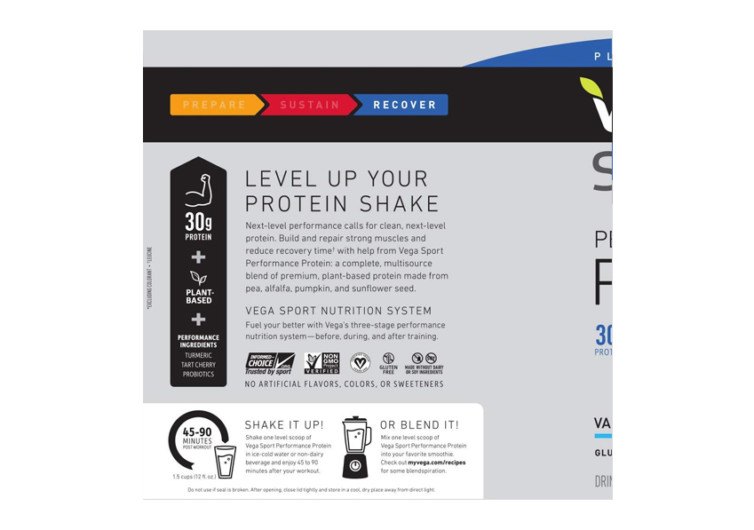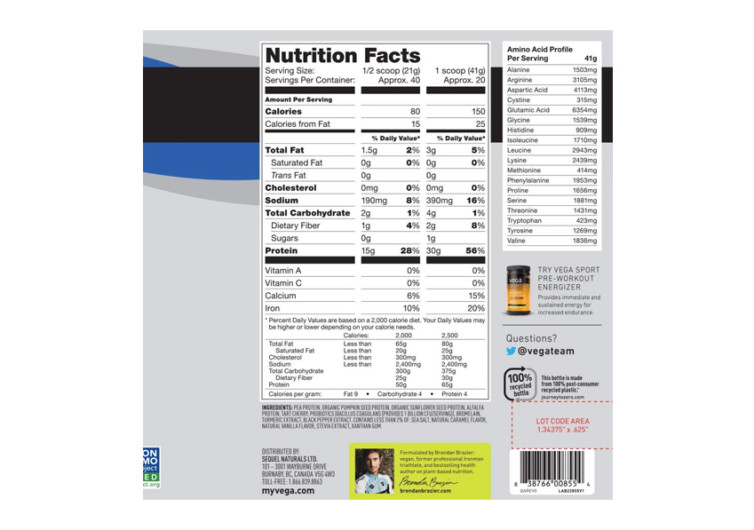 GearHungry may earn a small commission from affiliate links in this article.
Learn more
Vega Sport Protein Powder
Athletes, fitness buffs, and bodybuilders don't only rely on a meticulous program of muscle toning and strengthening to achieve the level of performance that they require. They also have to rely on a readily available source of high-quality proteins to help facilitate faster and more effective tissue repair after intensive workouts. Vega's Sport Performance Protein Powder with its exceptional levels of high-quality protein, branched-chain amino acids, and glutamic acid offers a more effective way to build and repair muscle tissues to help individuals get the most out of their workout sessions.
Featuring a unique blend of premium plant-based proteins sourced from pea, alfalfa, organic sunflower seed, and pumpkin seed, this protein powder offers a cleaner and an almost guilt-free way to beef up one's protein reserves. This also aids in the faster repair, healing, and regeneration of damaged muscles. Each serving of Vega Sport gives 30 grams of premium quality proteins to help in the building and repair of muscle tissues.
Six grams of branched-chain amino acids are also added to the formulation. This gives the Vega Sport the exceptional ability to enhance one's exercise performance while also boosting the growth rate of muscle cells. In many cases, these BCAAs like valine, isoleucine, and leucine can also help reduce the sensation of fatigue right after exercise so you'll feel a lot better and not really too worn out to continue with the other activities in your life.
Also added into the Vega Sport are 1 billion colony-forming units of the bacteria Bacillus coagulants that work hand-in-hand with the 3-gram fiber content of the formulation. This can facilitate better digestion and help improve the absorption of the amino acids, glutamic acid, and the protein molecules through the walls of the gut and into the bloodstream. This way, one can always be sure that all the nutrients needed for tissue building and repair are ever-present.
The Vega Sport Performance Protein Powder provides athletes, bodybuilders, and fitness buffs the proteins and amino acids they need to improve their overall performance. Too bad it doesn't include minerals and vitamins which should complement the nutrients it contains.