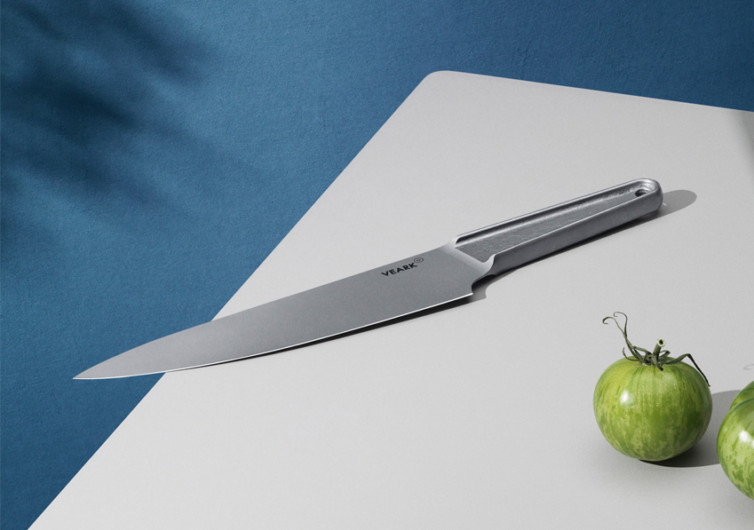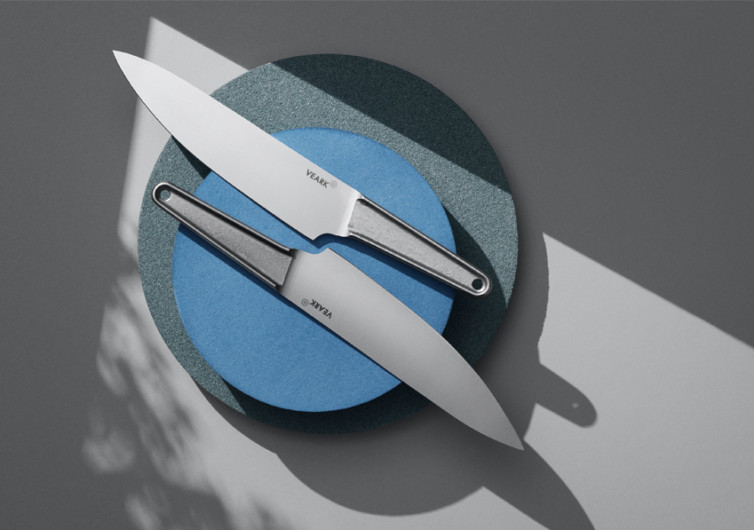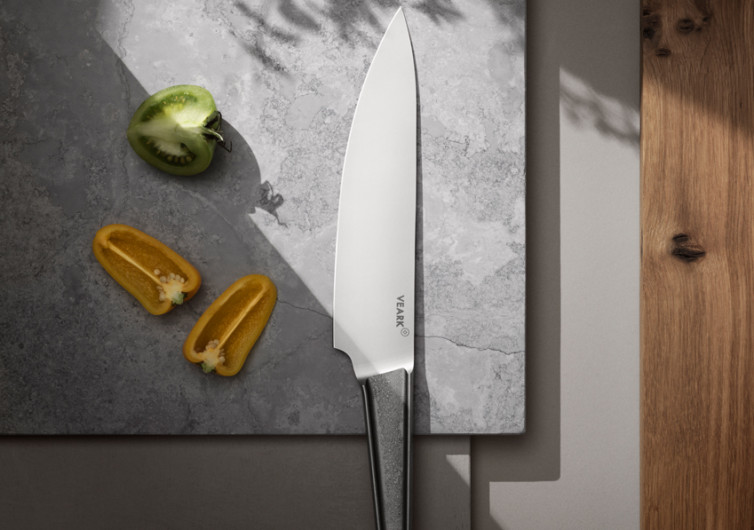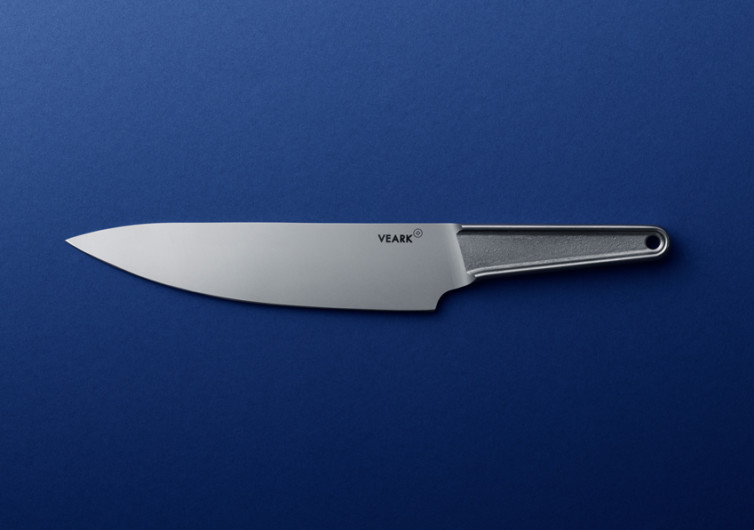 GearHungry may earn a small commission from affiliate links in this article.
Learn more
VEARK-CK01 Knife
Made from the famed knife-forging community of Solingen, the VEARK-CK01 offers ordinary homemakers and traditional home cooks a much better way to process their food the way professional chefs would. It's a classic chef's knife, but the VEARK-CK01 comes with a design that is so simple that it would be quite difficult to say it's revolutionary. But it is.
Featuring the classic drop forge – wide at the base and gently sloping to create a sharp point at the tip – this 12.6-inch long kitchen knife is constructed of X50CRMoV15 stainless steel with a hardness score of 58 Rockwell. This is a couple of points higher than your typical Solingen knife which is typically rated at 55 to 56. This characteristic of the VEARK helps retain the knife's remarkable razor-sharpness for a much longer time.
And when it comes to sharpening the VEARK, one can always opt for a package that already includes a diamond steel sharpening rod. Regardless, one can always choose not to get such a tool to go with the VEARK. The knife is already razor sharp the moment you take it out of its packaging. Should you opt for the sharpening rod, however, you'd be treated to a tool that is covered in super-hard microcrystalline diamonds to ensure the sharpness of your knife.
But this is not what is phenomenal about the VEARK. It is in the way the knife is designed as a whole that makes it a very exceptional kitchen tool. It's a single piece of steel with the 7.9-inch blade running continuously with the handle. The handle itself is designed to accommodate your thumb as it rests on the base of the blade right where the balance point is.
The VEARK-CK01 doesn't have a fancy handle, but its strength and solid, unitary construction are what separate it from the rest. It also makes a perfect gift for foodies in your life.