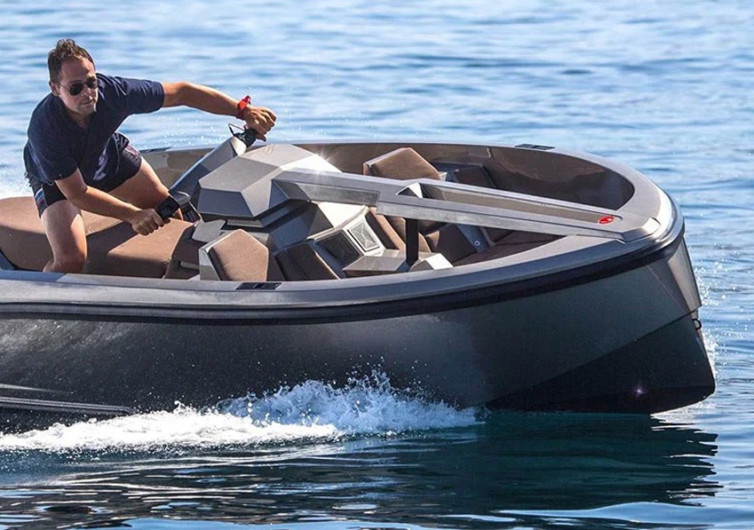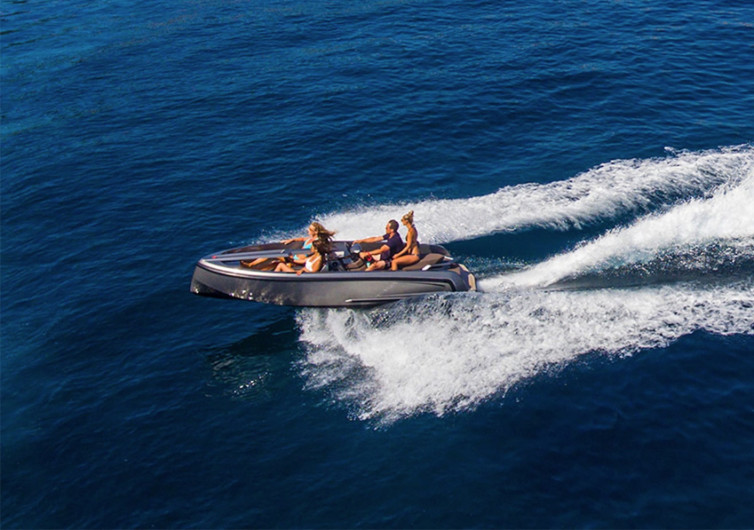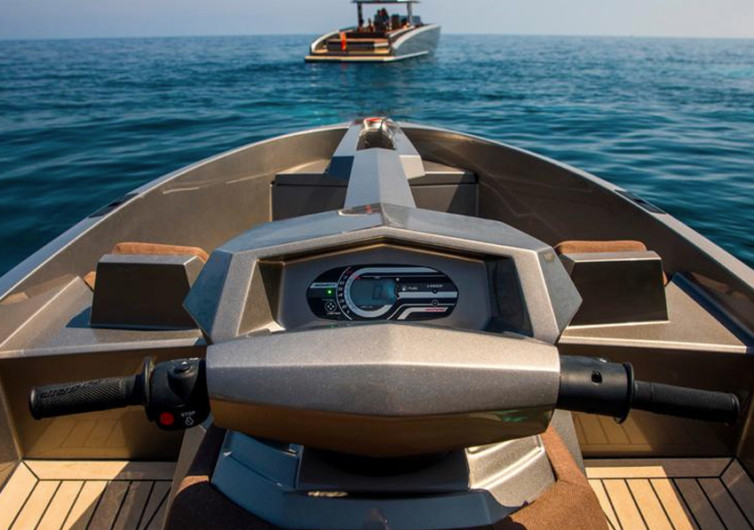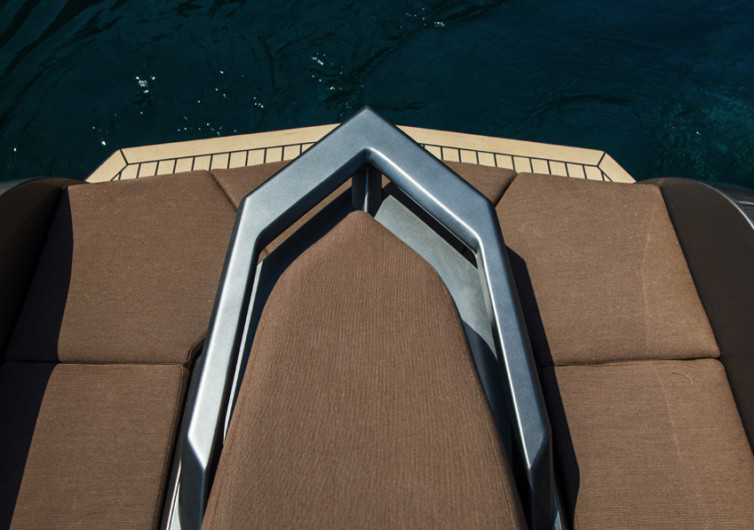 GearHungry may earn a small commission from affiliate links in this article.
Learn more
Vanquish Vanqraft VQ16
It handles like a jet ski and rides like a yacht tender. That is how people describe the Vanqraft VQ16 from Vanquish Yachts. This 16-foot watercraft is one of the best toys for the big boys. It's geared for both fun and leisure, while sporting a styling that will put some speedboats to shame.
The VQ16 is a hybrid watercraft. Instead of the traditional helm of a conventional speedboat, the Vanqraft features the handlebars of a jet ski. It makes for a more fun and more exciting ride. One can drive it like any other jet ski, yet is spacious enough to accommodate 5 passengers.
Powering the Vanqraft is a 1.8-liter Yamaha engine. Its 200-horsepower output is enough to propel the craft to an amazing speed of 40 knots. It is a lot faster than your ordinary jet ski. Vanquish mated the engine to an advanced jet propulsion to give it its remarkable speed. And if you like being the speed demon in the water, you can always opt for Vanquish's Veloce version. This can help you reach a top speed of at least 50 knots.
The Vanqraft follows the teardrop design of conventional speedboats. It can slice through the water with greater efficiency. Unlike the high cain spoon bow of a traditional speed boat, however, the VQ16 takes a most unusual design. Vanquish designed the bow in the tradition of an inverted bow. This helps maximize the hull speed of the VQ16. It also favors better hydrodynamic drag that can improve the overall performance of the watercraft.
The Vanquish Vanqraft VQ16 is a beautiful watercraft meant to deliver endless fun in the water. It is very easy to operate and control, while giving your guests the luxury of a mini yacht. It is the epitome of a machine made for fun activities on the water.
CHECK PRICE ON www.vanquish-yachts.com