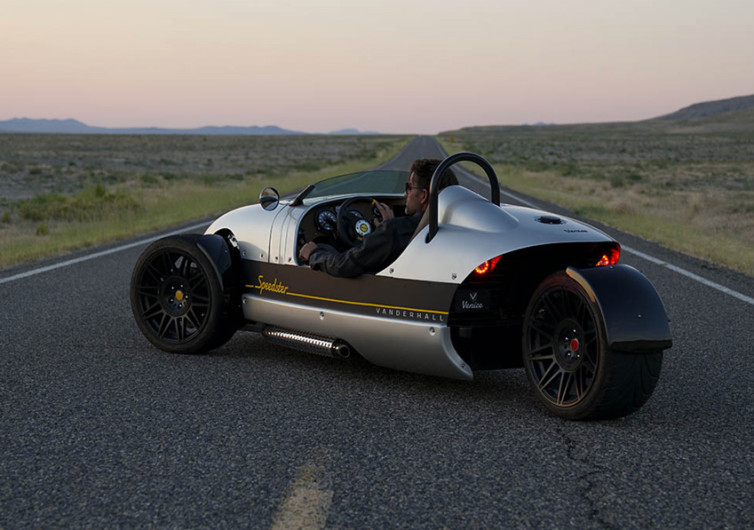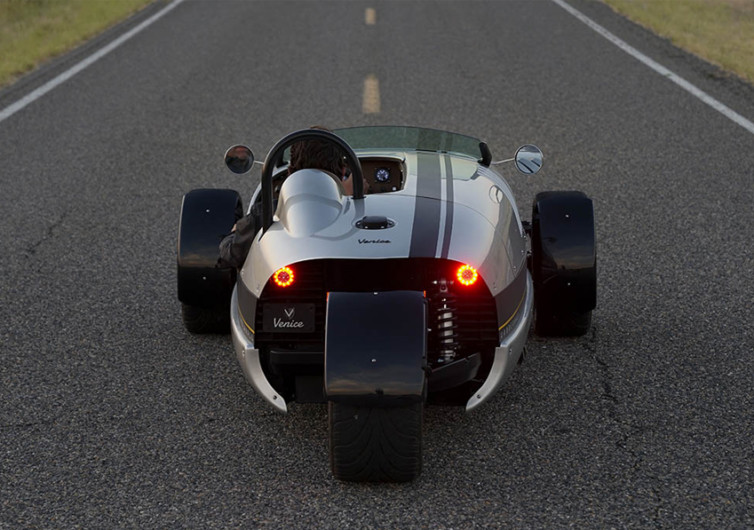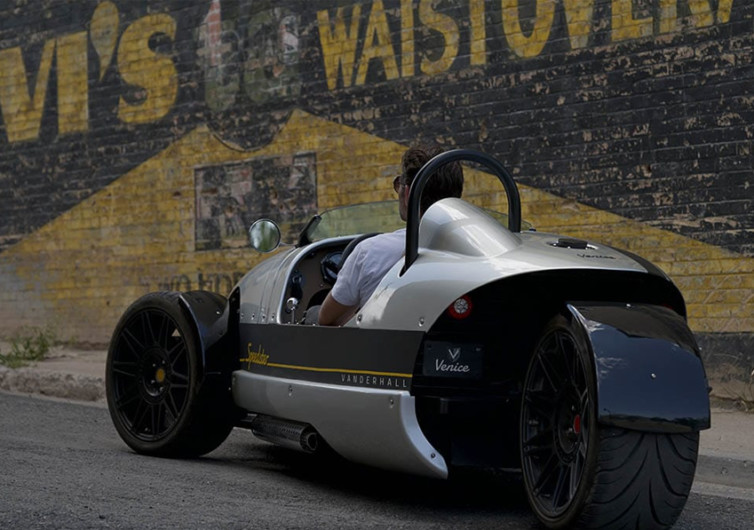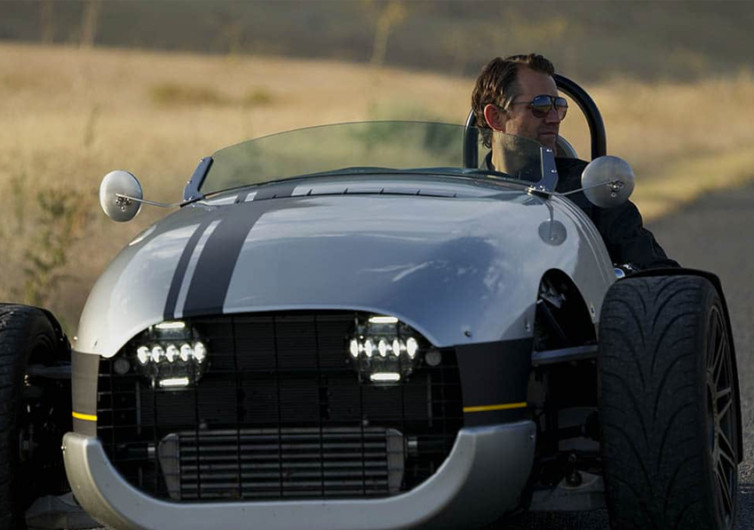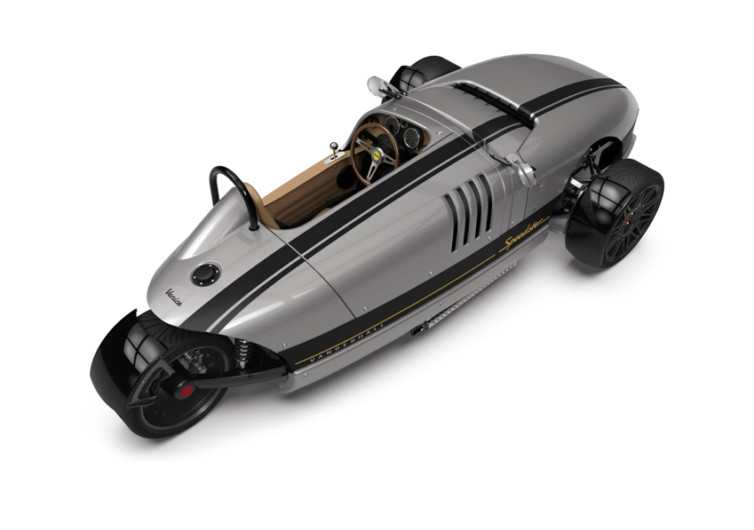 GearHungry may earn a small commission from affiliate links in this article.
Learn more
Vanderhall Speedster
Driving by your lonesome down the world's loneliest roads can drive you crazy. But if you're behind the wheels of the Vanderhall Venice Speedster, you clearly won't mind. That's because the Speedster is specifically engineered to be driven by one and enjoyed by one. It's a blending of a tricycle with a 1950s Formula 1 race car and a custom-built roadster straight out of the famous garages of the world.
With the elegant styling of single-seat Formula 1 racecars of the 1950s through the 1960s, this vintage-inspired spyder gives you the thrill of a lifetime. The single-seat cockpit is positioned in the left of the body while the area where the front passenger is supposed to sit is effectively covered and made an integral part of the entire car. This is very much unlike other single-seat custom-built roadsters you see today where the driver is seated dead center. The Venice gives you the feel of driving a standard left-hand drive car but with the passenger section becoming the body of the car.
Powered by a 1.4-liter 4-cylinder turbo mated to a 6-speed automatic tranny, the Venice should be powerful enough to give you a pleasant solo touring experience. It's definitely not as fast as a Formula 1 racecar or even the supercars of Europe, but it sure has charm and character that these beastly machines don't.
The low-profile windshield will get your hair flowing at the back of your head. Feel free to smell the scent of blooms by the side of the road or even the aroma of barbecue being grilled from a distance.
The wooden steering wheel is a welcome change. It really offers some form of nostalgia with the feel of wood on your hands, maneuvering the 3-wheeled Venice across the highways and byways of this great nation. And yes, you read it right. It's a 3-wheeled automotive marvel, the Venice. You've got an extra-large and extra-wide wheel at the rear providing balance and stability to the pair of 18-inch rollers at the front.
Drive the Venice and you'll know what it means to be free.
You May Also Like: 11 Best Car Waxes Of 2019
CHECK PRICE ON VANDERHALLUSA.COM