Last updated:
05 Feb 2020
15 Valentine's Day Gifts for Guys In 2021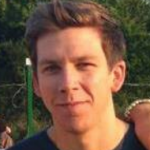 This product guide was written by Jordan Carter
Published
February 5, 2020
Valentine's Day is just around the corner, and it may seem corny to start planning for the perfect gift now, but it's totally necessary. Planning ahead gives a time advantage for a well-thought-out gift, one that would definitely supersede a rushed gift. Show the man in your life a little more love with a beautifully themed or personalized gift that he'll cherish forever. Words would entice him but gifts he can actually use would convince him. Whether it's your dad, grandpa, husband, father-in-law, boyfriend, brother or son, there's something in here for every man you hold dear.
Valentine's Day Gifts for Guys
The best!
Gear, gadgets & stuff for men
Straight to your inbox