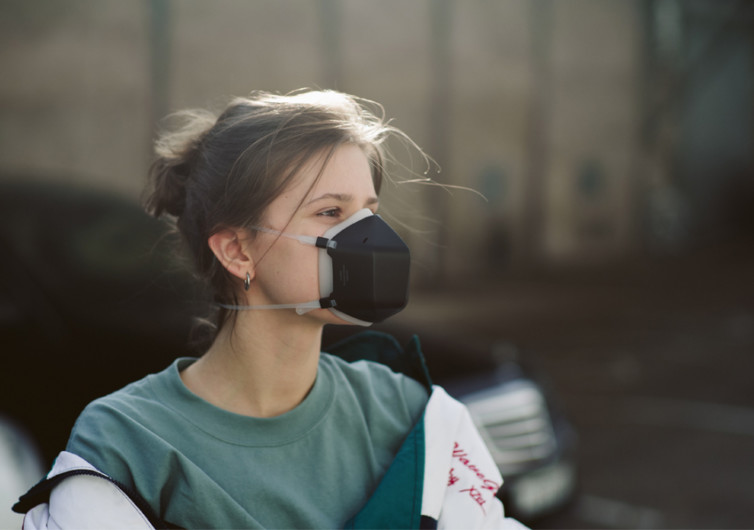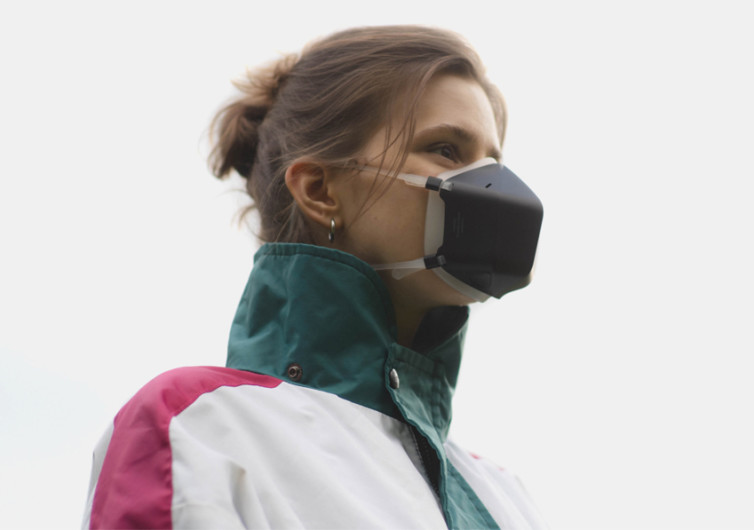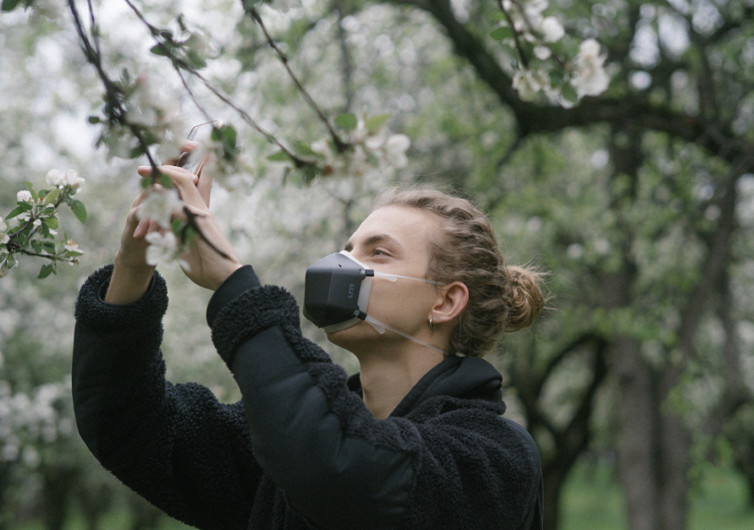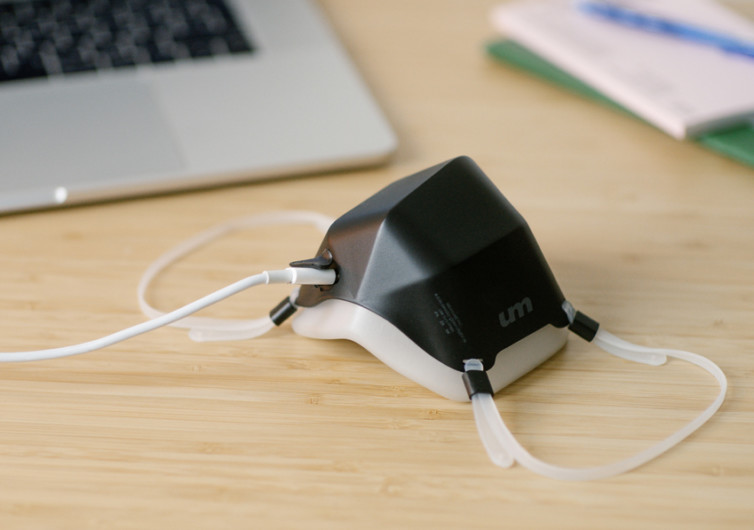 GearHungry may earn a small commission from affiliate links in this article.
Learn more
UVMask
The UVMask by UM Systems is a face mask designed to deliver maximum comfort, protection, and utility in these stressful times. Perfect for industrial workers, travelers, and essential workers alike, the mask combines replaceable filters and rechargeable ultraviolet technology in one ingenious design.
Design And Engineering
The UVMask utilizes several layers of engineering to keep you safe from pollutants and organisms. The first step is a replaceable passive filter, which filters out 95% of particles .3 microns and larger. That's 100x smaller than a grain of flour!
These replaceable filters are equivalent to an N95 filter and are lab tested to meet international certification standards.
But as we all know at this point, viruses (and other nasty organisms) are much smaller than .3 microns and can pass through N95 filters in the right circumstances. This is where the UVMask's ultraviolet technology comes into play.
As you breathe in and out, the air inside the mask is cycled through a sterile vortex, where UM Systems claims an extraordinarily powerful set of UV-C lights neutralizes any organisms that made it through the initial filter. The UV-C LEDs generate a combined intensity of 50,000μW/cm² throughout the mask, enough to sterilize the air in moments. The LEDs are ozone-free, have low heat emission, and will last for 10,000 hours. All the electronic components are manufactured in Japan. Our favorite thing about this design is that it sterilizes the air you breathe out as well as the air you breathe in.
UM Systems considered every angle here. In addition to being engineered for maximum safety, the UVMask is also sound-engineered for clarity of speech. This characteristic is particularly handy for teachers or other essential workers who must be understood while wearing a mask during the Covid-19 Pandemic.
Comfort
All the ultraviolet sterilization in the world won't protect you if you don't wear your UVMask in public. That's why the mask is designed with comfort in mind. The design rides high up on the nose and low on the chin, so it won't shift around or fall out of place. It doesn't press on the mouth or hinder speech, and the soft, stretchy straps are wearable in two different configurations (behind the ears or over the head and neck). Despite the electronics, the mask weighs just four ounces, so it won't pull your head forward or cause neck strain during prolonged use.
Anyone who wears glasses will tell you what a pain mask-wearing can be – your glasses fog up! UM Systems solved this problem by engineering the UVMask with sideways air vents.
A well-fitting mask is essential, and we don't all have similarly shaped faces. The UVMask comes in different sizes – including child-friendly sizes (six and up).  Medical-grade silicon lining further adds to the mask's comfort, as well as creating a tight seal to ensure that air flows through the filter system and not around the edges of your mask.
Usability
You'll get six hours of continuous ultraviolet light out of a single charge. The mask recharges in 90 minutes through a USB-C port. One button operation ensures that activating the mask's UV capabilities is as simple as it can be.
Unfortunately, six hours is not very long considering the needs of UM System's target market. A trip across the country by air can frequently take up to ten hours (with airport time included), and many essential workers spend eight hours or more interacting with the public. The good news is that even when the UV LED lights go dark, the UVMask still functions as the equivalent to an N95 mask – which is more protection than most people have at the moment.
UM Systems recommends replacing the filters daily if you are using the UVMask for several hours a day. The mask ships with ten filters, and you can purchase an additional ten for $12.00.
The UVMask has a waterproof and dustproof rating of IP54, which means robust protection from splashing water from all directions and limited dust ingress. This rating makes it a useful tool for workers in all but the most extreme environments.
Price, Kickstarter, And Shipping Dates
UM Systems set out to raise $20,000 through Kickstarter. As of this writing, they've raised over $2,000,000. The Kickstarter campaign is still open, and it's the best way to get an early jump on pricing and add-on features (like a case or extra filters). The UV Mask comes in black or white and with an MSRP of $249. Units begin shipping in late October and include a one-year warranty.
Update: The UV Mask generated over $3,000,000 on Kickstarter and is now available on Indiegogo.