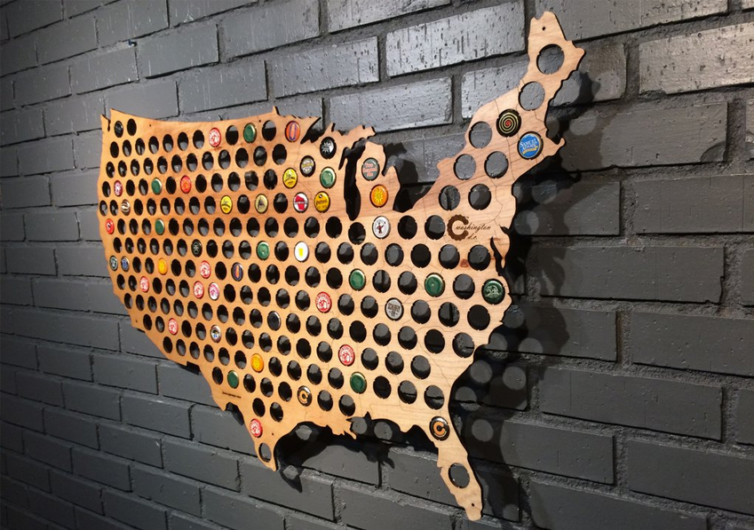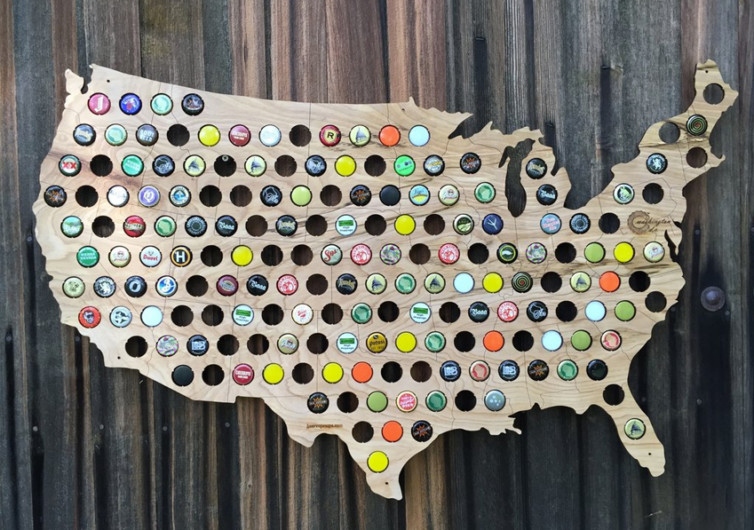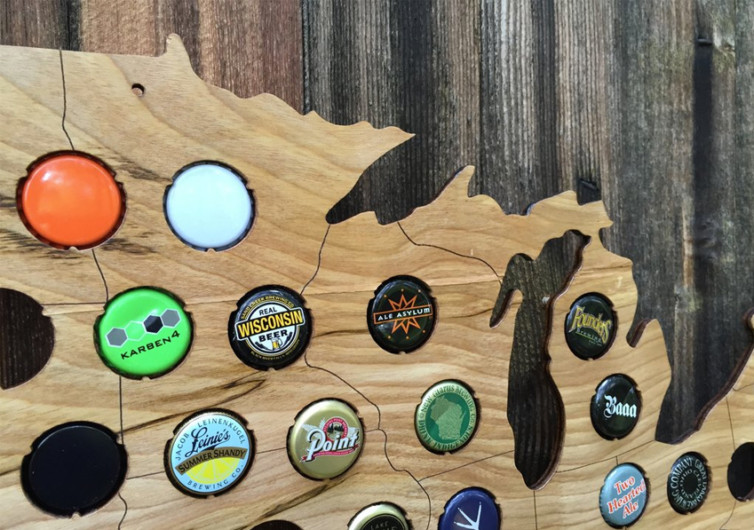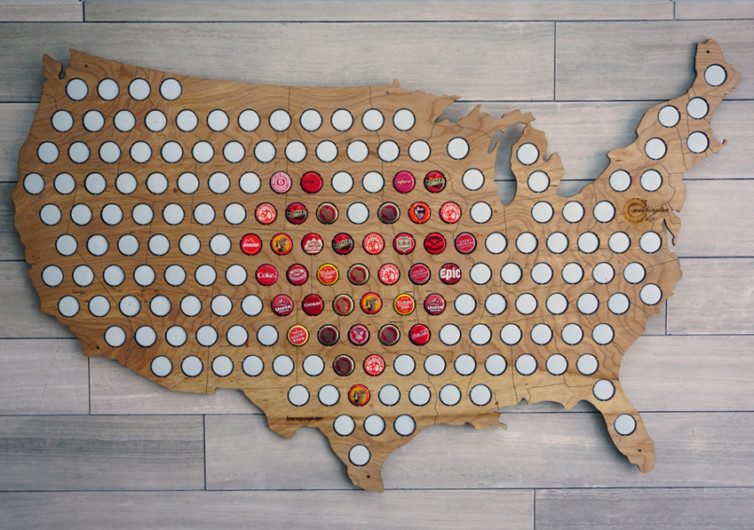 GearHungry may earn a small commission from affiliate links in this article.
Learn more
USA Beer Cap Map
If you're already tired of the same wall décor in your home and would like to showcase your fascination for the world's greatest and best-tasting beers or perhaps display your journeys in each of the country's 50 states with their own brand of golden brew, then the USA Beer Cap Maps is just waiting for you to mount on your wall.
A total of 177 holes that are perfect for accommodating the bottle caps of your favorite beer are ingeniously drilled into each map of the USA. Made from reclaimed wood, complete with the beautiful lines of its grain, the USA Beer Cap Maps doesn't only appeal to beer-drinkers and lovers nationwide, but also passionate drinkers of sodas and other bottled beverages. The great thing is that you can use the wall décor as a testament to your exploits. You can fill each state with its best-tasting beers or any beverage or you can create your very own interpretation of custom art.
Regardless of how you're going to make use of the holes, the USA Beer Cap Maps is guaranteed to have every visitor in your home talking about your experiences, your exploits, and your overall journey collecting these caps.
CHECK PRICE ON BEERCAPMAPS.COM