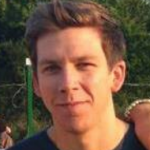 Support us! GearHungry may earn a small commission from affiliate links in this article.
Learn more
Hiking Caves In US
Hiking is one of the most beautiful experiences that must be checked off anyone's bucket list. For many hiking is a dream activity, for some others, it has become a regular activity that they do as often as they want. Asides that, hiking has proven over the years to be very good for both the mind and body.  It helps lower risk of heart-related disease, improves the blood pressure and blood sugar levels, gives an extra boost to the bone density, strengthens the core and improves general body balance. How awesome is that?!
  No doubt it has the world's largest collection of caves and terrains that make hiking more fun and enjoyable. For those that need to clear their head, a hiking trip can be planned with your friends, colleagues, family or even alone. And there a lot of places in the United States where people can go hike. Each place comes with its peculiar beauty and surprising features as well as rules (regulations as well) that visitors will have to adhere to in order to get the most out of their trip.
Rather than go hiking on normal terrains, visiting caves add a lot of excitement and experience that will be memorable to it. For a little assistance choosing, here are some of the 8 most interesting caves you can hike through in the USA.
Jewel Cave in South Dakota
The jewel cave in South Dakota has been ranked the third longest cave in the world and has been a national monument since 1908. The cave has more than 195 miles of explored passageways with an impressive massive underground system and home to various bat species. Jewel cave (also known as Jewel Cave National Monument JCNM) offers three different guided tours. There is the guided cave tour for those that like to have it easy and then there is also the very strenuous one.
Adventurers also have the option of exploring just the surface of Jewel Cave called the guided nature hikes (every single day of summer) for eager to put on their hiking shoes and journey through the cave while learning more about pine forest. And then there is also a tour for kids to provoke their imagination about nature and the monument. It takes approximately three to fours hours to go through the maze of passages that is very appealing to any curious and adventurous person.
Carlsbad Caverns National Park in New Mexico
Hiking along the beautiful terrains of Carlsbad Caverns, in the Guadalupe mountain in New Mexico, takes about one hour on average. Approximately about half a million people from different parts of the world visit the park every year to journey through its 750 feet below the Earth's surface wonder. The park contains over 119 caves called caverns that come in different sizes. Indeed, Carlsbad Caverns is beyond beautiful above and below. Three of the caves are open to public tours.
Carlsbad is also famous for how fully developed it is. It has electric light, elevators, and paved trails. It is also home to  400,000 bats as well as numerous fossils from pre-Jurassic times.
One of the highlights of the Carlsbad is the Mexican free-tailed bats that put on quite the show at night called the bat flight. This happens usually from mid-April until late October. The park permits camping in selected areas and families or individuals are expected to have a permit. So be sure to take all the necessary camping gadgets to make the adventure interesting and memorable.
Luray Caverns in Virginia
The Luray Caverns in the west of Luray, Virginia is the largest cave in the eastern United States. It was formerly known as Luray cave and is open every day of the year. It is famous for its bizarre and impressive rock formations, that each come with a name such as Fried eggs, giant Halls, throne room. In addition to this, one of the most impressive sights in the cavern is the Great Stalacpipe Organ which claims to be the biggest instrument in the world.
Even though camping is not permitted on the grounds of Luray Caverns, there are several other campsites close to it where visitors can camp or find places to Lodge. So after hiking through the beauty that Luray has to display, people can always set up their blow-up tents in any of the selected areas of the park.
So those with weather sensitivities, the temperature in Luray Caverns varies at different times of the year but to be safe, be sure to pack some outerwear and long hiking pants, as well as tent heaters, hand warmers and just about anything else that is needed to keep warm.
Wind Cave in South Dakota
The Wind Cave National Park located in South Dakota is the sixth longest cave in the world and is considered to be one of the densest cave systems in the world with the most amazing boxwork formations. These formations closely resemble a honeycomb or spiderweb and beautifully covers most of the surfaces in the cave.
The Wind Cave was the first cave in the world to be designated as a national park in 1903 and the name of the cave got its inspiration from the whistling sound that is often heard in the distance.  There are also a lot of underground caves with a large pine forest that is home to many wildlife animals such as badgers and prairie dogs.
To experience the beauty of the box work, tour guides would normally turn off the light which makes it an even more interesting experience. It is advisable to have your camping lanterns, headlights or rechargeable flashlights with you at all times, especially when navigating the deep underground passages in the cave.
Meramec Caverns in Missouri
Meramec Caverns is said to be one largest commercial caves in Missouri with the rarest and largest mind-blowing cave formations. And it is open to the public all through the year with well-trained rangers (or tour guides) to groups of any size. The outlaw Jesse James used this cave as a hideout before it opened to the public in the 1930s.
The walkways are well lighted, and there are also riverboat rides, zip line adventures and a lot of other new and unique attractions. The park has a lot of forest and glades as well as over 40 caves scattered all around the park. Visitors are allowed to camp in the park and hiking can start at the entrance of Fisher Cave which is about 0.5 miles (and the shortest trail) through to the natural wonders trail (which is suitable for families with kids as they get to see all sorts of nature in display) which is about 1.25 miles.
Overall, these caves offer a good amount of sightseeing and trails to hike through. Families that are setting up camp in any of the hike trails should go with sleeping bags and mosquito nets for double protection from different types of insects. And just about any other camping items, they might need.
Kartchner Caverns in Arizona
Kartchner Caverns is a state park of Arizona with the world's longest stalactite formations located in the Throne Room. The park also holds the tallest column in Arizona called the Kubla Khan which is exactly 58 feet tall (also located in the Throne Room) as well as the world's most extensive formation of brushite moonmilk (located in the Big Room).
The cave was discovered by two explorers who set out on a mission to discover new for caves. It was kept a secret until in 1978 when the explorers informed the property owners, James, and Lois Kartchner, who later approached the state to do more justice to preserving the beauty of the cave.
The cave offers many activities for visitors asides hiking. These include but are not limited to boating, fishing, and birding that are very unique to the native American. Visitors are however encouraged to stay on the paths that have been fully developed to avoid injuries and damages to vegetations around. With a lot of hiking trails to use and cave tours, visitors will be blown away with the display of nature in Kartchner Caverns.
Mammoth Cave National Park in Kentucky
The Mammoth Cave is the best adventure and fantasy spot capable of transporting any curious and overactive mind into the worlds he or she has seen in various suspense-filled adventure movies. With over 400 miles in the Mammoth park explored, visitors are bound to have the most exciting and memorable experience.
Visitors can take to their foot and hike through the park or move with bikes or ride on horses. With six trails to take advantage of while wandering in the park (Maple Springs, Lincoln, Big Hollow, First Creek, Temple Hill, and White Oak) you are bound to meet with mother nature one on one. For horseback riding, visitors are expected to use the backcountry trails while the big hollow trails allow for mountain bikes. The Maple Springs Trail and White Oak Trail can be used by those on horses, mountain bikes or pedestrians.
Visitors can also choose to camp in any of the three designated camp areas (Mammoth Cave Campground, Houchin Ferry Campground or the Maple Springs Equestrian Campground) and they can carry any camping items like camping stoves, mess kits and so on  or they can choose to Lodge in the Mammoth Cave Hotel, as well as other affiliated lodges close by. The main attraction is the mysterious caves of Mammoth where visitors can learn about both the natural and human history of the area. For a more rich and unlimited adventure experience, Mammoth cave national park is the best place to be.
Balconies Cave, Pinnacles National Park in California
Pinnacles national park is responsible for preserving the balconies cave. This talus cave (a nontraditional cave) in California has several hiking trails in the park ranging from 2.5 miles to about 9 miles, and it takes about one to two hours to complete each hiking trail, depending on the side of the cave hikers go through.
One interesting aspect this cave offers is the excitement squeezing through small openings between rocks only to scramble your way over boulder s in the dark. So be sure to carry a flashlight or make use of camping lanterns. Some of the caves have stairs and railings that make it easier to move along and enjoy the hike and not have to worry too much about falling.
It is also crucial to always check online before heading out to visit the park. The caves might have to be shut out of the blues due to extreme weather conditions such as high water levels or storm. Asides that, it is one of the favorite spots for hiking enthusiasts. Hikers can go through the Chaparral Trailhead which is on the west side of the park or the Juniper Canyon Trail which heads southeast towards the high peak areas in the park. Visitors do not need any permit to hike around the park. However, camping is not allowed as well as bringing in dogs or bikes.
Going through the South Wilderness Trail which is about 6.5 miles and about 3 to 4 hours, visitors can catch a glimpse of a lot of birds and other amazing wildlife animals. For families with children, they can make use of the Moses Spring to Rim Trail Loop which is about 2.2 miles and about 1 hour 30 minutes.
For those who want to experience the trails from Pinnacles Campground to Bear Gulch Day Use Area, a 2.3-mile trek is needed. This means about 1 to 2 hours will be spent hiking. The good news is that these trails also offer wheelchair access.
Looking for other places to consider hiking? Why not consider Arches National Park, Zion National Park, John Muir Trail, Glacier National Park, Yosemite National Park, Grand Canyon National Park, Appalachian Trail, Pacific Coast Trail.
Sources:
Jewel Cave National Monument – Wikipedia
Jessie James – Wikipedia
Kubla Khan – Wikipedia