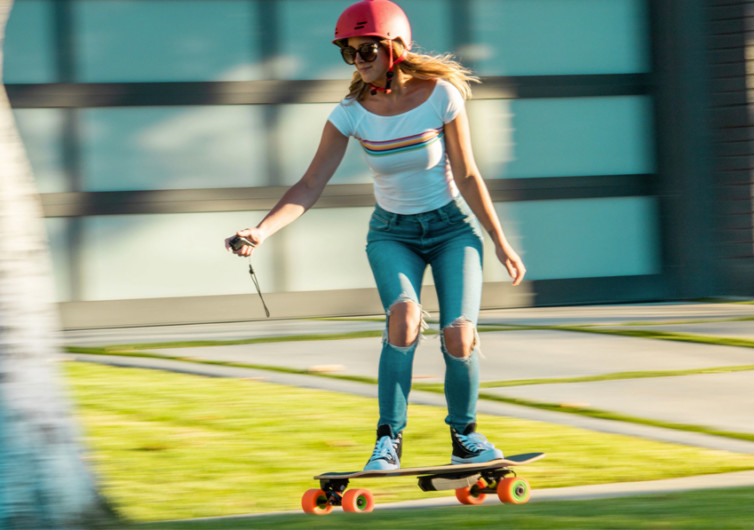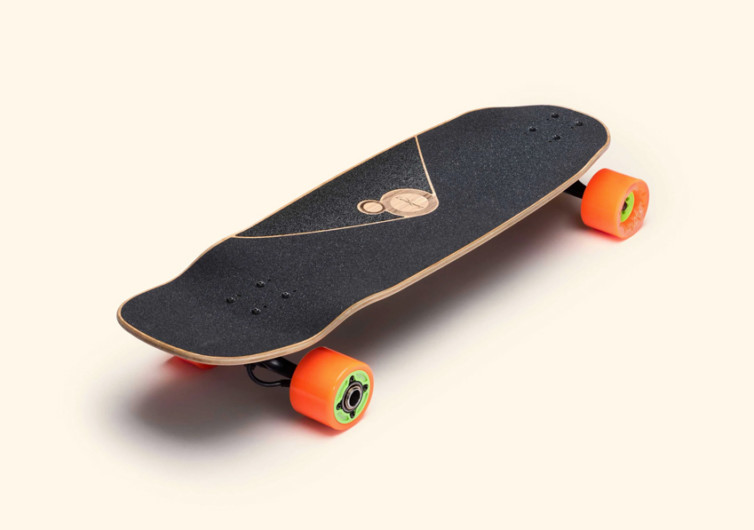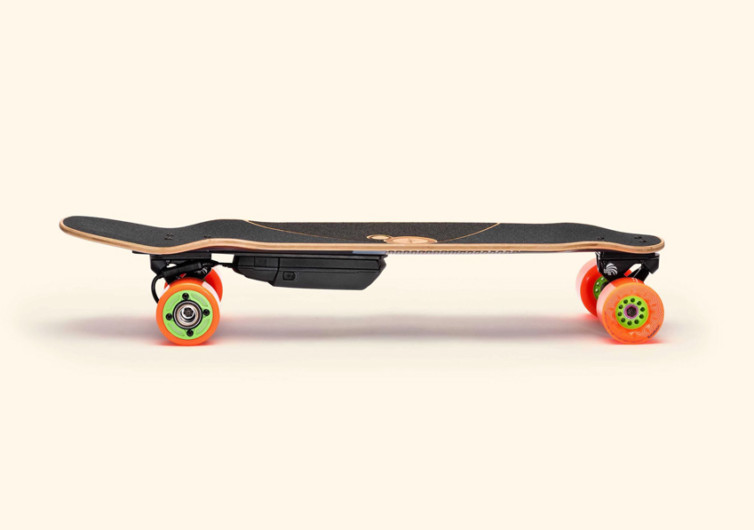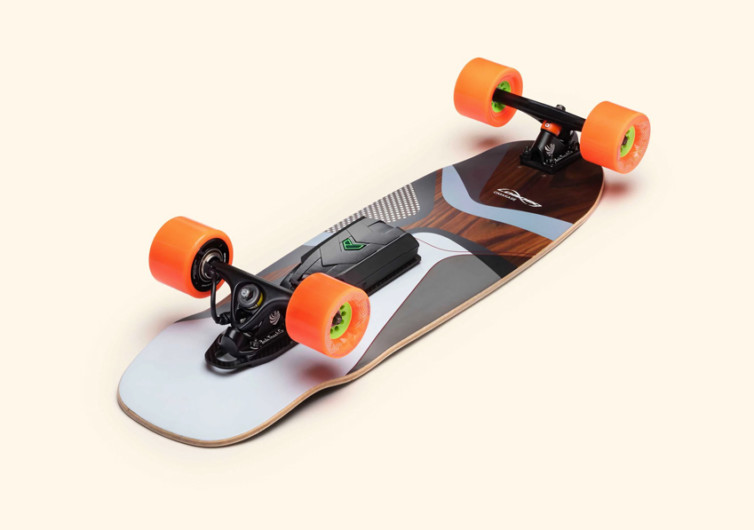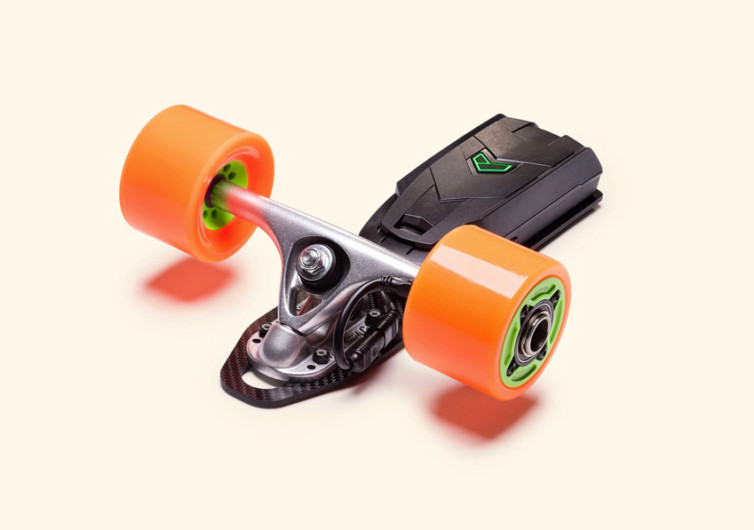 GearHungry may earn a small commission from affiliate links in this article.
Learn more
Unlimited x Loaded Solo Electric Skateboard Kit
The Solo is an electric skateboard kit that you can install on any cruiser style of skateboard. Unlimited X Loaded designed the kit to be upgradeable, giving you the chance to improve both its range and power.
The Solo Kit is like an ingenious drive train for skateboards. If you already have a skateboard at home, all you need is to replace one of the wheels and install the Solo Kit. You do not have to worry if you do not have a skateboard, too. You can get the Omakase Complete Kit to get you the kind of ride that you need.
The Solo Kit fits any deck and truck. However, it works best on decks that are not longer than 33 inches. The device comes in four riding modes. One has to push the skateboard to about 2 KPH before the Solo's electric motors kick in. One can also dial in the preferred performance specs of the Solo. These can include maximum speed, acceleration, and deceleration. It has remote features that allow you to cruise with ease or go full blast with the Nitro mode.
The electric motor generates a maximum of 840 watts of power. It comes mated to an FOC drivetrain technology with regenerative braking. The lithium-ion battery can hold a maximum charge of 42 volts. It needs a charging time of about 80 minutes. It is easy to swap the battery for a fresh one, so you can further extend your ride.
The Solo has a maximum range of about 7 miles and a top speed of 23 MPH. It can also climb hills with an incline of 9 degrees.
The Unlimited X Loaded Solo Kit is a fun way to enjoy cruising on a skateboard. It is powerful and very versatile, that you can install it on any skateboard that you have.
CHECK PRICE ON unlimitedxloadedusa.com