GearHungry may earn a small commission from affiliate links in this article.
Learn more
Tips To Create Home Gym
Tired of the rip-off costs at your local gym? Want to save those pennies and opt for home gym equipment instead? No doubt, the cost of setting up your own gym should not go so far as to be immeasurable, as it can easily be achieved on an affordable budget. If you are serious about your new adventure, it's vital to get it right. You don't want to waste time and money, only to find yourself waiting in line for the next available treadmill back at the local gym. So, whether you want to train in a bedroom or living room corner, it is entirely up to you and your spatial options. Simply follow these 10 tips to create the ultimate at home gym.
1. Create The Right Space
The space in which you train should first have sufficient ceiling height and breathing space; some exercises require lots of movement with your arms over your head. Nothing is more annoying than trying to work out in a space that resembles a rabbit hole, where your arms are hitting the ceiling and all four walls with every move made; this means that your dusty old attic is out of bounds.
Windows are not absolutely necessary, but it is much easier to work out in a well-ventilated, airy and bright room. Especially in summer when the temperature peaks, being in a tight space can make training uncomfortable.
The space requirements for your gym also depends on how many pieces of equipment you want to add. For the basic gym equipment, around 4-6 square meters is enough; a sleeping or living room corner is, therefore, sufficient to accommodate endurance equipment like assault bikes. If space is too tight, consider only purchasing portable equipment like folding treadmills and squat racks that have been specially designed for home use and can easily be put aside. On the other hand, if you want to expand your equipment, up your spatial needs to ten to twenty square meters.
2. Have the Right Flooring
The correct flooring should also be adapted to the new function of the gym room. Special attention should be given to the floor – it should be sufficiently stable because dumbbells and heavy equipment bring so much weight together.
Although very chic, laminate flooring scratches easily and can be very hard and slippery. For fitness rooms, there are special protective mats that are usually made of rubber and are particularly slip-resistant, whilst being more gentle on the joints than laminate, tiles or parquet. Often, these so-called sports floors can be cut to size with a carpet knife and laid very quickly. If you would rather not go through all the effort, you can simply lay a plain old granny like carpet. They are cheaper than special sports floors (but are also difficult to clean).
3. Invest in a Few Mats
With something as simple as a mat, you can create lots of comfort in your gym at home. Mats are useful to train at home and can also be used to practice yoga or perform push-ups, sit-ups and toning exercises that involve lying down. The idea is to have a comfortable and non-slip yoga mat, to avoid falls or injuries.
4. Add A Sit-Ups Machine
For all those who want a machine to work out their abdominals, a muscle bench will come in handy. Want to work the upper, lower, mid and oblique abdominals? Although you can also use it to do push-ups, with a bench, you can adopt three tilt positions to decrease or increase the difficulty. What's more, they also offer two tensioners that will allow you to train your arms and upper back muscles.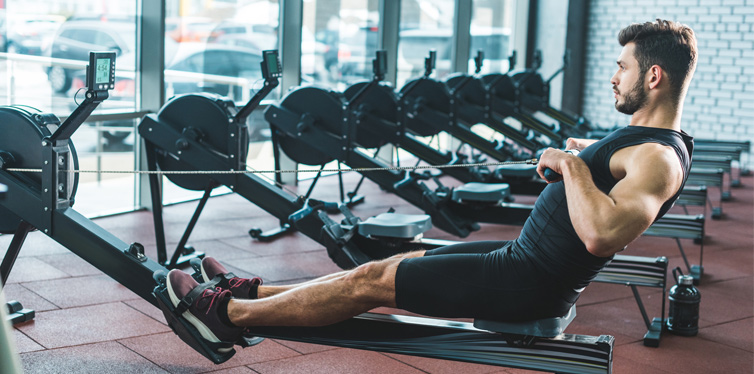 5. Get Some Dumbbells
No home gym is complete without a few dumbbells laying around. When choosing the right dumbbell set, several criterias play a role. Dumbbells are available with a standard bore of 30 / 31mm and with a 50mm Olympic bore. However, the latter is needed only for the absolute professional. Dumbbells with Olympic drilled holes are also much more expensive than those with standard drilled holes.
In addition to dumbbell sets, which are offered with different weights, there are also dumbbells with fixed weights. However, these are much more expensive to stow, which is why adjustable dumbbells should be the preferred option.
6. Purchase A Few Barbells
With the barbell, it is important to pay attention to a diameter of 30mm, matching the hole of the weight plates. A choice of three different weight bars facilitate training and provide a piece of solid basic equipment. This should include a curl bar for the training of biceps, triceps and forearm muscles. As the barbell bar can also be used for shoulder press, dumbbell press, and deadlift, adjustable barbells are also necessary. As an all-around tool that can be used for a variety of training, it may be better to have two barbells in your home gym.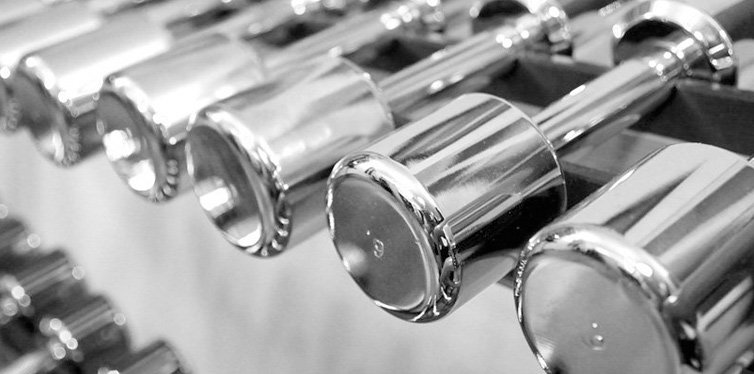 7. A Treadmill is a Must
Now is the time to add a treadmill in for some good cardio sessions. This is one equipment no gym should ever be without. If you want something of quality without concerning the price, there are are many available options out there in the market; you can find excellent machines with intelligent training systems that allow running up to 18 km / h. You can even adjust the speed and inclination to your liking, and if your pocket is big enough, there are machines that simulate real inclinations as if you were running down the street.
8. Throw in a Weight Bench
Just as important for your workout as the dumbbells are, is the selection of a suitable weight bench. It is necessary so that you can train not only while standing but also while lying down. Chest exercises for the back, arms and shoulders can be carried out so much better. The training of the leg muscles can be efficiently practiced with a weight bench.
Of course, the weight bench should be robust and resilient not only in the studio but also at home. The load capacity should be at least 200 kilograms, as your floors also have to bear the weight of the dumbbells in addition to your body weight.
The simplest models of the weight benches include the flat benches. These are simple steel structures with an attached lying surface. However, they are mainly suitable for training with dumbbells. Many exercises are not possible on a flat bench. Divided weight benches, on the other hand, have a two-part upholstery, with which the angle of inclination of the backrest and seat can be variably adjusted thanks to a hinge joint. With its adjustable elements, it can be used both flat and in a sitting position.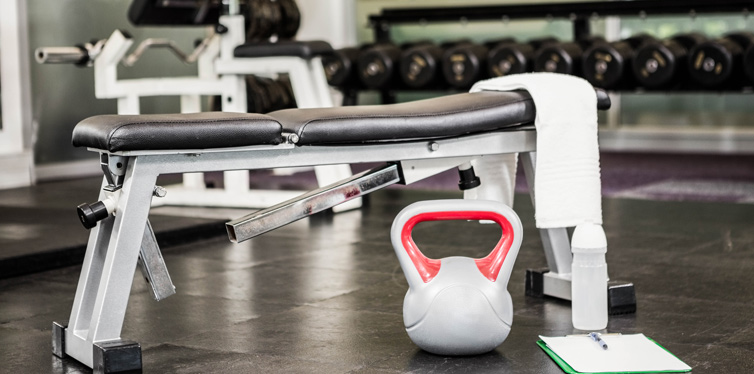 9. Opt for a Sturdy Squat Rack
For a series of exercises, such as squats, barbell racks or squat racks are vital. It should by no means be integrated into the weight bench, but be separate and be able to easily carry the weight of the dumbbells. To keep the dumbbells secure does not necessarily mean a power rack. As long as your dumbbell rack is sturdy, stable and can carry a heavy weight load, you do not necessarily have to buy the most expensive model here.
10. Add an Exercise Bank
If you have not opted to buy the abdominal and muscle-building machines, you will need a bench where you can perform a series of exercises such as sit-ups, bench presses, strides, etc. A reclining bench that folds easily does not occupy much space and many come with two supports that allow you to leave the bar during the bench press; something that helps a lot in the practice of this exercise.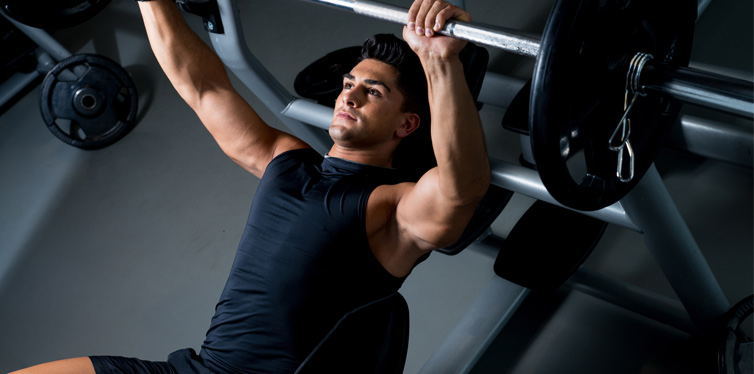 Conclusion
Of course, setting up your own gym at home is a complex and inexhaustible subject, with no limits to your own creativity. But it is especially great that you can set up and design your own training room according to your own needs. So the exercise equipment is always adapted to your personal goals. Even exercise trampolines and resistance bands are simple pieces of equipment for all-around training.