GearHungry may earn a small commission from affiliate links in this article.
Learn more
Ultimate Bachelor Party Tips
Your mate is about to embark upon the ultimate journey; marriage. Before he gets permanently locked to that old ball 'n chain, it's up to you to throw him one last soiree as a single gentleman. Planning a bachelor party is not that easy, however, as there are tons of things to consider and action. You will need to determine the levels of appropriateness, what the budget is like, and most of all, what will appeal to your main guest as well as his loved ones.
While some like to go wild and all out with a Las Vegas-style night of adventures, the traditional bachelor party was established to be a civilized evening where the men would gather for drawing-room drinks, to smoke cigars, and to toast the bride-to-be. Whichever route you decided to take, it's important that the groom is happy with the outcome and that the event fits in with his lifestyle and beliefs. Further to that, we've gathered a few more helpful bachelor party tips that will guide you on how to throw a bachelor party fit for a king, or at least fit for a friend who is about to say "I DO".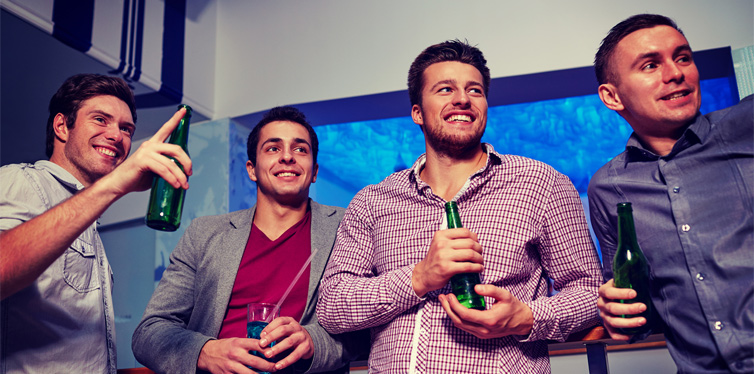 Here's how you can plan the ultimate bachelor party:
1. Settle on A Budget
While your mind might run away with ideas with the notion that the sky is the limit, your budget might have different plans. When it comes to paying for a bachelor's party there are sometimes a few politicians that might come into play. For instance, who is actually going to pay for it? Sometimes the groom or his family will allocate a sum to be used for the event or in other cases all the gents will chip in their fair share. There are occasions, however, where all the planning and even the costs fall on to the lap of the best man, and if this is you, you could possibly be strapped for cash. This means you will have to keep things low key.
So, before you start throwing plans into action, you will need to bring yourself down to earth and accept the budget you have to work with – and make do accordingly. The cool thing is that no matter how little cash you have, you can still throw an awesome party that will celebrate the man in question – you don't need tons of money to have fun! Once you have established who's paying for what and finalized the budget, you can move on with the planning.
2. Keep the Groom's Wishes in Mind
Perhaps you have some good ideas on what the ultimate bachelor party would be, your best mate, however, might have other desires or intentions. And then, of course, you also have to respect the wishes of the bride-to-be. This means that you need to put your elaborate intentions aside and fish for information from the groom, or you could simply ask him directly as to what he would like to do to celebrate his last night of so-called "freedom".
Don't be surprised if your once rebellious partner in crime opts for a more sophisticated evening of poker and cigars instead of a beer fest at your favorite local pub. Sometimes the wedding planning can be so overwhelming that your mate might want something that will simply help him relax and enjoy the moment, instead of forcing him to wake up with a hangover from hell and feeling more drained than before.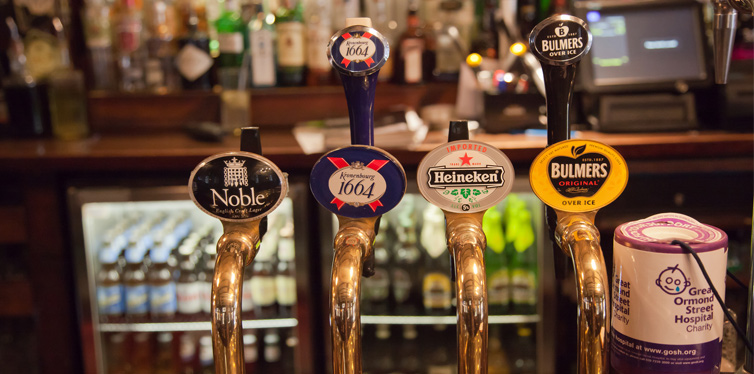 3. Decide on When, Where and What to Do
These decisions will largely be affected by tip number one, which is to establish your budget. While flights to the city and elaborate hotels sound amazing, can you really afford it? Also, the groom and his mates might be on tight schedules and won't be able to leave work and their other demands for more than a night or two.
To establish your time and location you need to round up the troops and settle on what the majority can commit to. That is, who can take time off, when can they take time off, and for how long. You then all need to agree on a location that is suitable for everyone. It's not fair if only half the party can afford flights, if this is the case, rather keep the event local so that more of the groom's friends can attend. As for what to do, plan entertainment or activities that your friend enjoys, whether it be a round of paintball or a late-night comedy show, it needs to be fun for him first, and the guests second.
4. Create A Schedule
If this is the first time you have been allocated the task of taking care of the bachelor party plans, then you might be strutting around somewhat overconfidently at first. While it is an honour to plan this celebration for your friend, it's really not as easy as buying a keg and inviting a few friends around to your home! To make life simpler you should start with a schedule and a To Do list. Write down the steps of what you will need, and what you need to do to fulfil the needs, and then organize them according to the level of importance.
Just because you're the groom's sidekick, it doesn't mean that you need to take the matter solely into your own hands either. Rope some other mates in and allocate tasks accordingly, so that your schedule is a little less overbearing and stressful. Once the party has been planned, you might want to put together another schedule of the day/night's events so that everyone knows what they can expect and where their help would possibly be needed.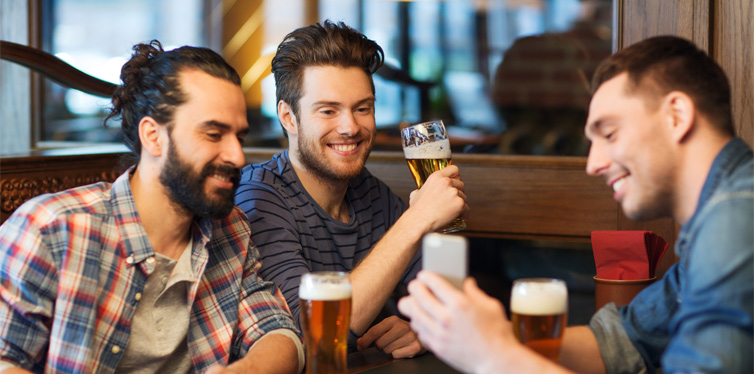 5. Keep Communication Open
If you are planning a surprise party then you probably want to keep the guest of honour on the down low and out of the portals of communication. It's very important however that the rest of the mates are kept up to date with the planning and what's to be expected of them. If anyone has suggestions or would like to play an active role in the planning, as your best mate's friend, you should give them some say and collaborate with them.
Luckily for us we live in an age where technology is on our side and communicating with more than one person at a time is super easy. Simply create a WhatsApp or Facebook group and use this as your main portal of communication and keep everyone up to date and in the loop at the same time. When you actively communicate with each other, things are less likely to go wrong.
6. Make Sure Guests Will Be Looked After
I am sure the groom-to-be will appreciate you looking after his friends and family as they come together in his honour. So, if you have hard-drinking and other more exhilarating tricks up your sleeve, make sure that the comfort and safety of all of the guests will be a priority at all times.
If you are a rowdy bunch and have binge drinking in mind, make sure that everyone has a lift home afterward, there should definitely be no drinking and driving. You also want to make sure that no one over-exerts themselves and ends up in a hospital with an injury or alcohol poisoning. As the host, it is also up to you to ensure that your guests are well-fed and have enough beverages, whether alcoholic or not, to keep them hydrated and in good spirits. The rest of the party tricks are purely for added entertainment. Make sure you also organize some nice gifts for groomsmen.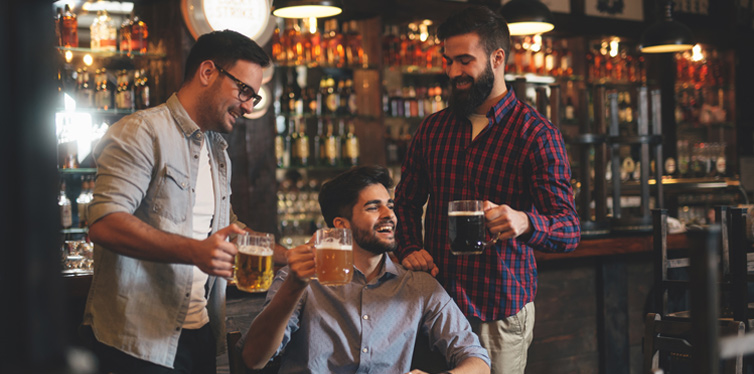 7. Leave Room for Unexpected Events
Like everything in life, almost nothing goes exactly according to plan. This means that you need to make room for things that might go wrong and be ready to improvise. Perhaps you might need to reorganize the schedule at the last minute for some added activities. This simply means that all plans need to be versatile, or at the very least, you should have some sort of backup plan that you can fall back on.
Being flexible also gives you the advantage of adding some unexpected deals that might be thrown at you. An acquaintance might offer you their yacht at the last minute or you might be given a bunch of tickets to see your mate's favourite band. Whatever the scenario, having the ability to change plans while still sticking to your timeframe, location, and basic planning will help you absorb the unexpected more easily.
There's no set way on how to plan an awesome bachelor party, there's just your ideas mixed with the expectations and desires of the guest of honour. As long as you can refrain from offending the important people in your friend's life and give your buddy one last ultimate day of being a single man, then you've done your job as the gent who plans the bachelor party.
Source:
7 Tips for Planning the Ultimate Bachelor Party – Netluxury