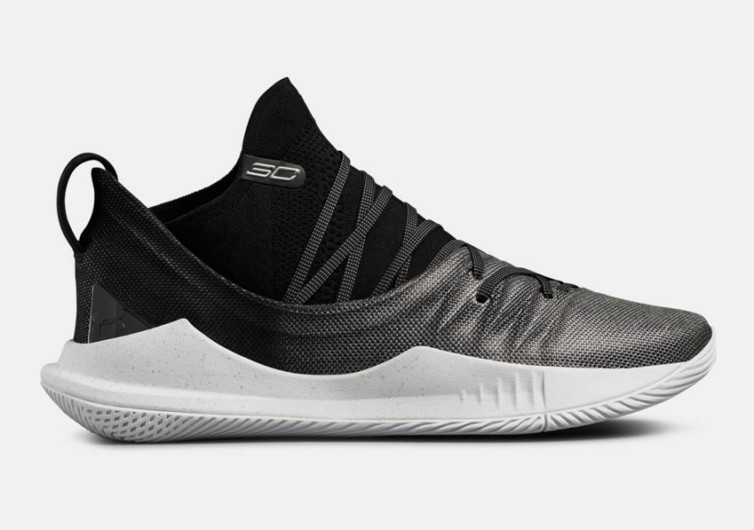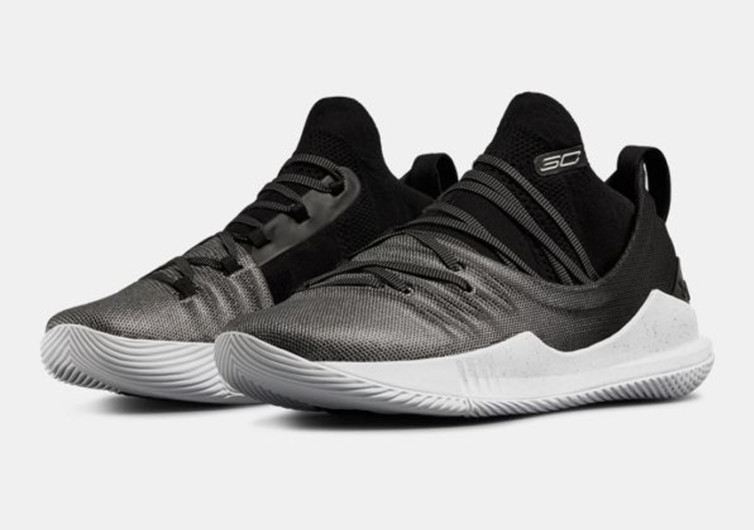 UA Curry 5 Basketball Shoes
Fans of the Warriors' All-Star shooting guard, Stephen Curry, will love the NBA superstar's latest update in his line of ultra-performance signature footwear, the Curry 5. Lightweight with a dose of unpredictability, just like the basketball icon fully capable of shifting direction around and through defenders on his way to the hoop or finding that open man for the game-winning 3, the Curry 5 is the epitome of basketball greatness made for the city streets, corporate floors, and the hardcourt.
Up front and towards the sides of the Curry 5 are containment zones made of Anafoam technology, hugging your forefoot as if it's your long-lost lover giving you a warm and tight embrace on a moonlit night just before the romance begin. The same foot-hugging technology can also be found on the Curry 5's heel section, giving your foot a protective shell that makes it more like a part of your foot rather than something that you wear.
The midsole comes with thoughtful EVA cushion, delivering optimum responsiveness on the underfoot. It's the kind of technology that can propel you to greatness or fuel your explosive bursts whether you're on the hardcourt or on the unmistakably treacherous surfaces of pot-holed city streets.
Its full-knit construction and lightweight design gives your feet a level of comfort that you don't really expect from performance-driven footwear. Amazingly and quite surprisingly, it does feel comfy on the feet. It's perfect for those explosive bursts as you run the mile from your office to the café just in time to be ahead of the growing queue. You'll definitely feel the Curry 5 hugging your feet like a Teddy bear.
Underneath the sole is a grip system that is designed for making ultra-quick stops and even quicker cuts across any surface, be it wooden floors or concrete pavement. It's a shifty guard's ultimate footwear; sturdy enough to accommodate sudden changes in weight bearing down on its inner and outer components and lightweight enough to never drag you on your feet.
The Curry 5 lets you experience the footwork of an up-and-coming NBA legend. It's not every day you get this chance.
You may also like: 20 Best Under Armour Shoes for Men in 2019
CHECK PRICE ON AMAZON.COM