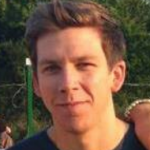 The Essential Guide On Setting Up A Tropical Fish Tank
The best thing about getting a fish tank is that you get to decorate it any which way you desire. However, you don't just dump water and fish together, and then pray for the best. This is a mistake that a lot of beginners make, which could cause the deaths of your precious sea creatures. There are a lot of factors to consider if you want to set up your very own thriving aquarium. You even have to take into account small details such as the temperature of the aquarium's water.
While a cold water aquarium is a good option for first-time aquarium owners, it could be hard to keep the water at a constant temperature. This will take a lot of planning on your part. It may even cost a lot of money to maintain a cold-water fish tank if you live in a place with warmer climate. There are also not a lot of fish that can survive in this environment. If this doesn't appeal to you, then maybe a tropical aquarium will. This option takes considerably less effort and is relatively cheaper as well.

What Should I Avoid?
But before we talk about what you should do with your new tropical aquarium, let's first discuss the things you should avoid. First of all, you should avoid having too many fish in a single tank at any given time. Overcrowding your tropical aquarium may lead to them not getting enough important nutrients from the water, despite your efforts to feed them the right amount of food. Putting too many fish in a single tank may also cause aggressive tendencies, which we'll talk more about later, to come to the surface and reveal themselves.
Start by introducing two or three fish first, and not a single more. This helps establish the nitrogen cycle in the fish tank. This cycle aids in cleaning out waste products such as fish excrements, uneaten food, and decaying plants from the aquarium. Without this, you new fish tank will just be a disease-ridden mess, which could cause a lot of the fish inside to die. Give the initial fishes a couple of days to a week to get nice and comfortable in their new environment. Some people recommend letting the tank run without any fish for the first 48 hours. There are even some who suggest that a tank should be left running without fish for an entire week.
Afterwards, you can introduce new fishes in moderation. Keep new batches in small numbers then give them some time to get used to their new home as well. If you're just starting out, small schooling fish such as barbs, danios, and tetras are your best bet. Again, don't forget to introduce these fishes to the tropical tank gradually. Don't dump an entire school in at once. If you're looking for something a bit bigger than these fish, you'd be glad to know that some types of catfish are great first fishes to have as well.
Don't go for the prettiest fishes first as well, no matter how tempting that may be. Sure, there are some big, colorful fishes that are suitable for beginners, but most of them are quite hard to take care of. They need specific water conditions and only tolerate specific kinds of food. Some of them may grow too big for their own good. A good number of them might even mature to become aggressive creatures and hurt your other fishes due to a lack of compatibility. This may cause you to restrict your fish tank to fewer species.
Lastly, don't just get any old fish you see in the pet shop. Not only will they pass away sooner, they may also cause an imbalance in the nutrient distribution in the tank. Look carefully for fishes that have wounded fins because these are more likely to catch a disease. You should also take a close look at a fish's eyes since cloudiness can be a sign of illness or living in poor water conditions. Sunken bellies should be avoided at all costs too, since these signify that a fish is sick or is being underfed.
Should I Use Freshwater Or Saltwater?
Now you know what to avoid when getting a tropical fish tank or aquarium. It's time we talk about the different options available to you when you're buying a fish tank, as well as how to choose between them. Up first is the type of water you'll be using – should you get a freshwater tank or a saltwater one? There are some clear advantages and disadvantages for each of these. The choice you make often boils down to how much you're willing to spend on your tropical aquarium and aquarium filter.
Saltwater tanks generally require more effort; however, these often yield the prettiest results. You get more variety in terms of the fish who can thrive in this environment. You could even place real corals, which could increase the price of maintenance by a lot, since you'll also need to put up a specialized metal halide light source.
Aside from that, you also need to get water that mimics that of the sea, either by buying it premade or mixing up a batch of your own with the help of a hydrometer. You need to go through all of that trouble every time you need to change the tank's water, which could be pretty frequent depending on how many fish you have living there.
On the other hand, freshwater tanks are easier to maintain. This is why they are more recommended for beginning enthusiasts. There are still loads of beautiful species for you to enjoy, but, of course, not as much as what a saltwater tank can offer. You'll need to run a purifier most of the time too in order to ensure that your fishes are getting clean water. Aside from this, however, you don't really need to put in that much effort to keep a good-looking freshwater tropical fish tank.

What Material Should My Fish Tank Be?
The next choice you will be making is whether you should get an acrylic aquarium or a glass one. Again, there are pros and cons for each option. For instance, acrylic easily gets nicks and scratches. Thankfully, these imperfections can be buffed out with just a little bit of effort. Some people may also think that an acrylic aquarium doesn't look as good as a glass one because some angles may be distorted due to the nature of the material. What it lacks in these qualities, it more than makes up for in durability. Acrylic fish tanks are known to hold their own even against the biggest and most aggressive of tropical fish.
Meanwhile, a glass fish tank is frequently considered the more beautiful option, although it's also the more expensive one. When getting a glass fish tank, you should consider how much weight your stand, as well as your floor, can hold. If you overload these, it may lead to some serious consequences. Speaking of which, there's always going to be a risk of your glass tank being smashed or damaged. If this were to happen, it'll be difficult to get it fixed. In most cases, you'll have to get a new fish tank altogether. There's really no wrong way to go here, just consider the ups and downs of each option and choose which one works best for you.
Where Should I Put My Tropical Fish Tank?
Now let's talk about where you should put your brand new tropical aquarium. Don't put it too close to things that are noisy such as a TV or radio. Doing so gives fish unnecessary stress that may stunt their growth. Another place you shouldn't put your fish tank is near anything that can change the temperature of the water. Avoid putting your tank next to a water heater or radiator, for example. Also, don't put your aquarium on a slanted surface. This may cause the tank to slip off of its stand. It may also cause the water to leak or put too much stress on a single side, which may lead to cracks.
What you should do is keep your fish tank away from strong lights such as skylights or open windows. Too much of a direct light source may cause algae to grow. You should also make sure that you're putting your aquarium on a stand, and on a surface, that could support the weight of the tank filled with water. You should also consider the weight of the fishes and décor you'll be putting inside.
How Do I Set Up My Aquarium?
You've already found the perfect place to put your aquarium? Great. Now it's just a question of how to set It all up. Begin by washing off the gravel or substrate you'll be using before putting into the aquarium. Doing so will remove dirt that may be harmful to the sea creatures that are going to live there. We talked about slopes being harmful for fish tanks a while ago, but that's only when they go from left to right, or from right to left. It's actually a good idea to add a bit of slope to your fish tank; make it go higher at the back and lower at the front. This will help you avoid displacing the gravel you just put when you're pouring in the water.
Once your substrate and water – either fresh or salty – is in there, you can now put in your decorations. Afterward, you can attach and test your water purifier to make sure that it's doing its job properly. Once you're sure that the purifier is working, install the thermometer by following the instructions written on the packaging. Most fish require an environment that is around 75º F to 82º F. So, set your fish tank's temperature to somewhere in that region unless the species that you're getting needs something a bit warmer or colder.
Add live plants if you have any, then attach the lid together with the lighting system. If possible, add a timer to this lights in order to avoid having to manually switch them on or off again every couple of hours. Also, if you have the materials to do so, check the water's pH level and hardness. The pH should never drop below 6.0. If it does, it means that your water is acidic and potentially harmful. You could also check the level of nitrates, nitrites and ammonia present in the water to ensure perfect conditions for the fishes.

Which Fishes Should I Put In My Tank?
We've already mentioned which species of fish are suitable for tropical aquariums; however, if you're looking to add more, let us suggest some that'll also be fairly easy to take care of. First up is the swordtail, which are colorful and small – they will only grow up to two inches in length. They are called as such because the males have elongated, sword-like structures on their tails. These fish aren't aggressive, but the males can often be seen bothering the females they are trying to mate.
Guppies are another type of fish that are suitable for first-time aquarium owners. Not only are they easy to take care of, they are also very colorful, which adds beauty to many a tropical aquarium. They are really small, though, so they're not the best for those who want to see larger fish swimming around. They're also quite active, so they're a no-go as well for those who want a calm fish tank.
Cory catfish actually consist of many species including, but not limited to pepper and albino cories. They are good to have in a tropical fish tank due to the fact that they're natural scavengers that rid aquariums of different kinds of debris. They are schooling fish – cories need to be at least six in a shoal – that grow to be two or three inches, although some of them get to be a little bit bigger.
So there you have it – how to set up the best tropical fish tank. Remember that if you want your aquarium to thrive, you'll need to consider how many fishes you put in, what kind you put, and when you put them in. You also need to take into account what kind of water you use, its temperature, and how you set up the tank itself.

Sources:
A Beginner's Guide To Tropical Fish Tanks and Aquariums, Tropical Fish Site
Good Fish for Starting a Tropical Fish Aquarium, The Spruce Pets
Top 10 Best Tropical Fish for Beginners, Pet Helpful