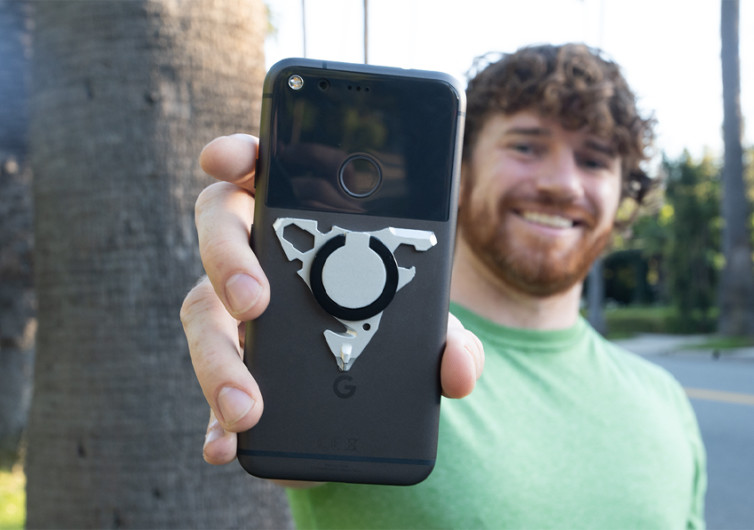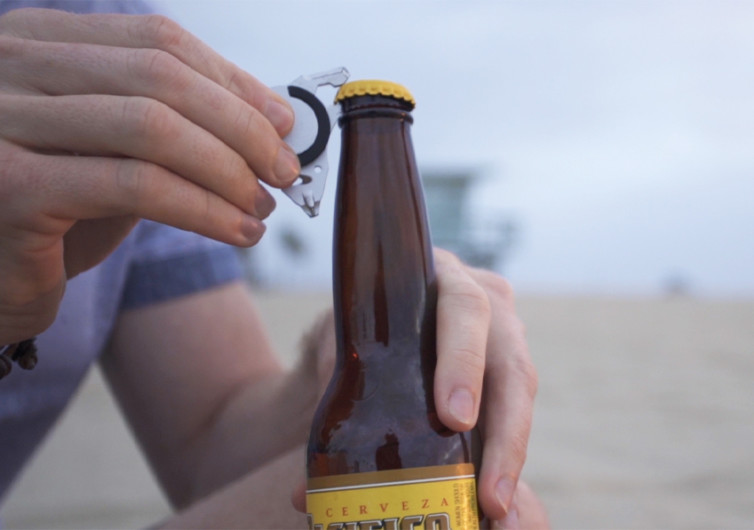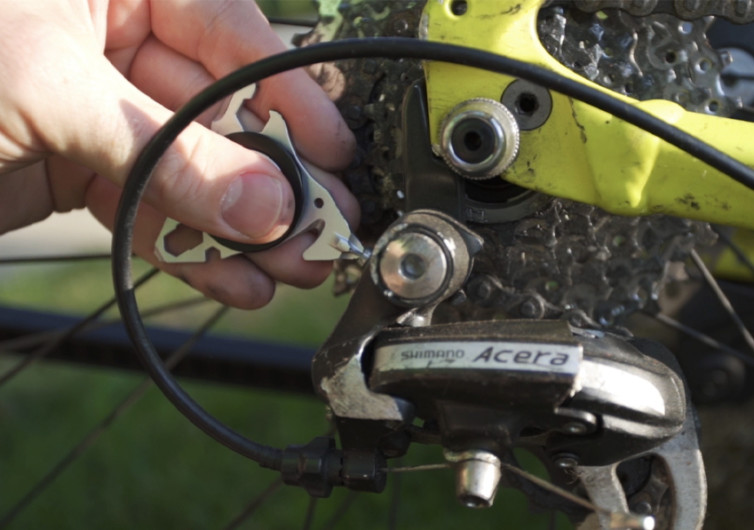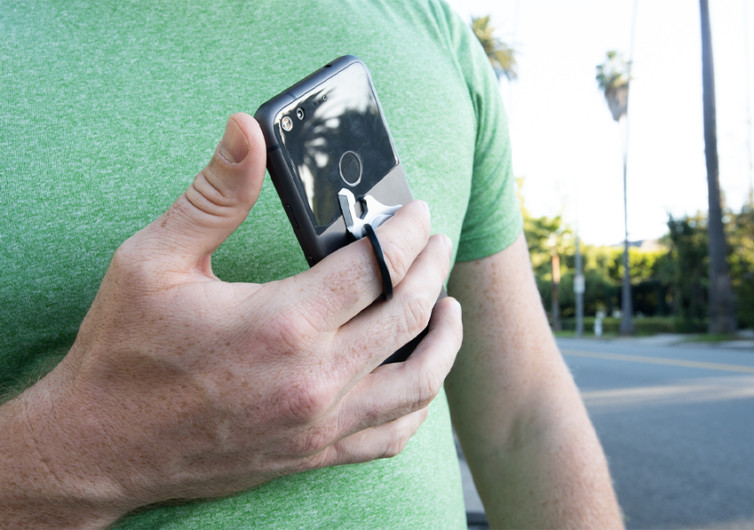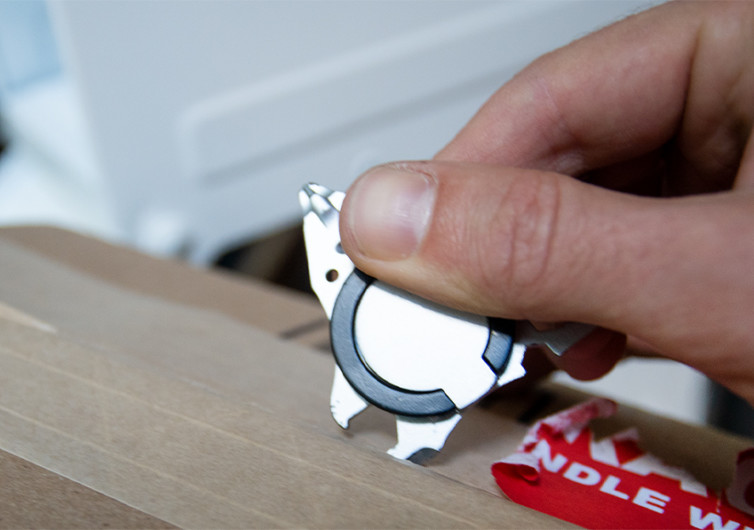 GearHungry may earn a small commission from affiliate links in this article.
Learn more
TRING 6-in-1 Phone-Mounted Multi-Tool – Serious EDC
If you're looking for the next hot thing in the world of multi-tools, check out this new TRING 6-in-1 phone-mounted multi-tool and phone grip. Now on Kickstarter, this innovative gizmo mounts magnetically to the back of your smartphone — so you can be sure you'll have it handy any time you need it.
Every Everyday Functionality
Once mounted on the back of your phone, TRING multi-tool functions as both a handy phone grip and a convenient phone stand. The phone ring has complete 360-degree rotation and a 180-degree flip feature, so you can adjust your phone exactly how you need it whether you are texting, reading, or streaming your favorite show.
And when you need to charge your phone or mount it in your car for hands-free use, the TRING mount has a strong magnetic back that is compatible with 100% of wireless chargers. Thanks to the strong magnet, you can rest assured that your device is securely mounted (and charging) at home or on the go.
The First Phone-Mounted Multi-Tool
Beyond adding convenience to your phone for everyday use, TRING is the all-in-one multi-tool that you'll want in your pocket. The multi-tool has a regular screwdriver, five hex-key wrenches (4mm, 5mm, 6mm, 7mm, 8mm), a seatbelt cutter, a Phillips screwdriver, keychain accessory, phone ring, bottle opener, and box cutter.
With all this added functionality, you get so much more than just a phone stand and holder. TRING is perfect for all the day-to-day tasks that come your way — from fixing a bike, to opening a package, to cracking open a beer at the end of your workday. And in the event of a car accident, the seatbelt cutter is one of those tools that you don't know you want until you need it. Having an easily accessible and sharp seatbelt cutter is indispensable in case of an emergency.
Sleek, Safe, and Ergonomic
This remarkably compact accessory is only 0.25-inches thick, which means you can still easily slide your phone into your pocket with the multi-tool mounted. The phone-mounted multi-tool fits into a back pocket and won't add bulk to your phone or phone case. And don't be fooled by the slim profile. TRING features high-alloy, heat-resistant chromium steel, so all the various wrenches and screwdrivers will hold up well. Now for any task where you need to loosen or tighten a nut, bolt, or screw, you'll be ready to get right to work without having to track down any tools.
The TRING phone-mounted multi-tool was also made to be safe and ergonomic. The box cutter has a special rounded design that will cut boxes with ease but is safe to the touch. The box cutter sits flush to the phone for added safety. Similarly, the seatbelt cutter is recessed so you don't have to worry about snagging it on a pocket or backpack.
Pledge on Kickstarter
Designed to blend design and function into a small and portable device, TRING is a modern multi-tool with all the gadgets you need — and none you don't. Plus with its thoughtfully engineered, smartphone-compatible design you can easily keep it handy wherever you have your phone.
Now accepting pledges on Kickstarter, production of the TRING 6-in-1 multi-tool and phone grip begins in February of 2021. For $18 plus shipping, Kickstarter backers can expect to see the first TRING phone-mounted multi-tool shipping globally in March of 2021.