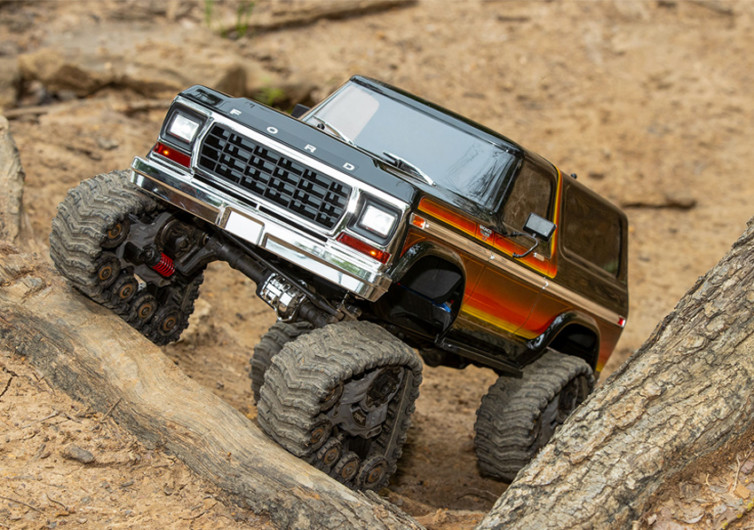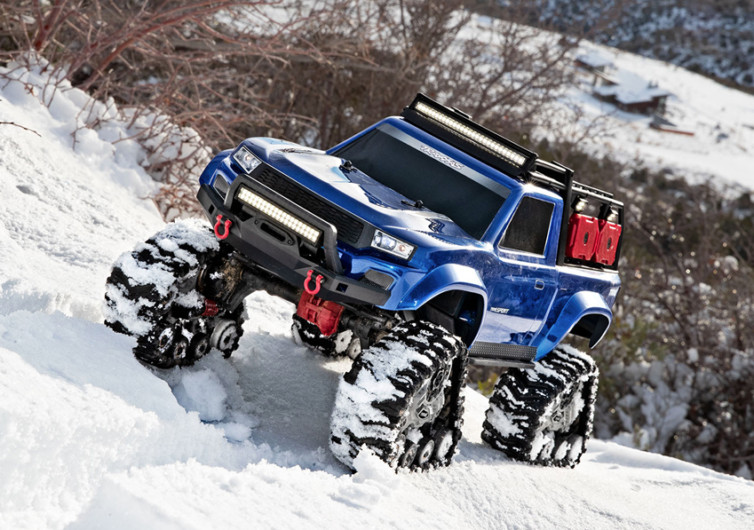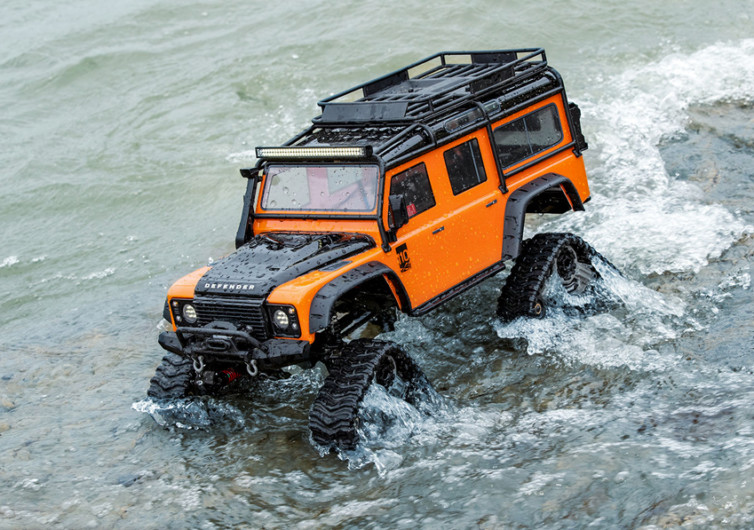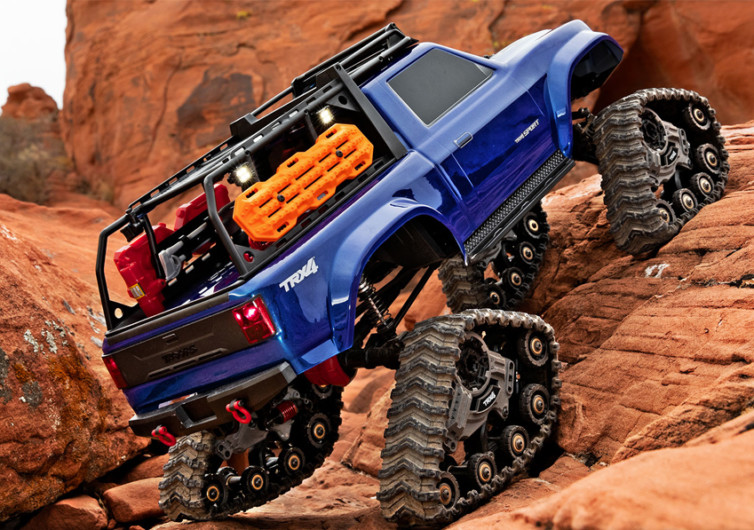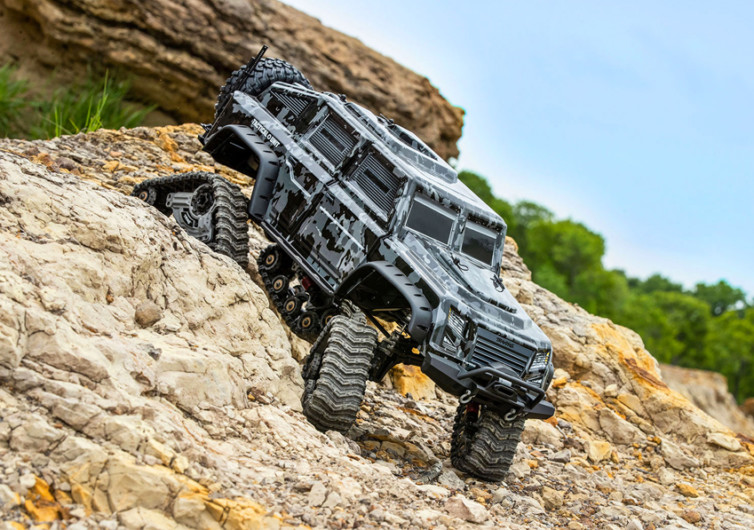 GearHungry may earn a small commission from affiliate links in this article.
Learn more
Traxxas TRX4 Traxx
Fans of TRAXXAS ready-to-race electric and nitro RC trucks and cars have more reasons to love the brand. This industry-leading hobby remote control car manufacturer is offering a new all-terrain track set for its adventurous RC hobbyists. The TRX4 TRAXX redefines all-terrain traction in a way no one ever thought possible.
Drawing inspiration from tracked vehicles, the TRAXX can conquer any terrain. Be it rocks, snow, sand, or mud, there is no obstacle this system cannot overcome. Each track comes with 5 premium-quality wheels connected to a mechanical arm. The treads are super grippy that they will navigate the deepest mud with relative ease. Deep sand will never be a problem as the TRAXX's treads will float like an amphibious vehicle.
Connecting the TRAXX tracks to the axles of your RC car is a tension wheel. This component is adjustable, allowing you to keep the individual treads tight and secure. The suspended road wheels have their own individual suspension systems. The design ensures optimum conformity to any surface irregularity. In other words, it provides maximum traction.
Each drive unit comes with oil-filled dampers. They help control the rotational movements of the road wheels while also ensuring maximum ground traction. The rear TRX4 TRAXX drive units have a longer span. It makes climbing steep grades super-easy, while also affording exceptional control. The treads feature robust rubber and are engineered to resist de-tracking.
The TRAXX is an all-weather, all-terrain track system that comes with sealed bearings on each of its drive wheels. The guide wheels also feature self-lubricating bushings that require only the most rudimentary of maintenance checks.
TRAXXAS's TRAXX All-Terrain Track Set makes terrain-conquering adventures with the TRX4 so much fun. It is ready to install on your Favorite TRX4 RC truck or car so you can get ready to blaze the trail.
CHECK PRICE ON TRAXXAS.COM