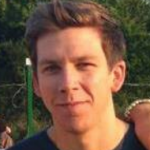 Support us! GearHungry may earn a small commission from affiliate links in this article.
Learn more
Transform Your Appearance
Have you ever looked in the mirror and thought, "I need a new look"? Chances are you've been wearing the same tired old clothes and you simply feel like it's time for a change. Suddenly you realize you need to make a few more changes. Your hair is looking a little shaggy and your five o'clock shadow looks a little too messy, even by casual standards.
Humans are judgmental. We don't do it on purpose but we form opinions of people within seconds of meeting them. It's a fact we need to keep in mind when we meet new people because as much as we are checking out every detail of their appearance, you can bet they are doing the same to us. It doesn't matter if you're a construction worker or a top executive. Your appearance gives people an insight into the type of person you are.
All that aside though, we should look at changing our style and appearance for ourselves. Feeling good and being happy with our own appearance gives us confidence and when that confidence is on display it is often the one aspect that draws people to us. It doesn't take a lot to find a few stylish changes that can transform our appearance into something that suits our personalities and lifestyle.
1. Get Yourself A Good Suit
The right suit will do wonders for your appearance but it has to fit properly. A suit that is too big or too small looks plain tacky and you will look completely off point. Sometimes you can be lucky and get a perfectly fitting suit right off the rack. Other times you may need to have it altered to fit your body shape, but make sure the suit fits you well. If you are having difficulties finding the perfect fitted suit, look at having one tailor-made just for you. In terms of color choose darker ones, but you don't necessarily need to go for black. For example, a dark blue suit is always suitable and looks great on most people. With the right suit, all you need is a couple of shirts, and you're set. For a really formal occasion, complete your classy, sophisticated look with a crisp tailored shirt, complete with a tie and cufflinks. Make sure you learn how to make different tie knots that will complement your overall style.
2. Keep Your Wardrobe Simple
We all make the mistake of buying too many clothes and in every color and print imaginable… Prints, motifs and logos are okay, but you don't want to be wearing them all the time. At times they can look immature and people won't take you seriously. The key is to keep things simple. Start with a good pair of jeans, some casual pants, like chinos, and a simple white or black V-neck t-shirt. You can team these with some casual shirts with a collar. A couple of flannel shirts are great too. Then you need a simple jacket and you pretty much have enough casual clothes to step out in style every time.
3. You Need Shoes
Shoes can complement an outfit or completely destroy the look of one. Every man needs at least 3 pairs of shoes in his collection – a good pair of classic sneakers, a pair of dress shoes and a pair of boots. Of course, you can have as many shoes as you like but start with the staples first. The quality of the shoes is of the utmost importance. That doesn't mean you need to shop for high-end label shoes but avoid the really cheap ones because they look tacky and will wear out faster. They are usually quite uncomfortable and this will result in you nervously shifting from one foot to the other which doesn't make you look too good.  The other important thing is to keep your shoes in good condition and appearance. That means keeping them clean and polished, so a good shoe spray protector may come in handy.
4. Add a Few Accessories
Accessories are those little accents that complete the overall look you are wanting to achieve and there are a few pieces you need as much as want to have in your wardrobe. You will need to have a good belt. This is particularly important when you want to tuck your shirts in. A good belt will bring your outfit together and give you a more mature appearance.
You should also get yourself a watch. It may seem obsolete in our digital age because our smartphones are with us all the time. But how tacky is it to check our phones every few minutes just to check the time? A watch is a more mature and subtle way to check the time and it also looks classy.
Glasses, in general, can make or break your appearance and you will need to choose the right frames for both your prescription glasses and your sunglasses. Stick with simple frames in one color, preferably a dark one, or go for metal frames for a more refined look.
If you like wearing jewelry, don't go overboard. Wearing too many pieces or excessively large ones can look gaudy. Stick to classic, yet simple pieces like a ring, a watch or a chain as finishing touches to your look and not something that overtakes it all.
5. Don't Forget The Sports Gear
You may think it's okay to wear a baggy old t-shirt and shorts to the gym or to your favorite team sport, but take another look in the mirror before you leave the house. Your local gym may not care about your attire, but even at the gym, you want to look your best. You want to look like you are there to seriously get some exercise and not just make an appearance. Your gym and sports clothes should most certainly be comfortable, but that doesn't mean you can look like a homeless person. So make sure you invest in good gym shorts.
Your sports or gym bag also says a lot about you. Is it smart looking or does it look like you fished it out of a dumpster? Your bag should be practical and be able to hold all of your clothing and equipment, but it also needs to look good.
6. Stick With Good Quality
No matter what you buy for yourself to complete your new style, always go for quality. Good quality clothing, shoes, watches, sunglasses and accessories may cost a little more but you will need to purchase less of them and they will last you much longer.  If you look at it this way, you will see that it will actually cost you less in the long run to buy the better quality items. Cheaper and poorer quality items usually come with a number of flaws, the materials used to produce them are obviously inferior and you will need to replace them quite frequently. The better quality clothes and accessories will also give you the appearance of being well put together.
7. Stand Tall
Not all style changes involve spending money and some of them are as simple as standing or sitting straight. A good posture is crucial to your image. Standing up straight makes you look taller and leaner than you would if you were slouching. It's also a lot better for your back and joints as it keeps your body in the proper alignment. It's also worth remembering that a good posture can give you an air of authority and confidence which will draw the right people to you when you are networking. Don't overdo the standing straight routine though. You want to come across as confident, yet approachable. Not stiff and reserved.
8. Your Grooming and Hygiene Routine Are Important
Apart from the health benefits, good hygiene also shows those around you that you care about yourself enough to keep clean. There is absolutely nothing worse than sitting next to someone whose dental and personal hygiene have been neglected.  The first thing you should do in the morning is brushing your teeth, shower and shave. Of course, it's also fine to shower in the evening, especially if your job involves a lot of physical activity.
Start with improving your smile. If your teeth look a little stained from poor food and beverage choices, look at investing in a teeth whitening kit and a good  electric toothbrush to bring out the best in your smile. Make an appointment with your dentist as well so that you can have any problems taken care of.
When it comes to your hair and beard, the main focus should always be on keeping them neat or not at all. If you have short hair, you may be able to keep parts of it trimmed yourself with a hair and beard trimmer. Otherwise, schedule regular visits to your barber or hairstylist.
9. Something To Avoid
Many of us have an old pair of sweatpants and a baggy old t-shirt we love to hang around the house in and sometimes we may even wear them for a quick trip to the supermarket or hardware store. While these clothes may be comfortable, they generally look sloppy, which in turn, makes you feel sloppy. Just ask yourself how you feel when you put these clothes on and do you really want to be seen in them? Do you feel like doing any chores around the house or do you feel like planting yourself on the couch with a bag of chips? While there is nothing wrong with selecting comfortable clothes, they should still look good. Wearing the wrong clothes can alter your entire mindset and make you feel every bit as lazy and unkempt as you look. If you like wearing sports gear, opt for a complete tracksuit that fits well and looks good. It will make you feel a little more energetic and more likely to get off the couch.
When all is said and done, change is not a bad thing and making a few changes to your look shouldn't be a scary enterprise. The changes you want to make should still be representative of the person you are. If you're a casual, easy going sort of guy, then you should formulate your new style to reflect this aspect of your personality. Just remember that casual doesn't mean sloppy. Also, don't be afraid to try new things. You may have avoided a certain look because you thought it wasn't for you, but it won't hurt to try a few "out-of-the-box" combinations just to see how you like them.
One thing to remember when you leave the house is that you never know who you will bump into. When this happens do you want to look like you barely managed to get out of bed, or do you want to look like you're out and about with a purpose? This is particularly important if you are self-employed or in a managerial position. You don't want to be caught out looking like a derelict. Put your best foot forward every time you leave your house and you'll be prepared for anything.