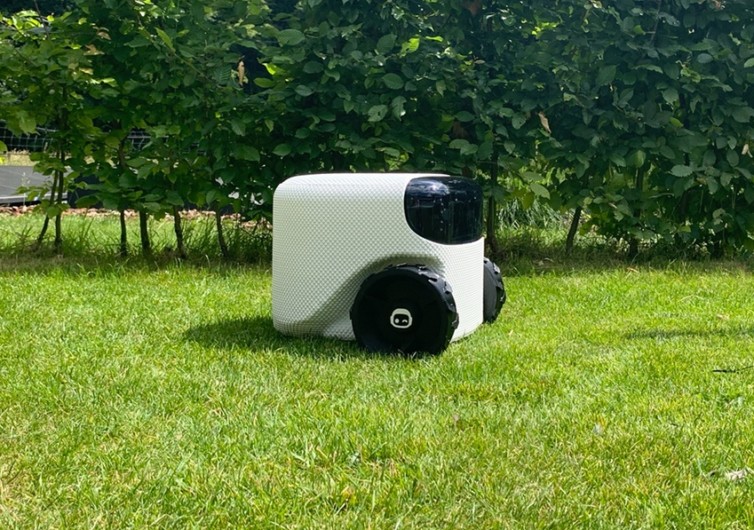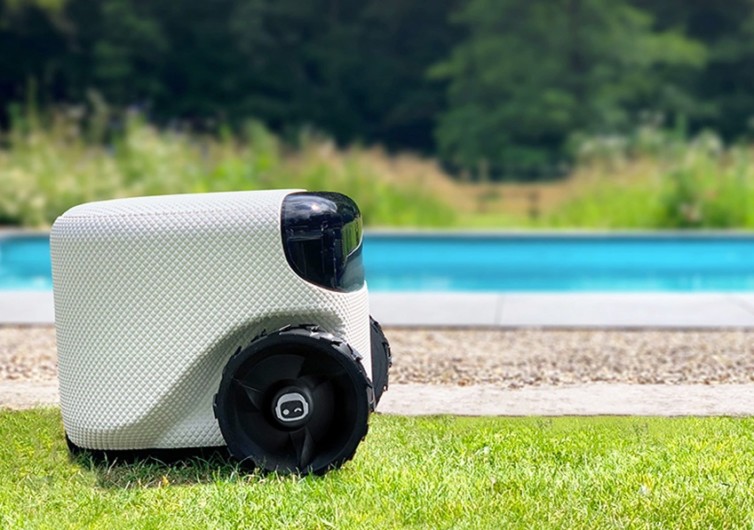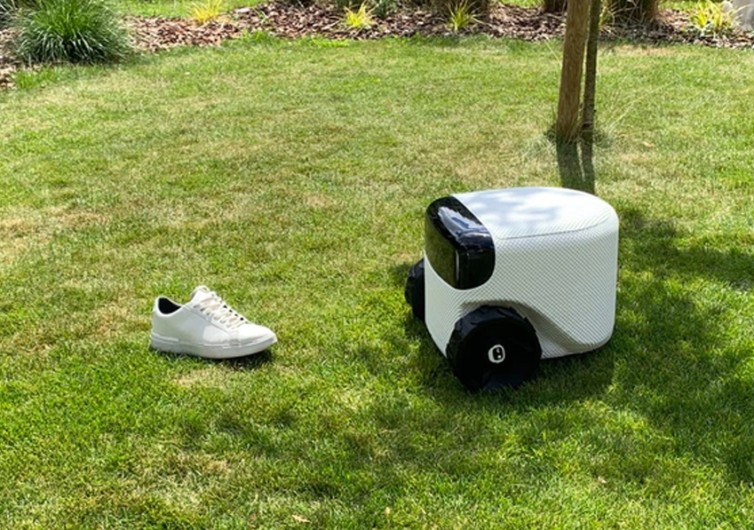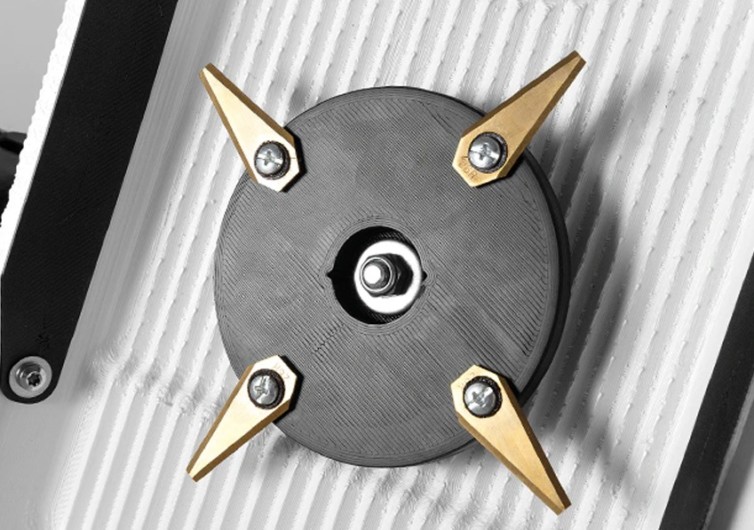 GearHungry may earn a small commission from affiliate links in this article.
Learn more
Toadi: Autonomous Lawn Robot Powered By A.I.
What's the essence of life-changing technology? We think it has more to do with usability and simplicity than anything else. If a piece of technology is too complicated to use easily, what's the point?
That's why we like Toadi, a streamlined, simple, and effective autonomous robot lawn mower.
Lawn robots aren't new, but most need perimeter cables or GPS technology to navigate your yard. Both technologies have issues. Perimeter cables require burying, an unpleasant task that's both time-consuming and destructive to your yard. GPS can be inaccurate, not something you want when spinning blades are involved. And neither technology will prevent a lawn robot from driving into a pool or running over surprise objects like shoes or toys.
Toadi solves these issues by navigating visually. It uses a 4K camera and pattern recognition technology to avoid toys, animals, and other yard hazards as it efficiently mows in straight lines across your yard. It won't smash into fences or drive into pools, and it can even mow the borders between sidewalks and lawns.
Simply Designed, Well Constructed
Toadi's major selling point is its simplicity. The robot has no buttons, switches, or panels. It doesn't even come with an instruction manual. Install the Toadi app on your smartphone, plug in Toadi's charging dock, and you are good to go! Toadi learns your yard by following you around after you plug it in for the first time (Toidi's digital eyes will change shape to let you know it's ready for its tour to begin). Suppose you'd prefer Toadi to leave certain areas of your yard long for the benefit of pollinators, no problem. Toadi remembers interior patterns as well as external boundaries.
The default cutting length is 2.36 inches, but this setting is easy to adjust by switching out the cutting disk. It only takes a few minutes. Once you've dialed in your preferred lawn height, Toadi can cut up to 1.2 acres of grass before needing a recharge.
Toadi will handle just about anything your yard can throw at it: tall grass, uneven terrain, and even up to 45-degree slopes. Puddles and a soaked lawn are no problem. Toadi will sense when the grass is too wet to cut and wait until things dry out. And its nano-coated outer-shell keeps out rain and moisture.
A powerful, brushless electric motor propels Toadi along on all-terrain tires, while an ancillary motor which mulches grass with a four-bladed cutting mechanism. The blades are easy to replace and coated with titanium for sharpness and durability.
Environmentally Friendly Lawn Maintenance
Toadi's designers wanted to create a robot that was as environmentally friendly as it was effective. That's why Toadi is constructed of 82% corn starch, has a long-lasting Lithium-Ion battery, and is 3D printed in every country in which Toadi is available for purchase. The robot updates nightly. You won't have to spend money or waste resources buying a new version.
Additionally, the Toadi is fitted with a 32-yard spectral night-vision camera capable of recording trespassing (human or mammalian). In future updates, Toadi will even patrol your yard at night!
Finishing Touches
Toadi comes in two versions, standard and Toadi Pro. Toadi Pro can handle a 45-degree slope and mow 1.2 acres of lawn, while the standard machine is limited to 35-degree slopes and .6 acres of mowing power.
Toadi retails for $2,788, while the mower powerful and capable Toadi Pro goes for $3,442. Each version comes in white, gold, or silver.
The makers of Toadi have been alpha and beta testing Toadi in 650 yards for the last two years, and are ready to jump into mass production. The future of mowing is here – and it comes in the form of a cute little robot.