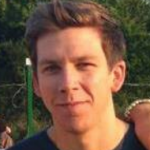 Tips For Better Teeth
We've been having problems with our teeth since records began.
Dentistry dates back to 7000 B.C, but luckily it has come on a long way since then. One of the biggest advancements in dentistry came from Colgate in 1873, with the first mass-produced toothpaste and toothbrushes.
It used to be accepted that people would have bad teeth. There wasn't really any way of avoiding it. But now, with all the technology out there, you really have no excuse.
So many online surveys say that bad teeth are the number one turn-off for women. Having stained, dirty, or wonky teeth could prove fatal in the dating world, and your teeth care should always be on your pre-date grooming checklist.
It's also been proven that you are less likely to succeed in a job interview or in leaving a good first impression if you have bad teeth.
Brush Your Teeth
Tooth-brushing has been a part of daily life for over 100 years. Your parents will have forced you to brush your teeth as a child, whilst you did everything you can to avoid it. Then, as an adult, it just becomes part of your morning routine that you couldn't live without. But, interestingly, so many people get it wrong on a daily basis. They use the wrong technique, don't brush for long enough, or don't have the right equipment for the job. This might sound a bit over the top, but brushing is the first line of defense in the fight against bad teeth. You have to get it right. Follow this advice that will help you keep your breath smelling fresh and you can't get it wrong:
–    Use an electric toothbrush. They've been around for some time now, and people still treat them with skepticism. In fact, they are proven to provide a better and more comprehensive brush than manual toothbrushes. They are more effective at removing plaque and even come with a built-in timer, so you know exactly how long to brush for.
–    Brush for 2 minutes. If you don't have a timer on your toothbrush, set a watch or timer on your phone. This brushing time is advised by dentists around the world, so they must be on to something!
–    Brush at least twice a day. The bare minimum should be twice a day. For really great dental hygiene, you should brush after every meal.
–    Learn the proper technique. Hopefully, your parents taught you right, but if not, here's how it should go. Place your brush at a 45-degree angle. Move the brush back-and-forth. Brush the outer, inner, and chewing surfaces.
–    Use ADA-approved toothpaste to fight bad breath and bad teeth. Check the back of your toothpaste and check for an ADA (American Dental Association) logo. This means that the toothpaste has been approved and will clean your teeth properly.
Wash Your Mouth Out (But Not with Soap)
Just brushing your teeth isn't enough to give you good dental hygiene. In fact, it should make up just one part of your daily cleaning schedule. The next part is washing your mouth out. After every meal, you should drink a glass of water and swill it around your mouth to dislodge any food that's stuck in your teeth. This should stop any food decaying and causing any problems. Then, there's mouthwash. There are loads of different types of mouthwash and it can be difficult to know which one to choose. Luckily, we've already written a comprehensive mouthwash buying guide for you. Here are some tips to get you started:
–    Pick the right mouthwash. There are a few different types (antiseptic, cosmetic, natural) and you need to get to grips with these before buying. Again, check out our buying guide for more information.
–    Use straight after brushing. Mouthwash isn't a substitute for brushing, but it should be used straight afterward to make the brushing more effective.
–    Read the ingredients. Mouthwash can be made using alcohol and other substances. This is okay, but it could leave you with a burning sensation in your mouth and it isn't suitable for alcoholics. Check for any ingredients that might disagree with you and learn how to banish sensitive teeth and bleeding gums.
–    Rinse for at least 30 seconds. This is going to seem like a long time at first, but if you don't rinse for long enough, you aren't going to see the benefits.
–    Be consistent. Don't expect to see results immediately. Like all dental hygiene products, it is about daily use, not quick fixes.
–    Look for ADA approval. Yep, this is important for mouthwash as well as toothpaste. The ADA check all of these products and have a strict set of criteria to select the approved products.
Take Flossing Seriously
There has been some doubt cast on flossing in the last few years. Some studies have said that the benefits are unproven, and that flossing might not be necessary. However, most dentists still recommend it as part of a daily cleaning routine, so we are standing by it. If it's good enough for dentists, it's good enough for us. In fact, the NHS in England recommends using an interdental brush or floss from the age of 12. An interdental brush is a smaller toothbrush that can be used to get in the gaps between your teeth if you have them. Don't worry if you haven't flossed before, it's never too late to start. Your gums may be a little tender at first, and they might even bleed, but they will soon get used to the added pressure. Here's how you should be using dental floss:
–    Don't floss aggressively because it can harm your gums and make the situation worse.
–    Firmly scrape the tooth from the top downwards to your gum.
–    Then scrape back up to the top.
–    Break off around 18 inches of floss and wrap each end tightly around a finger.
–    Hold the floss tightly between your thumb and forefinger leaving around an inch of floss.
–    Rock the floss gently back and forth between your gums, making sure not to hit your gums.
–    When the floss reaches your gum, curve it around the tooth until you feel it resisting.
–    Hold the floss against the tooth and scrape the side of the tooth, moving away from the gum.
–    Repeat on both sides.
–    Make sure you repeat this process on every tooth, including the back teeth.
–    It takes some time to master this technique, but after a while, it will become second nature.
Go to The Dentist
A lot of people don't visit the dentist regularly. Like the doctor, they go when something is wrong. That's fair enough, it can be expensive to get regular dental care if you don't work somewhere with a free dental plan. However, in the long run, it will probably cost you a lot less if you visit regularly and make sure you are receiving up-to-date care and advice on oral hygiene. Problems will be identified before they become serious and it will help you avoid landing huge dental bills. But how do you get the most out of your dental appointment? You only get a short amount of time and if you don't ask the right questions, you might be wasting your money. Here are a few tips on getting the most out of each appointment:
–    Make a list of questions. This could be anything from asking about the best brushing technique to asking if you need surgery. Whatever your concern, it's much easier to write these down so you don't forget in the stress of the moment.
–    Make sure your medical history is up to date. Before your appointment, your dentist will check your medical history to see if there's anything they should know about. Medical conditions like diabetes can affect your oral hygiene and your dentist needs to about these if he is going to treat you effectively.
–    Make a list of your vitamins, medicine, and supplements. These can also have an effect on your oral health and your dentist will be able to identify this immediately.
–    Tell them if you're nervous. This is something dentists have to deal with on a daily basis and they will know what to say to put your mind at ease.
–    Ask about low-cost options. Dental care can be expensive, and the dentist will be able to advise you about how to save money.
–    Ask them about daily dental care. Tell them your routine and ask if you can improve it. This is the best way of avoiding the dentist in the future.
Whiten Your Teeth Properly
Teeth-whitening has become increasingly popular in the last decade. It used to be reserved for the rich and famous, but now the market is full of low-cost, miracle solutions. So how do you know which products work? Do you trust the celebrities that are endorsing them? The different options depending on how much money you have to spend, how much your teeth need whitening, and how much time you are willing to invest. We're not going to go into the pros and cons of each treatment, but instead, provide you with a few things to consider before you start using teeth whitening kits:
–    Is the treatment safe? Most over-the-counter teeth-whitening products can have side-effects. You should take these into consideration before you buy. Do some research online and seek professional advice if you are not confident. The treatment is more likely to be safe if it is recommended by a professional dentist.
–    Are you suitable for treatment? Most people are suitable, but if you have had crowns, bridges, veneers, or colored fillings teeth-whitening might not work.
–    Make sure you know about the after effects. Teeth-whitening can cause teeth to become extra sensitive, so if you already suffer from sensitive teeth, then take this into consideration.
–    Remember it doesn't last forever. Most teeth-whitening products last for up to three years. So, in three years, you might need to have it done again. That could get pretty expensive.
–    Understand why your teeth need whitening. Tea, coffee, smoking, and red wine are some of the worst culprits of teeth-staining. So, if you regularly consume these items, then maybe it would be easier to start with the cause rather than covering up the problem.
–    You need to look after your teeth still! Teeth whitening isn't a substitute for dental hygiene. Just because you now have beautiful white teeth, doesn't mean you can slack on your cleaning regime!
Don't Be Afraid to Wear A Brace
Unfortunately, braces have become synonymous with being a geek. But that's all changing. More and more adults are opting to wear braces to fix their teeth and we think it's a great thing! Some kids have to endure braces for years in order to get perfect teeth. And if they can be brave enough, then surely us adults should be as well. If you have an overbite or wonky teeth, then you should man up and get a brace. If nothing else, it will be a talking point. Here are some tips on owning the fact that you wear a brace:
–    Be super confident. Make up for the fact that you are wearing a brace by being extra confident. Shout up in that meeting, approach the girl at the bar, and talk to everyone you meet. Boost your confidence and it will make people accept the brace and maybe even think it's cool.
–    Make a joke out of it. If people want to make a joke about it, let them. It's fine. If you join in on the joke, it will make it seem much less of a big deal.
–    Smile like you mean it. Don't be afraid to give a big toothy grin. If you pretend you don't have a brace, then you'll quickly forget about it.
–    Follow the dentist's advice carefully. If you are going to wear a brace, you want to make sure it works. Follow their advice to the word. If they tell you to wear a retainer, wear it. If they tell you to brush five times a day, do it! Don't waste the opportunity to get better teeth.