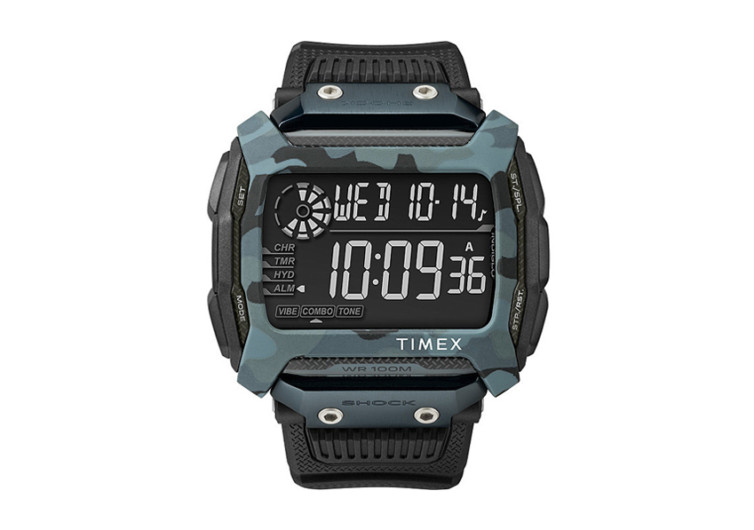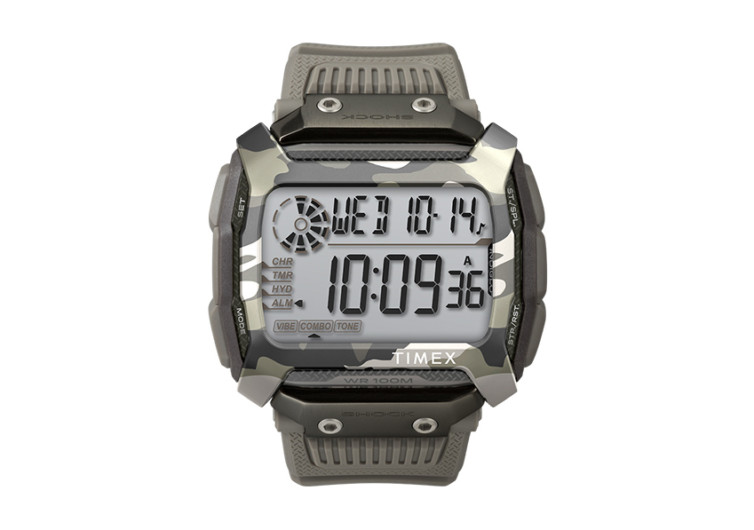 GearHungry may earn a small commission from affiliate links in this article.
Learn more
Timex Command Shock
It's no G-Shock, but the Command Shock is a timepiece that you'll never feel embarrassed to wrap around your wrist. It's bulky and hefty, yet it comes with a certain charm that is characteristically missing in such types of men's active and sport style watches.
The Timex Command Shock collection is built primarily for one thing: endurance and durability. The robust build will leave competing brands in the dust. It isn't manufactured with the reliable strength of steel or metal or even the classic elegance of titanium; however, the resin that forms its case, top ring, and bands has its own unique strength and resilience that makes it a worthy alternative to conventional active-style digital watches. It's lightweight, a notable compensation for its bulky appearance.
Underneath its acrylic cover is an LCD screen that displays all the information every man needs to stay well updated with time including the date and day of the week. The different modes are easily accessed through textured buttons on the side, firm and responsive enough to cycle through the various selections that come with the Command. At night, its INDIGLO feature keeps you well-informed and might even illuminate some of the tasks you'd want to do at dusk. There's a 100-hour chronograph complete with split and lap times, making sure you're well ahead of your goals. A 24-hour countdown timer comes as a standard, a spec that many men in search and rescue and law enforcement sectors to be especially valuable. There's even a hydration alarm to remind you of your need to drink. Now, it's up to you what kind of drink you want to guzzle up as soon as the alarm goes off.
The Timex Command Shock may not appeal to everyone, but for those that can be captured by its charm, this is one worthy timepiece.