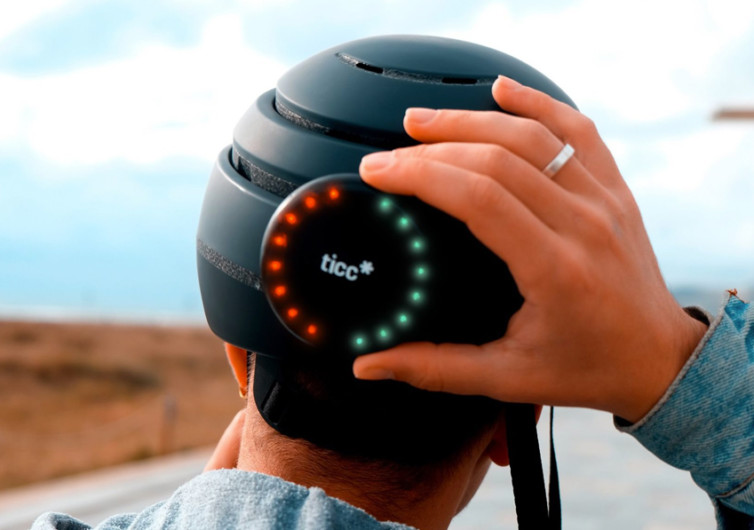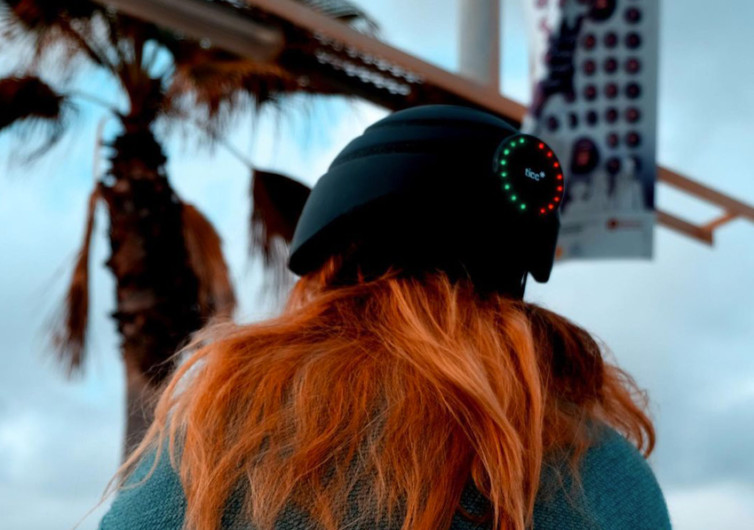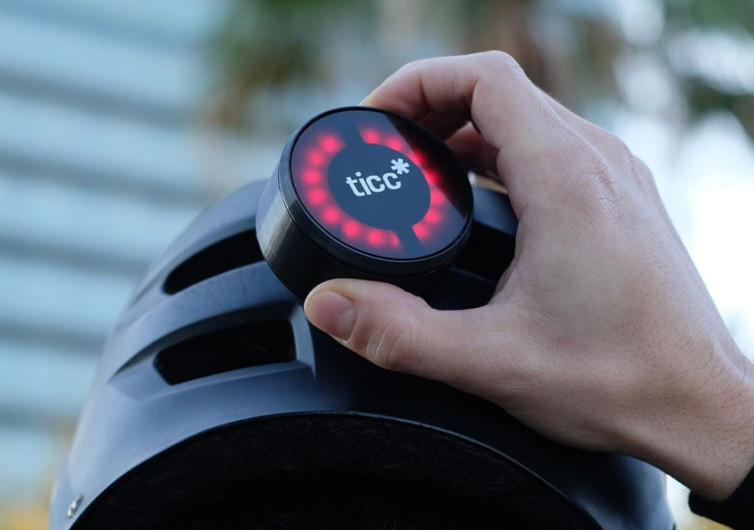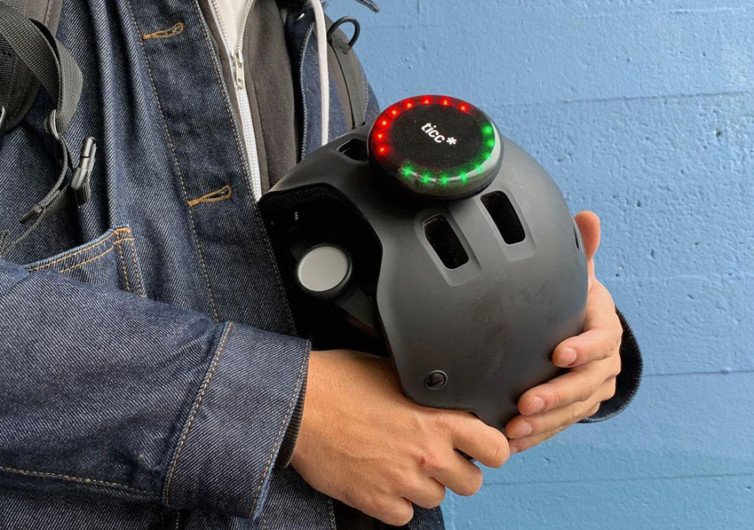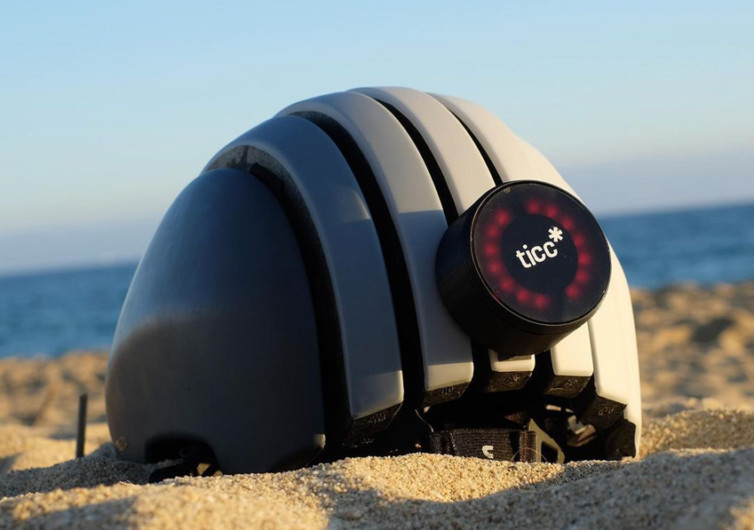 GearHungry may earn a small commission from affiliate links in this article.
Learn more
ticc* Helmet Blinker – The Smart Signal for Cyclists
Helmets, reflectors, bike lights, and defensive riding won't always protect you from distracted, dangerous driving. The reality is grim, yet we're still swinging into the saddle and peddling into traffic. If drivers won't learn the cyclist signal lingo, something needs to change to keep cyclists safer on the roads. Enter ticc*, the helmet blinker.
ticc* helmet blinker is a smart, small, circular, light-up device that attaches to any helmet. It uses three axis motion sensors and LEDs to alert others of your presence and your next moves.
How ticc* Helmet Blinker Works
Inside the ticc* is an impressive motion sensor; when your head tilts left or right, the corresponding side of the Ticc* will flash it's bright LED lights and again when you brake. ticc* also features speakers so that you know when and how your ticc* helmet blinker is signaling — there's a different sound for the right and left indicators. ticc* turns on with an on/off button, and the automatic movement sensors ignite your ticc* when you start moving again.
The unit comes with a magnetic mount that uses 3M VHB adhesive, which anchors it to the surface of any standard helmet. A strong neodymium magnet locks ticc* on to the helmet mount, so you're covered no matter what you're riding: a commuter bicycle, an e-scooter, or a Razor scooter.
To charge ticc*, just detach it from the helmet mount and connect the device to power via its USB-C port. Yep, so easy that you can refuel ticc* at your desk during the workday before your evening commute.
Sold. Where Can I Get One?
ticc*'s in the middle of a Kickstarter campaign, and pledges are still available. For $71, Early Bird pledgers will receive one ticc* come April 2021; you'll save 40% off MSRP if you pledge now.
And if your 2021 goals include commuting more on your new bike, well, you'll need a helmet. For $120, you'll receive a ticc* blinker and Closca Helmet Loop — a collapsible helmet for urban commuters with ultralight tendencies.
Suppose you are a family of commuters, or you've got friends who commute in the city. In that case, there are pledges with multiple units, including a Distributor Pack of 10 ticc* blinkers – a great choice if you own a restaurant that employs delivery cyclists.
Stand Out in Traffic with ticc*
Bicycles are faster in traffic and offer quick maneuvering, not to mention more environmentally sound and far healthier than commuting by car. These are all decent reasons to adopt the cyclist lifestyle, but for some, the dangers of cycling overshadow the benefits, leaving urban dwellers choosing four wheels over two. ticc* helmet blinker seeks to change that.
In addition to booting the environmental movement in urban areas, ticc* helmet blinker provides you with visibility, communication, both hands on your handlebars, and some peace of mind on the roads.