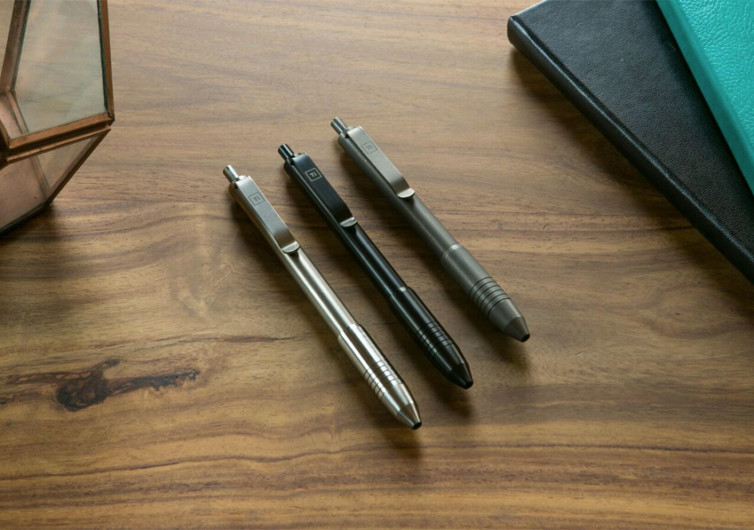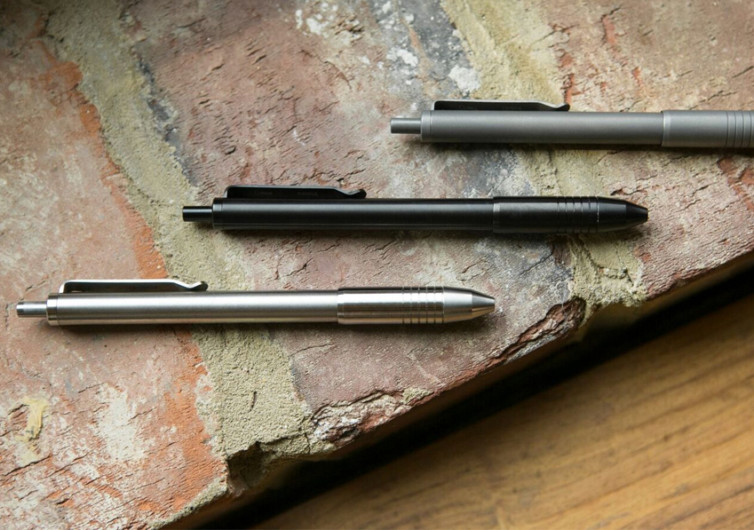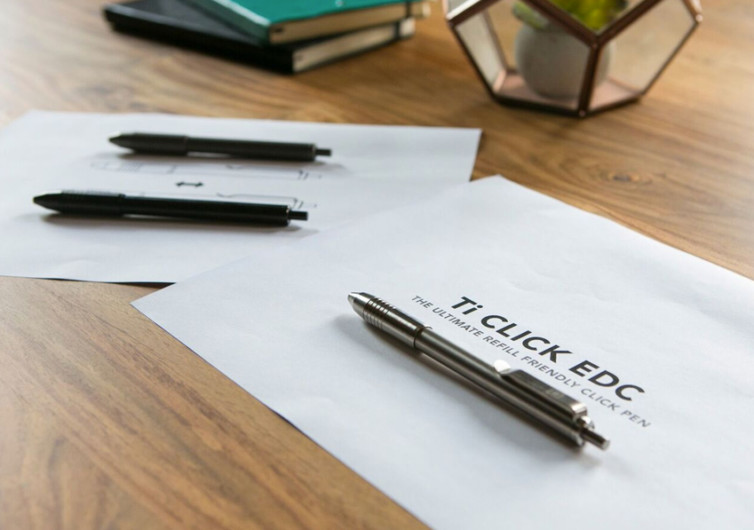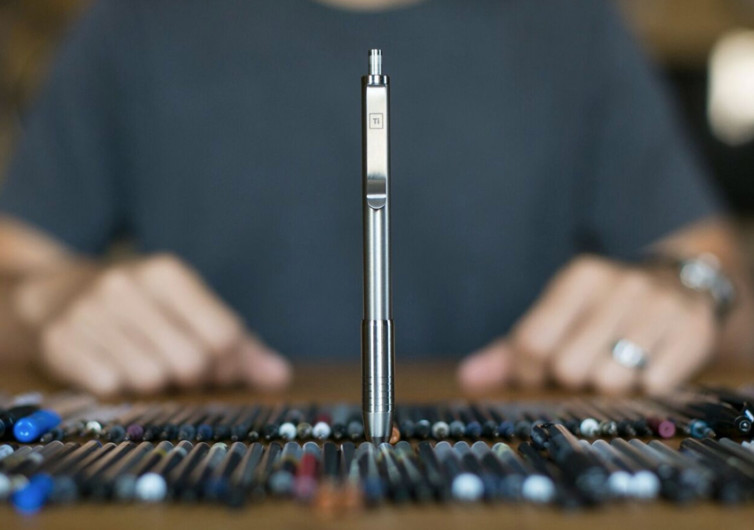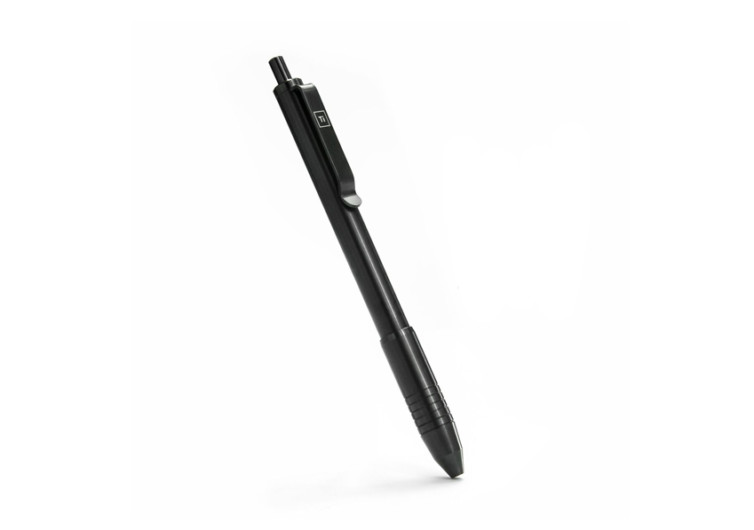 GearHungry may earn a small commission from affiliate links in this article.
Learn more
Ti Click EDC Pen
Say goodbye to your ordinary refillable click pen and get the last writing instrument that you will ever use in your lifetime. The Ti Click EDC may look like your ordinary click pen, but it is in its design that simply blasts all other pens out of the water. After all, you don't get to enjoy the versatility of hundreds of different types of ball pen refills without the Ti Click in your hands.
Designed to be the ultimate refill-friendly click pen in the known universe, the Ti Click EDC comes with a very unique mechanism that allows it to accommodate hundreds of different types of refills without the need for spacers or the employment of any hacks or tricks or even the use of educated guesswork.
This can have a lot of implications for the average modern-day road warrior who still finds the usefulness of having a trusty ball pen inside his bag, purse, or even clipped inside his pocket. One can always take an ordinary pen refill and put it inside the Ti Click EDC and you already have a stylish, elegant, and luxurious-looking writing instrument that is sure to be the talk of the town for many years to come. It's the kind of writing instrument that will never go out of style.
Made of Ti6Al4V Grade 5 titanium alloy, there are no plastic materials used in the Ti Click. One can always rely on the timeless appeal of titanium especially if you consider that the titanium used is commercially pure Grade 4 coupled with O-rings made of premium quality high-strength silicone. What you get is a tubular mechanism that comes with a fully adjustable length technology that allows it to accept ball pen refills of various tip sizes and lengths. It's all a matter of choosing which type of refill works best for you.
That being said, you can have literally hundreds of refills in your desk and you can easily use any one of them on a daily basis. Get several at a time and watch how you transform the otherwise mundane task of writing into a phenomenally exciting art form.
You May Also Like: 17 Best Tactical Pens For Effortless Writing in 2019