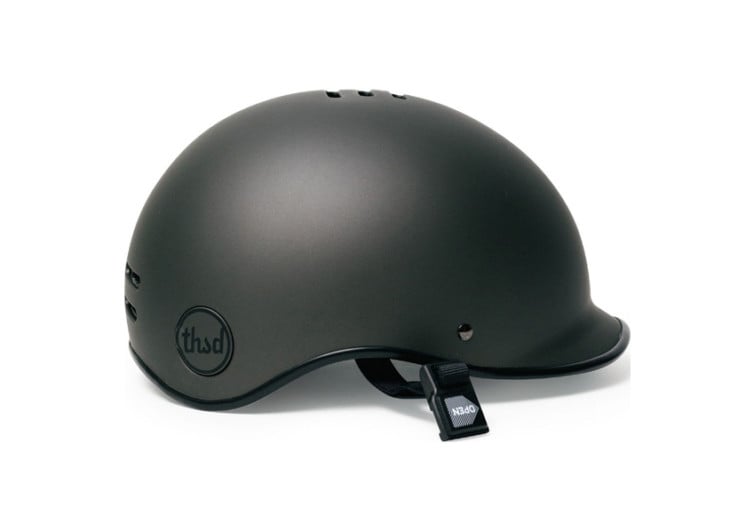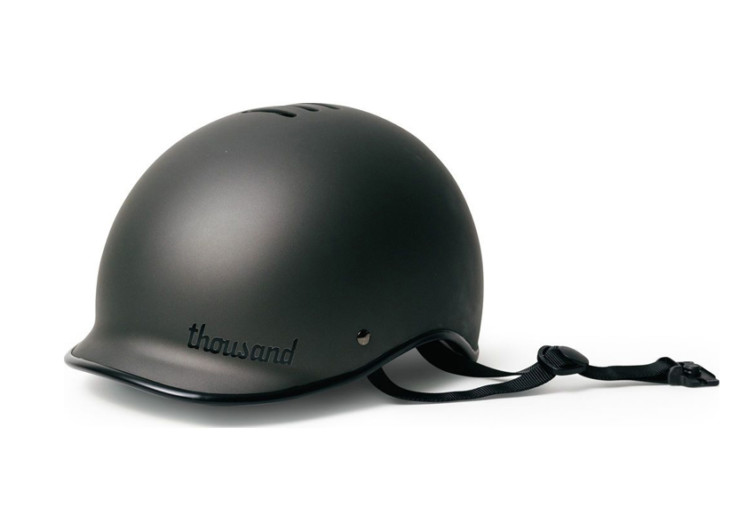 Thousand Heritage Collection Stealth Black
Serious bikers know that one of the most important ways to dress the part is to have a really cool-looking helmet that not only speaks of elegance but is also fully capable of giving the head the protection it needs. And if one gets nostalgic about things from the middle of the 20th century, then you'd definitely pick the Heritage.
The Heritage Bike Helmet's minimalist design is highly characteristic of the philosophy of a bygone era. While it may have a very simple design, no one can question its ability to provide comfort and protection for the head that's ideal for making one's way through the crazy jungles of the city. Its rounded shell gives it exceptional protection in crashes, although no one would definitely want to be in that situation.
What sets the Heritage from other bike helmets is its Poplock security feature, allowing you to easily and securely leave your helmet on your bike without ever fearing it would be gone by the time you return. At any rate, you'd still be able to use Thousand's Helmet Thief Guarantee. Within the Heritage just behind its logo is a hidden channel which you can use to embed your chain lock or U-lock through. Bike helmet thieves won't really have an easy time getting your helmet without destroying it.
Most bike helmets come with chin straps that have to be fastened with a buckle and clasp mechanism. Unfortunately, some of us would require two hands to get it undone, although some can do it magically with one hand. The Heritage comes with a magnetic buckle that simplifies the way you secure the straps under your chin. It's also a great way to stay pinch-free so you'll still enjoy the full functionality of your fingers.
Integrated into the shell of the Heritage are seven air vents that work well with three cooling channels to keep your head cool while navigating the crazy traffic gridlock that can surely cause flare-ups in tempers. At least, you can always feel the air rushing on the top of your head.
The Heritage turns a cool vintage into a modern work of art.
CHECK PRICE ON EXPLORETHOUSAND.COM