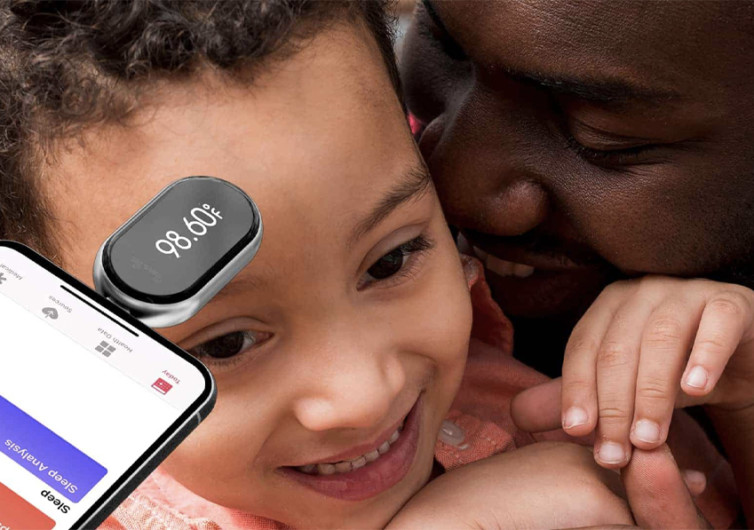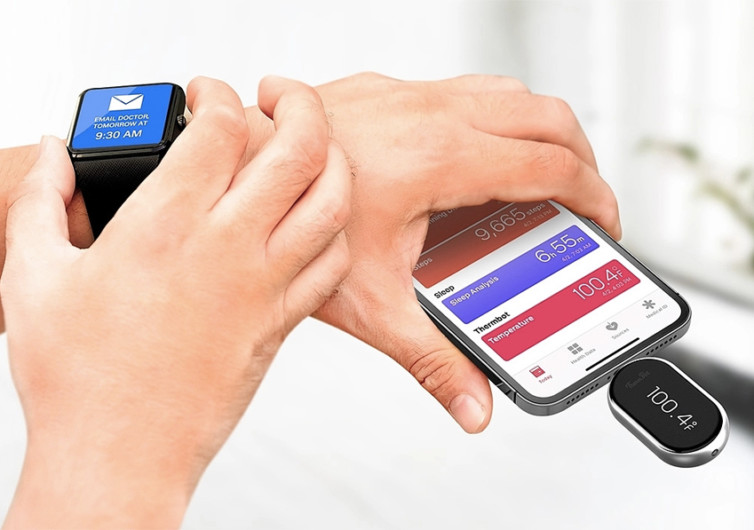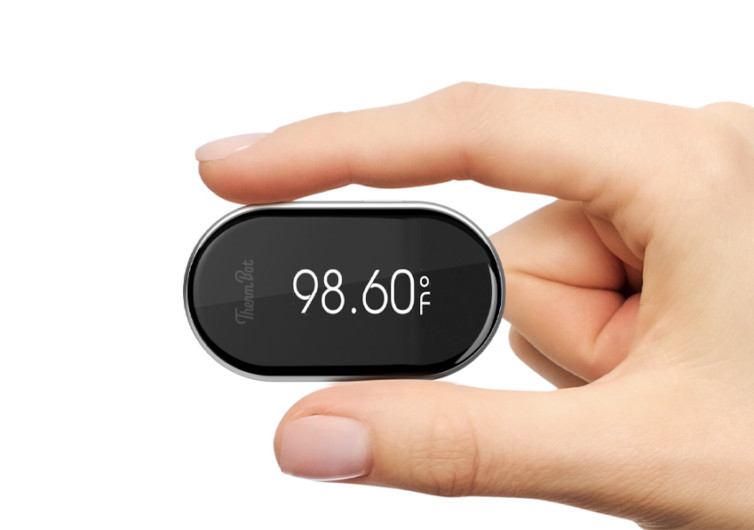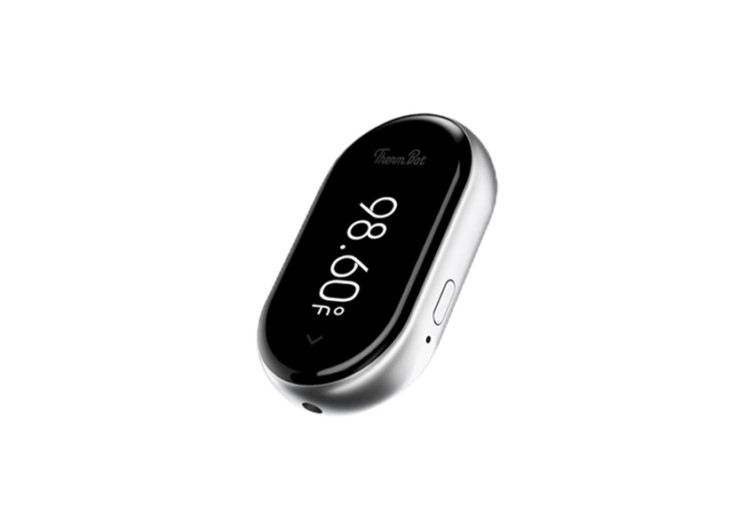 GearHungry may earn a small commission from affiliate links in this article.
Learn more
ThermBot – Temperature Checks Made Simple
In a pandemic-rattled world, we're all more conscious of how we're feeling and how others are feeling. A fever is a strong indicator that a person is not feeling well and a signal your body is fighting something, and it's time to rest. Thermometers are often clunky; the point-and-shoot style is notoriously inaccurate and looks like a laser gun. Most home thermometers need to go under a tongue or armpit, and the former is less than comfortable.
What if taking your temperature could be easier? What if it were contactless? The ThermBot thermometer is a new, battery-free, technology-driven, contactless forehead thermometer that makes checking someone's temperature, or your own, easier than ever.
How It Works
ThermBot is a tiny device, and we mean tiny. About the size of your thumb, the ThermBot weighs less than an ounce and measures just 2.23 inches by 1.26 inches by 0.45 inches. To use this little dude, slide out the USB-C connector and plug it into your tablet, phone, or power bank. It draws power from your device and should be placed within 2 inches of a person's forehead to take their temperature. Press the button on the side, and the LCD screen will read out the temperature with a beep. And in case your tablet or phone does not use a USB-C connector, two adapters come included with the ThermBot: USB-C to USB and USB-C to Lightning for Apple devices. Easy to store, easy to use. This device is also whisper-quiet, so you can easily take the temperature of a sleeping patient or infant without waking them and have a clear visual of their temperature for tracking. The ThermBot is more sanitary than other thermometer options because it doesn't require contact, and there will never be a need to fiddle with batteries; that's a huge perk if you ask us.
How to Bring This Device Home
If you're excited about bringing ThermBot to your home or business, the campaign is currently live on Kickstarter. You can purchase your ThermBot at the early bird rate of $89 for ThermBot plus the two adapters — quite a steal for something so high-tech. If you rarely have a smartphone in-hand, this thermometer might not be ideal as it does require additional devices to get it up and running and may not be immediately ready for use the second you need it. If you've always got your smartphone in hand, this shouldn't be an issue for you, and ThermBot will be a helpful tool for your family.
CHECK PRICE ON THERMBOT.AI