GearHungry may earn a small commission from affiliate links in this article.
Learn more
Tips For The Best Daily Skincare Routine
Skin is the largest organ in the human body, covering an area of about twenty square feet. It's also one of the most important organs in humans. Some of its roles include protection against germs and toxins, temperature regulation, and so on. The skin also has an esthetic role – beautiful skin helps us get noticed.
In order to stay nice and healthy, the skin needs your help. The solution is pretty simple – a proper skincare. This is something you need to make your routine. And if you think it's vain or perhaps not a macho thing to do, you need to think twice. Millions of men around the world are taking proper care of their skin on a regular basis, including probably your sports idols, music stars, etc.
So, why you think they're doing it? The answer is that it really works. Not only will it make your skin look good, but it will also leave a positive impact on your mood and even help your overall health. Just think of a morning routine in which you're using a refreshing mint-based face wash. It's guaranteed to make you feel awake, while also cleansing the clogged pores.
Speaking of facial cleansers for men, we already have a whole separate section just for them – it's how much they're important!
Men's Face Care
The fact is that most skin problems men have come as a result of improper skincare. For example, if you haven't been cleansing your face on a regular basis, the chance is that you have problems with blackheads, acne, and so on.
The good news is that it's never too late to start taking a good care of your skin. Furthermore, it's also pretty easy to do a face cleanse. All you need is to get a good face wash for men.
Face Wash for Men
Washing your face in the morning is a great way to start off your day. Not only will this help you get rid of the impurities such as dead skin, dirt, and sebum, but it will also help you wake yourself up.
All you got to do is splash water all over your face, apply a bit of men's face wash and rub it in. A good idea is to wash your face with warm water, before applying the face wash. This is because warm water will open up your pores, which will then get cleaned by the face wash.
And to wash it off, our advice is to use cold water. Again, it's got to do with your pores – cold water is going to shrink them, thus preventing dirt and other bad things from getting in and clogging them again.
The biggest question here is how often you should wash your face. Well, it all depends on how good the face was feels on your skin; but generally speaking, we don't think you should do it more than 1-2 times a day. Otherwise, you might end up making your skin too dry.
Speaking of skin dryness, there's another cosmetic product that you need to use carefully. We're talking about exfoliators. You're advised to use exfoliators a few times a week, so that you would be able to exfoliate the skin, that is, get rid of dead skin cells, dirt, and other impurities.
Exfoliators and face scrubs are much better at cleansing your skin than regular face wash products, but it comes at a price. These products can cause severe skin dryness if you use them too often. But, even if your skin gets dried out, there is an easy solution – using a moisturizer.
Face Cream for Men
You need to moisturize your skin not just in order to prevent dryness but also to feed the skin cells with the nutrients they need. Your skin will be grateful for this and will stay healthy for a long time. Moisturized skin doesn't get too wrinkly nor do its cells secrete too much oil.
But, if you already have some wrinkles around your eyes or on your forehead, there are certain anti-aging products that will help tighten your skin. Actually, there are some eye creams for men, which are designed to prevent wrinkles by supplying the skin cells with the vitamins, minerals, and coenzymes that they need.
Another thing to pay attention to is whether the face creams comes with a SPF (sun protection factor). If it does, it's definitely a bonus as SPF will protect your face skin from dangerous UV rays. Speaking too much time in the sun (by "too much" we mean more than half an hour) can cause all kinds of negative effects on your skin, so it's best to keep it protected at all times. After all, you're not losing anything by applying a good men's face cream – they're not even too expensive these days.
Shaving
For most men, shaving is an errand they need to deal at least a few times each week. Unfortunately, for some men, shaving is a very unpleasant thing. If your skin is gentle, the chance is that you will suffer razor burns, in-grown hairs, and other problems. The intensity of these problems goes double for those who aren't using the right shaving gear.
If you are one of those guys who find shaving painful, the solution is to invest a bit in the shaving equipment and cosmetics. This investment is guaranteed to pay off, not just by making shaving easier for you, but also because those things have a potential to improve the health of your skin. So, what are the shaving essentials we're talking about? Here are some of them: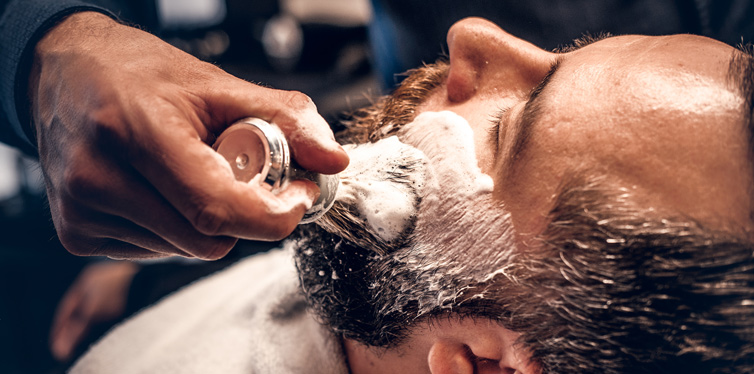 Dealing with Imperfections
Even if you've been taking a good care of your skin, it doesn't mean that some kinds of imperfections won't appear. In many cases, you're not the one to blame. Skin imperfections can happen due to various reasons that are basically out of your reach.
For example, you might end up with acne as a result of hormone imbalance. Or, maybe you got freckles after spending too much time in the sun. The good news is that almost all kinds of skin imperfections can be dealt with easily.
Blackheads
Blackheads are a type of skin imperfection that almost every man has. They usually appear around the nose and on the forehead. It's because these parts of your face are those where most sebum is secreted.
The solution to getting rid of the blackheads lies in understanding how they happen. Basically, a blackhead is a pore clogged with dead skin cells, oil, or dirt. The only way to get rid of them is to unclog those pores.
To do that, you can use exfoliating creams or facial masks, but don't get disappointed if you don't see impressive results right away. It took years for blackheads to develop, so you won't be able to get rid of with a single treatment.
And if you can't solve this problem by using regular cosmetic products, there are many DIY solutions that people swear by. One of them is using a toothpaste/baking soda on the affected part of the skin. You need to rub it in using a cloth, or even better, using a toothbrush. Unfortunately, this can cause you pain and make you feel uncomfortable for a few days, but the efficiency of this treatment is proven.
Wrinkles
Wrinkles come with age; you can't do anything about that. Or, can you? Well, you can slow down the aging process by using proper cosmetics. For example, retinoids (Vitamin A derivates) have been proven as an efficient weapon for fighting wrinkles.
Apart from being able to make your skin look youthful again, products containing these substances can also help you deal with other imperfections. For example, they can exfoliate the skin and clean clogged pores, thus helping you solve the problem with blackheads.
Freckles
If you want to hide freckles or blemishes, the thing you need is a concealer. This is a make-up product created to give your skin an even finish, thus hiding all the imperfections. Unfortunately, using a concealer does come with a few downsides. First of all, it's not easy to find the right tone that will match your skin. Another problem is that some concealers might clog your pores, thus causing your problems in the long run.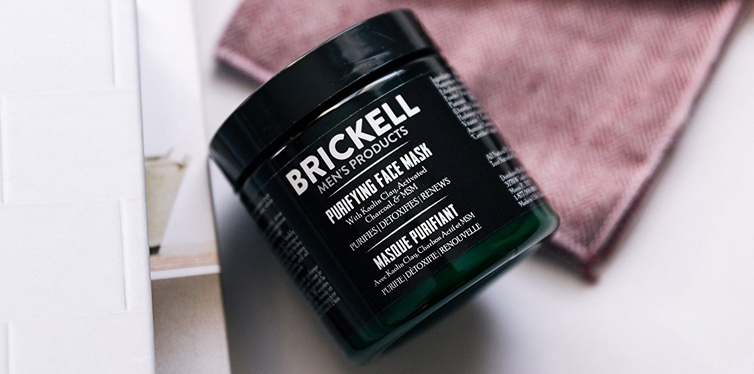 Men's Body Care
It's not enough to simply take care of your facial skin; you need to ensure your entire body gets the treatment it deserves. Here are some products you need to get.
Washing Shampoo
It's true that many cosmetics brands have washing gels specially designed for men, but we don't think you should focus only on those. The thing is that men's washing gels are almost always much harsher on the skin, making it feel dry.
The solution is to stay away from those and go with those that will make your skin seem smooth and moist after each shower. And if you're worried that you will smell feminine, simply pick some neutral smell. Coconut, for example, seems like a very good choice.
Men's Body Lotion
Even if you're using a body wash that's not too harsh on the skin, it doesn't mean that you won't benefit from using a body lotion. After all, your skin is always in need of nutrients that this kind of product can provide.
Unfortunately, if you got lots of hair all over your body, which is what most men do, rubbing the body lotion in probably won't be that easy. The hair will soak up all the lotion. So, how can you deal with this issue? Well, maybe the solution is to get rid of the body hair.
Hair Trimmer vs. Hair-Removal Cream
These days, many men like to get rid of their body hair completely. This is something that comes with plenty of perks. Hair is where all kinds of smells end up stuck if you miss to shower after a workout, so removing it would add to your overall hygiene. Furthermore, with hair on your stomach, those 6-packs you've been working on hard can't even be seen.
The problem is that getting rid of the body hair can be a quite annoying process. First of all, if you're using a hair trimmer, you will have to put on a lot of effort to reach all the parts you want to shave. Not to mention that there's the risk of cutting yourself, especially when you're dealing with the groin region.
So, what's the solution? Well, if you want to get rid of those nasty hairs, a much better solution is to use hair-removal cream. Basically, all you got to do is spread the cream over the parts of the body where there's unwanted hair, leave it there for a couple of minutes, and scrape it off.
What to Eat to Improve Skin Health?
Putting lotions and creams on your skin simply isn't enough to ensure its beauty. You need to nourish it both from outside and inside. Actually, a proper skincare is something that starts with a proper nutrition.
Obviously, you skin doesn't care much about how many calories you're taking every day. What your skin needs is a balanced intake of vitamins, minerals, healthy oils, and other nutrients. So, how are you supposed to provide your skin with all it needs? Here are some tips.
Eat Your Five-a-Day
The nutrients that your skin needs the most include vitamin C, vitamin E, zinc, and beta-carotene. All of these things are to be found in fruits and veggies you probably have in your fridge. So, make sure to eat your five-a-day and you will help your skin remain healthy and beautiful.
And if you're not sure which fruits and vegetables should you focus on; here are a couple of suggestions:
Avocados
Walnuts
Carrots
Sweet potatoes
Lemon
Oranges
Broccoli
Tomatoes
Bell peppers
Never Say No to Antioxidants
Basically, antioxidants are great for everything. They battle cancer, improve your coronary health, and even make your skin look nice. Obviously, those things seem like enough reasons for you to add a lot of oxidant-rich foods to your diet.
But, there's another reason – these foods are pretty tasty. You will be glad to hear that chocolate is packed with antioxidants, as well as all kinds of berries and nuts.
Healthy Fats
Eating lots of fat will make your skin greasy? Not true. In fact, it's just the opposite, assuming that we're talking about healthy fats, such as those found in olive oil, fatty fish, avocado, chia, and so on. These healthy fatty acids actually have a very good impact on your skin.
Water
Sometimes the reason why men have skin problems is that they're not drinking enough water. And if you're not hydrated properly, your skin suffers. Luckily, the problem can be solved easily. You can stay hydrated by drinking enough water, but also eating water-rich fruits and vegetables (like watermelons for example). How much water you should drink per day is still the subject of debate among scientists, but the rule of thumb is to drink a glass each time you feel slightly thirsty.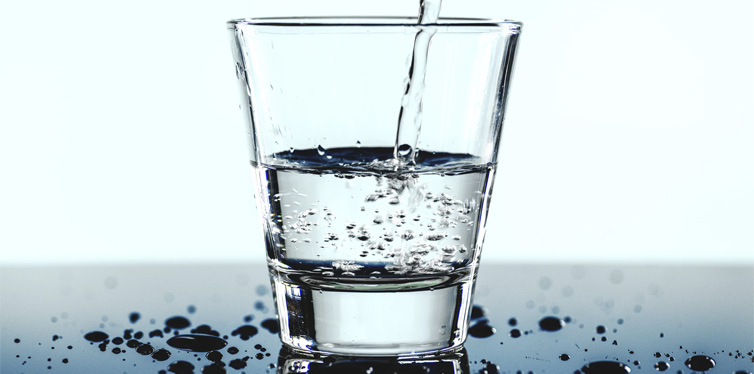 Final Piece of Advice
Unfortunately, for some men, establishing a proper skincare routine might not bring any great results. If you're one of the guys with sensitive skin, you need to be extra careful as some of the skincare products can cause even bigger problems. For example, if you're using an oil-based face cream, it can clog up your pores, causing a sort of outbreak of blackheads.
So, what are you supposed to do if you have sensitive skin? Well, the best advice we can give you is to consult a dermatologists. These guys will know to give you the right recommendations about what kinds of cosmetics you ought to use to keep your skin healthy, beautiful, and irritations-free.