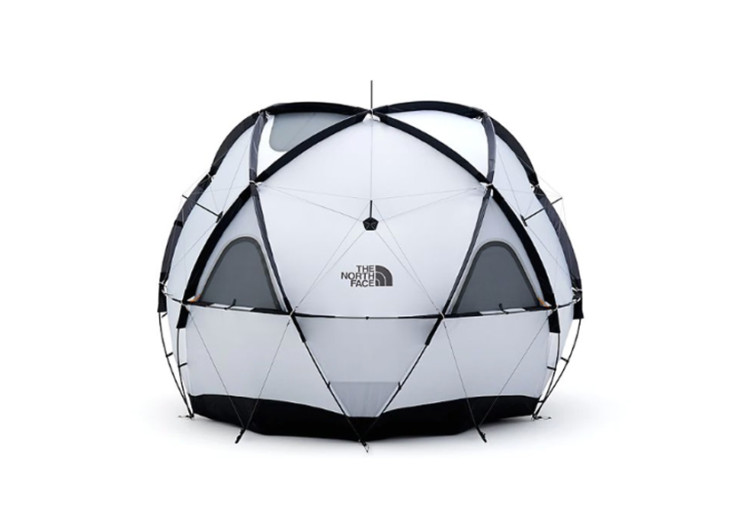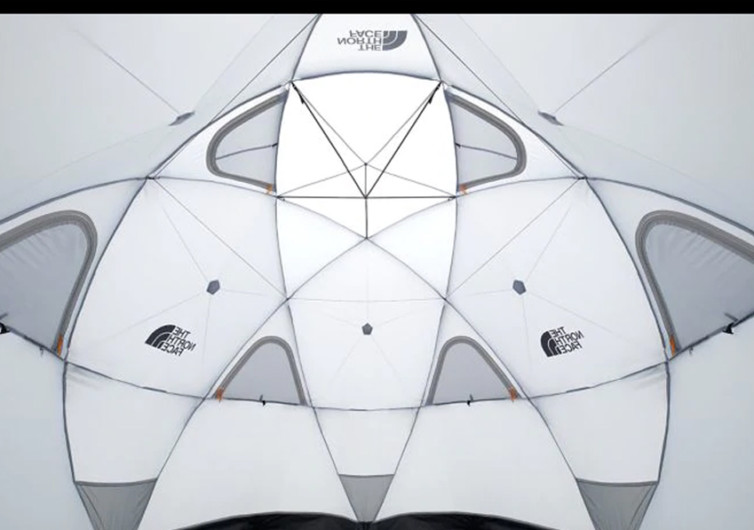 GearHungry may earn a small commission from affiliate links in this article.
Learn more
The North Face Geodome 4 Tent
In 1975, Buckminster Fuller provided the design inspiration for The North Face to build the Geodome 4 Tent. For more than 4 decades, this geodesic tent has been the choice temporary shelter of expedition members.
Unlike the triangular shapes of traditional tents, the Geodome 4 comes in an almost spherical shape. This affords the tent ample interior space with 44.3 square feet of floor space. The tent also has a high vertical clearance, extending up to 82.6 inches at the tent's "equator". The Geodome 4 allows up to 4 individuals to move about without hitting the ceiling with their heads.
The floor of this The North Face tent comes with high water-resistant nonagon material. It's the same kind of technology that manufacturers use to build bathtubs. It also features 150D polyester with 0x10,000 mm polyurethane coating. This gives it a warmer and more comfortable surface to place sleeping bags on.
The outer shell is tough, capable of enduring 60-MPH winds. It boasts of 75D ripstop polyester that's lightweight to never weigh you down up the trail. The shell also features a flysheet that's made of 75-denier polyester taffeta and complete with 1,500-mm polyurethane coating. This tent will keep you protected, secure, and comfortable regardless of how rough the elements outside can be.
While the Geodome 4 only comes with a single door, it does provide 6 windows. Two of these are at the top of the tent to facilitate enhanced ventilation to its humongous interior space. There are also 5 windows on the sides of the geodesic tent. Each of these windows comes with mesh fabric to keep nasty bugs away while allowing cool air to enter.
The Geodome 4 Tent offers a unique way to "live" outdoors. It comes with a unique design and thoughtful construction that make conventional tents look like sissies.
CHECK PRICE ON thenorthface.com