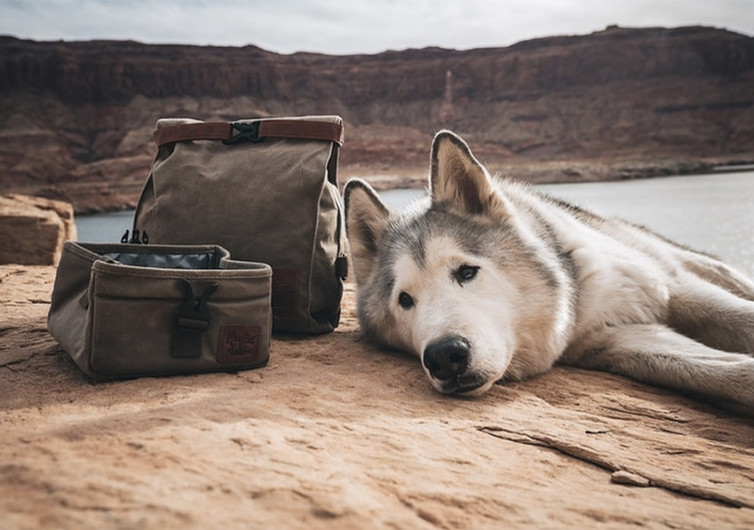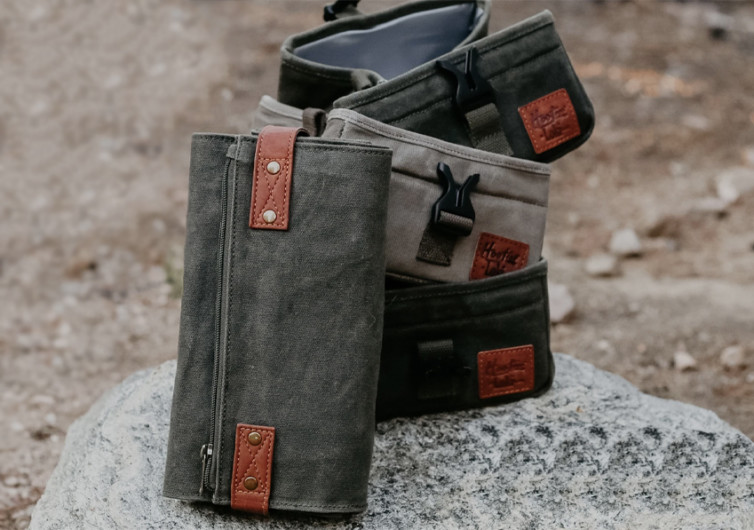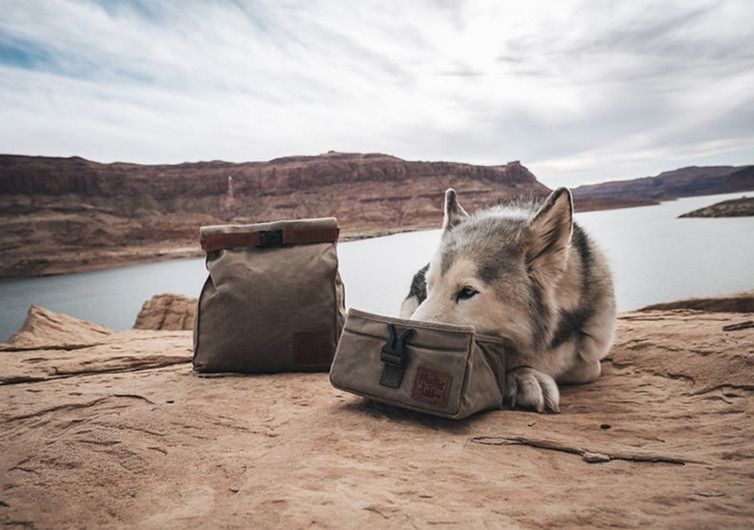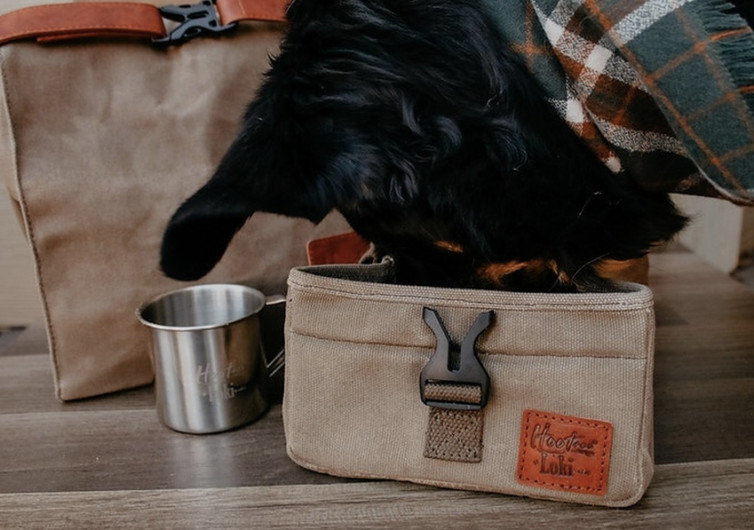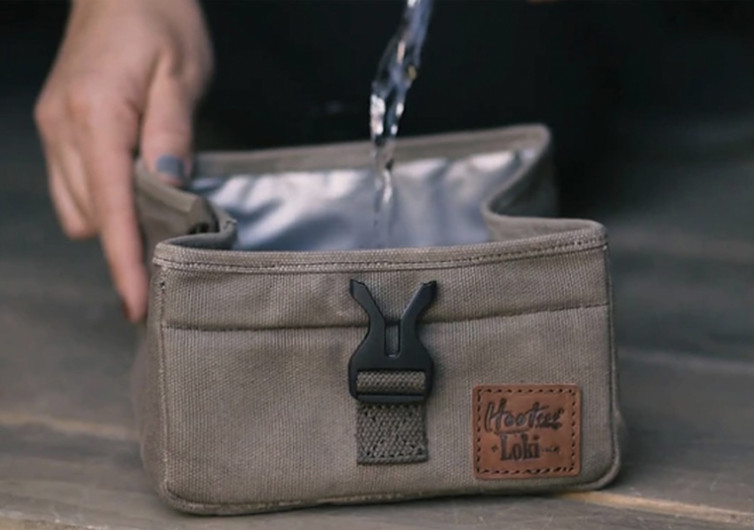 GearHungry may earn a small commission from affiliate links in this article.
Learn more
Kibble Bag and Collapsible Dog Bowl by Hoot + Co for Mischievous Mongrels
I've made the mistake of going camping with my dog's food in a ziplock bag. Not the most environmentally friendly solution, but hey, something's gotta give. Fast forward to us replenishing our supplies quickly at the closest Walmart; we left the pup sitting with his nose out the truck window watching us go. Fifteen minutes later, as we walk out, his nose is nowhere in sight. His nose was under the seat, buried in a week's supply of dog food — rookie mistake leaving the kibble bag in his vicinity. Caught in the act, our mischievous mongrel gave us a smirk as if to say, "you fools thought a plastic bag would stop me." I needed to change my game, stat. His nose is too good for his own good.
Hoot + Co + Loki the Wolfdog
Just a few weeks after our trip back into Walmart to grab a bag of dog food, Hoot + Co, a small business in Colorado, announced a Kickstarter for a reusable, on-the-go Kibble Bag and Collapsible Bowl in partnership with Loki the Wolfdog. A practical, durable, matching dog food bag and dog bowl for traveling and camping trips that folds down and stores easily. The set is available in either olive or khaki and features vegan leather Hoot + Co + Loki the Wolf Dog patches sewn on each exterior.
The Kibble Bag
The  Kibble Bag is a roll or fold-down design with a faux leather strap and YKK buckle and zipper to keep the dogs out and food fresh. The bag has a waxed canvas exterior with a BPA-free water-resistant interior lining with rivets for a durable finish.
The Kibble Bag holds up to 40 cups of food and comes with a 1-cup measuring cup. With one medium-sized pup, that should be more than enough food for 20 days of traveling solo or 10 days of partner traveling. It measures 10-inches wide, 16 inches tall, and 4.5 inches deep when full, and as your trip wanders on, the bag continues to pack down smaller and smaller.
The Collapsible Bowl
The Collapsible Bowl is of the same exterior canvas and interior lining as the Kibble Bag. On-the-go, the bowl collapses into itself and buckles with a YKK buckle and cotton canvas webbing. It measures 7 x 7 x 4 inches and has an 8-cup capacity, a perfect substitute for a food or water bowl. A collapsible dog bowl is an invaluable tool on day hikes; you can pack it down flat and stuff it next to your dog water bottle and dog treats.
Kickstart Into Next Spring
The project is in its initial Kickstarter phase, and if the campaign meets its backing goals, the Hoot + Co Kibble Bag and Collapsible Bowl should arrive at your door in February 2021. If you pledge $65,  you'll receive the Crest Package: your Kiibble Bag and Collapsible Bowl in a colorway of your choice.
Your Mischeivious Mongrel
The Hoot + Co + Loki the Wolfdog Kibble Bag and Collapsible Bowl is an answer to a problem that many of us, myself included, didn't know we had. It's a reusable and space-saving way to carry my dog's essentials through travels and camping trips.