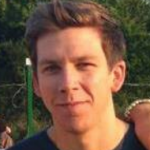 Pilot Watch
With aviation being one of the greatest feats of humankind, it stands to reason that the connection between watches and aviation should be just as synonymous with invention and technology. These watches have now been in existence for more than 100 years and pilot's watches could be argued as being the most historically rich of all watch types. Aviation watches aren't just decorative items but instead instrumental timepieces which have been carefully designed to meet the needs of pilots, while also being reliable in terms of functioning in adverse conditions.
Connections with Cartier
Pilot's watches, (an ideal pilot gift) once a crucial instrument in the cockpit, are now a popular style which are still relied upon for their expertly crafted design and functionality. The style came about thanks to Cartier, when aviation pioneer Alberto Santos-Dumont called upon Louis Cartier in 1904 to develop a wristwatch that would help him check the time while still being able to use both hands to fly the aircraft. Just two years later, he presented a pilot's watch which was named the Cartier Santos in recognition of its inventor.
This watch is not how we know pilot's watches to look today, however – it was more slender in size and had a stylised dial, looking more like a dress watch than the current look of pilot's watches. But the innovative idea of transforming a pocket watch into something more practical for a pilot stuck around and became a marketable product.
Establishing the style
Shortly after Cartier's success with producing a wristwatch for Santos-Dumon, Zenith was recognised as also producing pilot's watches. In 1909 when Louis Bleriot became the first man to fly across the English Channel, he made the watch famous by stating that he couldn't "recommend it too highly to people who are looking for precision". The publicity helped to market the brand into the pilot watch industry and they went on to produce cockpit instruments, such as stopwatches and altimeters. Zenith have maintained their connection to aviation even to this day, creating historically-influenced pilot's watches and new models for aviation purposes.
As pilot's watches started to grow in popularity, it wasn't long before other brands jumped on the trend and began to create their own aviation styles. One reason for this rise in popularity was the two World Wars which were fought significantly in the air, so more and more pilots needed the practicality of an aviation watch. It was during this stage that the watches became more similar in style to how we know them today – larger in diameter with clear and legible dials to make them easy to read. They had high shock resistance as well, for the best functionality possible in adverse conditions, as well as longer straps so they could be worn over the pilot's jacket.
Longines and Lindbergh
When Charles Lindbergh travelled 33 hours and 30 minutes over the Atlantic in the Spirit of St. Louis, he times his solo flight using Longines which was the official timekeeper of the Olympics at the time. His famous journey inspired him to work with Longines to create a more precise pilot's watch which was based on the previously used Weems watches. This style – the Longines Lindbergh Hour Angle Watch – was released in 1931 and is regarded as being one of the key moments in the history of pilot's watches. It has a very distinctive style, with a 47.5mm steel case, a round vintage crown, and an unusual bezel and dial – a watch certain to draw attention and interest.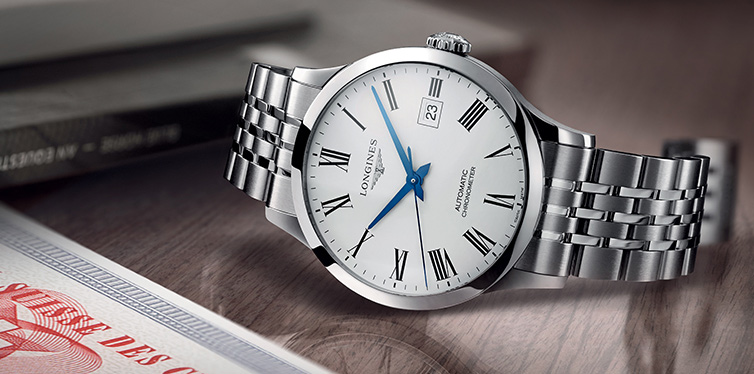 Modern Breitlings detail the connection to aviation, with the logo referencing the history between them to the sea and skies. After World War I, Leon Breitling's son took over the company and focused on bringing Breitling watches into the aviation industry. One of the first contracts secured in this industry was the British Air Ministry, who valued the timing and conversion rules available which made it easier for pilots to calculate flight speed, fuel and distance travelled. To enhance this even further, Breitling introduced the slide rule bezel which is what made their designs so recognisable. After the 1950s, civil aviation started to increase and iconic watches such as the Breitling Navitimer hit the market – a style worn on the Mercury Atlas 7 mission in space. It was at this stage of aviation watchmaking that the style morphed into a more military appearance with features such as the slide rule and GMT functionality, and tool watches became increasingly popular.
Rolex and Pan American Airway
Following the success of Breitling, in 1954, Rolex collaborated with Pan American Airways to create the GMT-Master model – a hugely successful style that is considered to be one of the influencers in pilot watch history. It was an instant success and was designed to meet the needs of intercontinental airline pilots who were travelling across time zones. It features a 24-hour display with a 12-hour hand so that crews can set the watch to GMT or other time zones, while the bezel can be rotated to correct the offset of a second time zone.
Much like the Navitimer, it continues to be a popular style to this day with pilots and watch enthusiasts alike. Over the years, the GMT-Master has transformed into the GMT-Master II but still houses the same famous two-tone bezel of the original creation, which can be purchased in a selection of colour combinations. The style hasn't changed much over the years, with the exception of a few aesthetic differences and serves as a great daily wristwatch.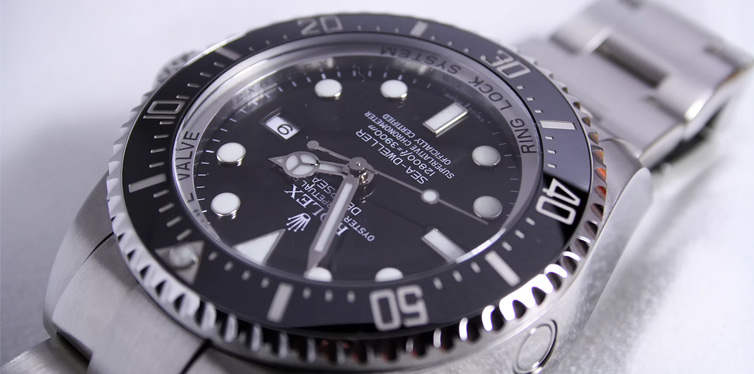 Each of these moments in history has helped the style of this popular watch to evolve and help us to channel history. From the very first pilot's watch to modern styles we know and love today, aviation timepieces have carried a rich history with them and evolved to be effortlessly stylish and functional. Instead of just being ornaments to adorn an outfit, they're complex and practical tools that have purpose that still have plenty of timeless charm.