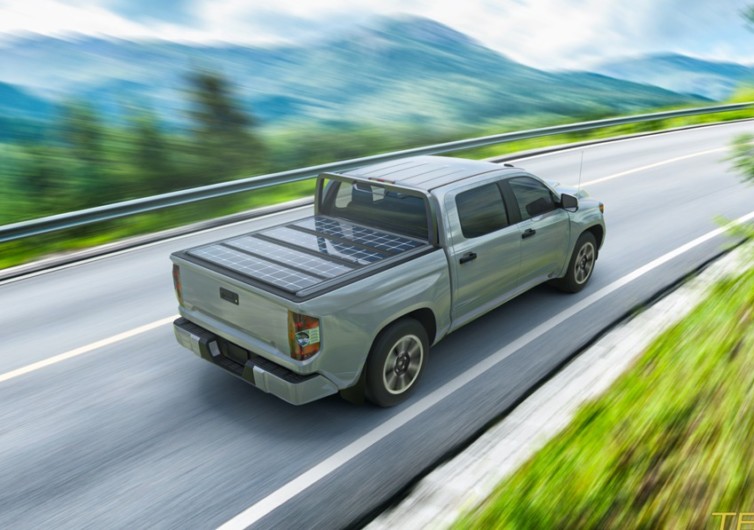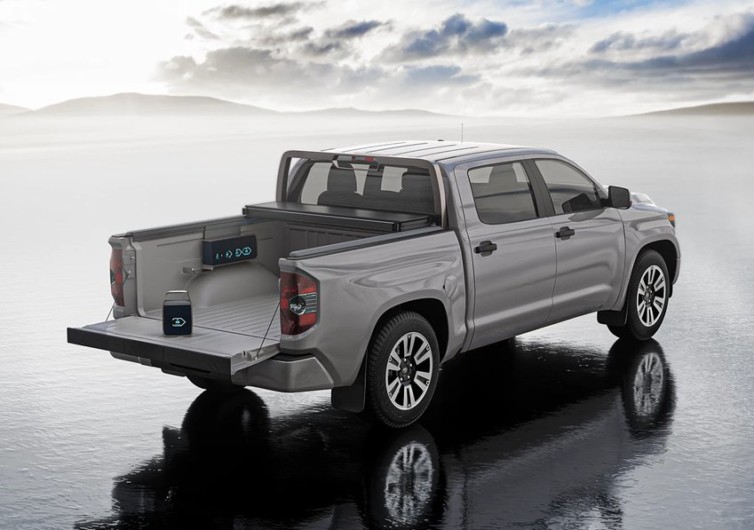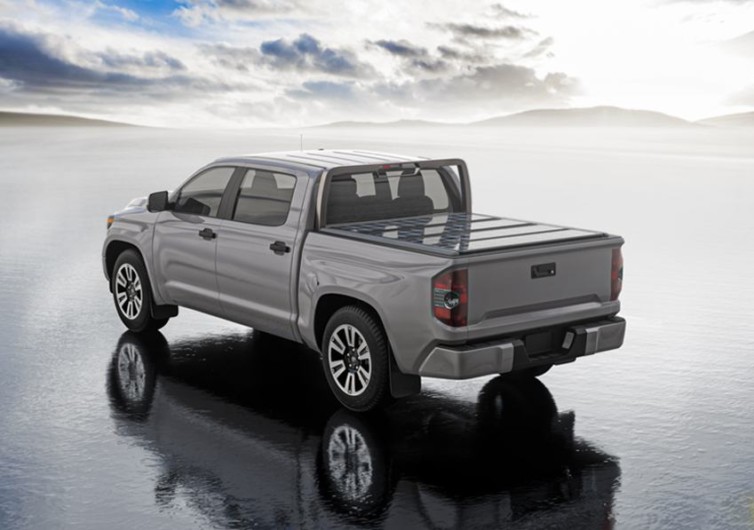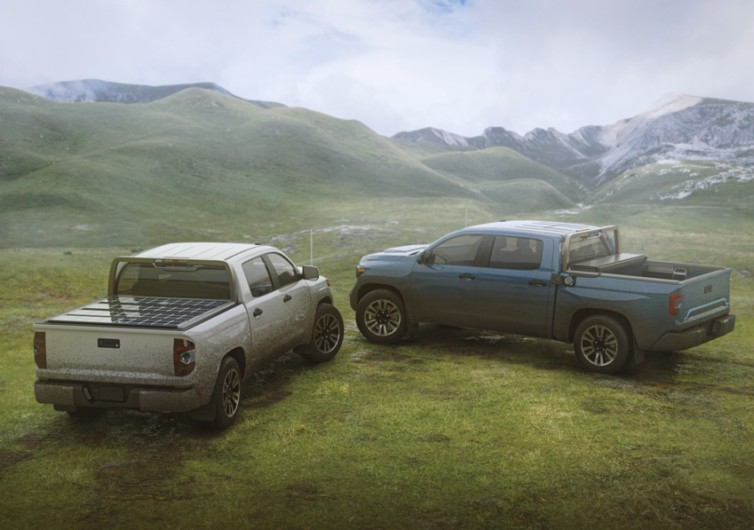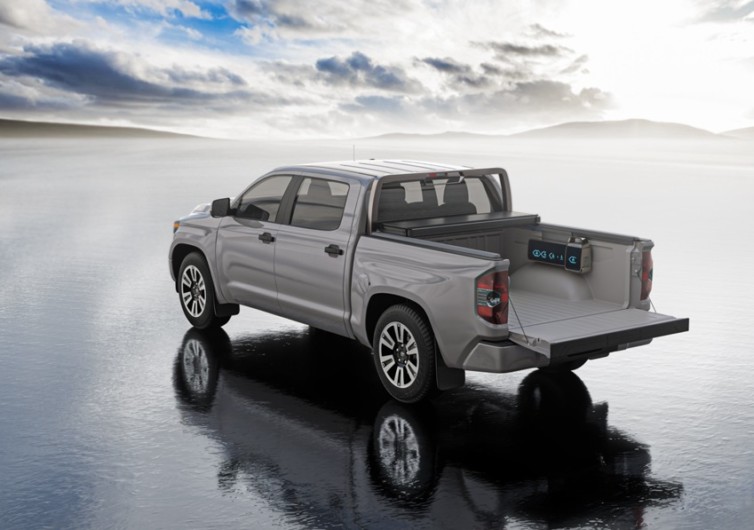 GearHungry may earn a small commission from affiliate links in this article.
Learn more
TerraVis™ Cover – Power-Packed Solar Truck Bed Cover
A tonneau (or truck bed cover) is always a worthwhile investment for a truck owner. It's a great choice for truck owners who live in snowy or rainy climates. You already spend enough of your time shoveling snow — why shovel out your truck bed when you could keep snow out of it in the first place? If you are transporting things you don't want to get wet, like luggage or other sensitive cargo, it's an unbeatable tool. A locking tonneau is a fantastic way to keep your tools safe from opportunistic thieves. And now, with a new solar truck bed cover by Worksport, your tonneau can house even greater potential.
So, how much more could your truck bed cover could do for you? What if instead of just preventing precipitation from ruining your cargo or keeping that cargo safe, it could generate useful power for your job site, film set, campsite, or search and rescue effort? What if it could alleviate the range anxiety that comes with your all-electric truck? That's the premise behind TerraVis™ — a rugged tonneau with solar panels and portable battery storage for a range of opportunistic needs.
Say Goodbye to Range Anxiety
The TerraVis™ isn't in production yet (Worksport is still seeking investors), but we believe that once it's on the market, it will be a game-changer for internal combustion, hybrid, and all-electric truck users alike. Worksport plans to offer the TerraVis™ solar truck bed cover as a tier-one package option direct from upcoming North American all-electric truck manufacturers like Vivian, Workhorse, Atlis, Bollinger, Telsa, Hercules, GM, and Ford.
Once it's on the back of your truck, the TerraVis™ will add a meaningful amount of power and range to your vehicle — good news for overlanding enthusiasts who've been hesitant to adopt all-electric vehicles.
A Handy Addition

Solar Truck Bed Cover
The TerraVis™ will also be available as an after-market addition to most internal combustion trucks in North America. Once installed, the LiFeP04 and lithium-ion battery banks will store up to 2 kilowatts of DC power. The batteries will rest on a modular power rail mounted to the inside of the truck bed and will feature a breakaway battery bank that you can take with you for your mobile power needs. This portable battery bank will store 1 kilowatt of DC power and can fast-charge from the mounted battery banks in 15 to 30 minutes.
The modular nature of the power rail means the TerraVis™  will have scalable cost — you can start out with only a few battery banks and add more as your needs and cash increase.
Seeking Investors
Worksport is seeking investors for this project and will begin production within 12 to 24 months after securing funding. They sport a proven record of durable, reliable truck beds, so if you have cash to spare and are looking to get involved with a cool project, the TerraVis™ solar truck bed cover might be the investment you've been cruising for.