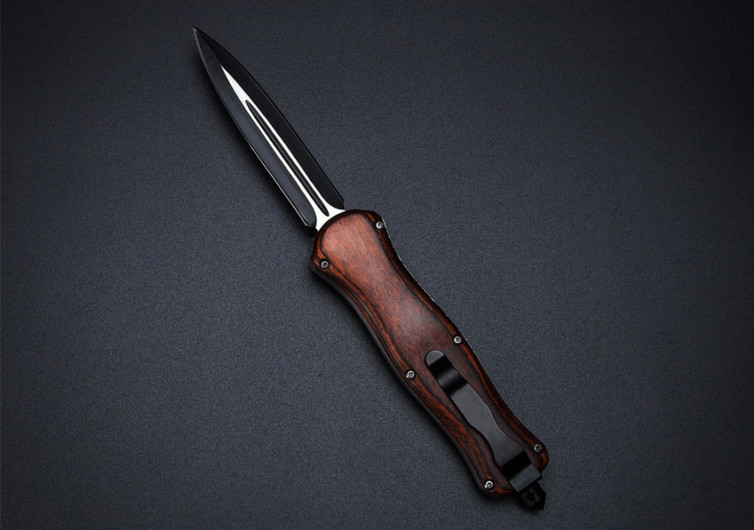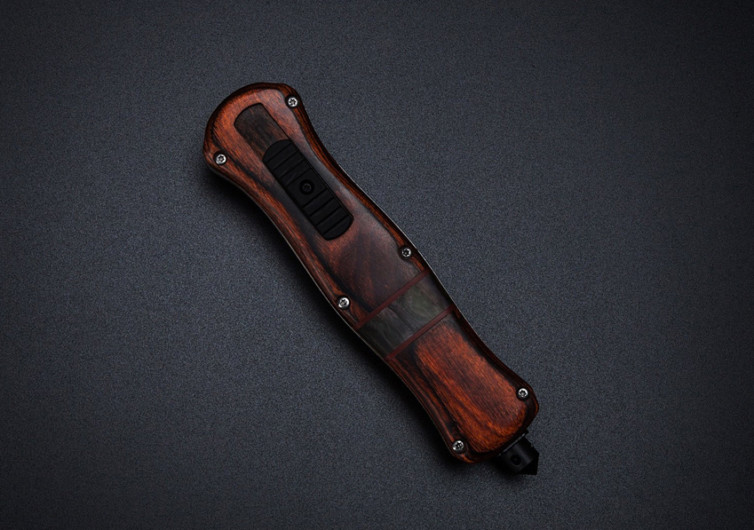 GearHungry may earn a small commission from affiliate links in this article.
Learn more
Tekto Gear Amber
Automatic knives have been around since the turn of the 20th century. Coming in various designs and preferred because of their ease of carrying, concealment, and deployment, these knives have been the go-to of violent gang members of the past. They are still very famous today, not necessarily for violent purposes, but rather to increase one's collection of razor-sharp bladed weapons. Of course, if it comes down to it, it can also be used for its primary purpose.
But the Tekto Gear Amber is not really intended to be thrust against flesh. With a very elegant and sexy handle providing the base for its 3.8-inch chrome steel blade, it is more like a talking point, a conversation opener if you will. The Amber comes with a strikingly sleek double-edged design, reminiscent of the broadswords of medieval Europe, although it is highly unlikely that one is fully able to make a dent in one's armor. The chrome steel blade is menacing to look at yet it possesses a charm that can truly melt one's inhibitions about bladed weapons.
The handle comes in luxurious wood, allowing the grains to fully pop out. Holding the Amber is like holding a Japanese katana, stable and firm yet has all the intricacies of an equally functional, top-end chef's knife. One can spend hours being mesmerized by the elegant lines of the handle or even the glint on the double-edged mini sword when fully deployed. And when it comes to deploying the blade, it cannot get easier than with a simple press of a switch.
Easily concealed in one's pocket, the Tekto Gear Amber is the perfect everyday carry. It's sharp enough to cut through almost anything, although with its elegance and styling it is doubtful if it will ever see action other than being the centerpiece of attraction.
CHECK PRICE ON TEKTOGEAR.COM