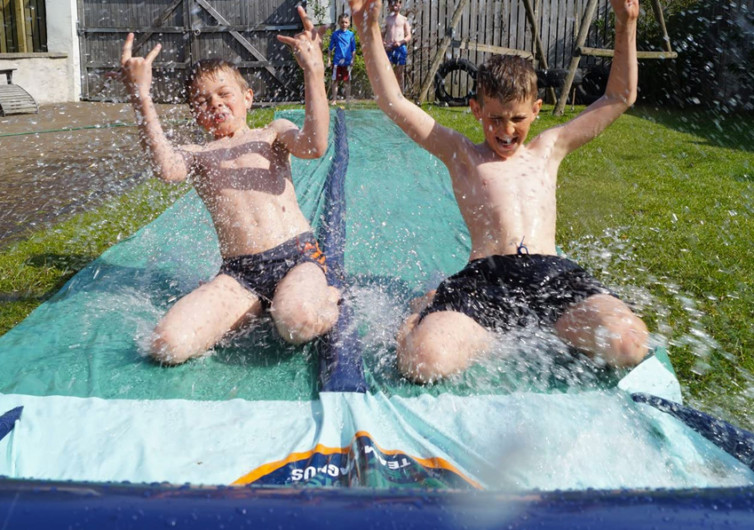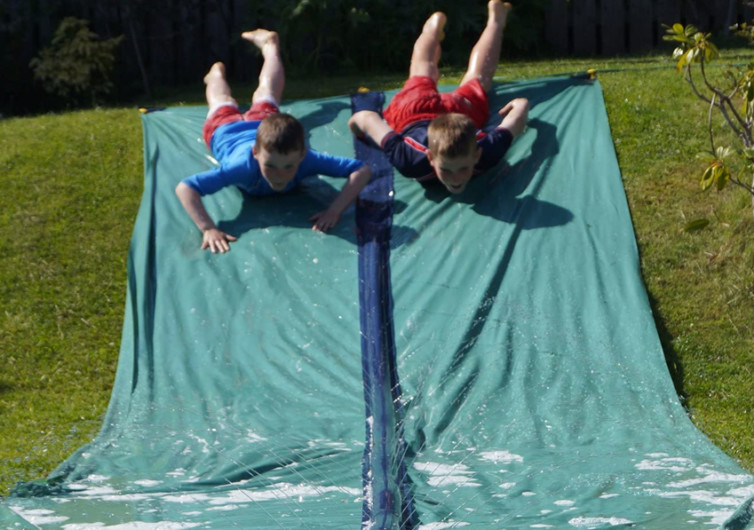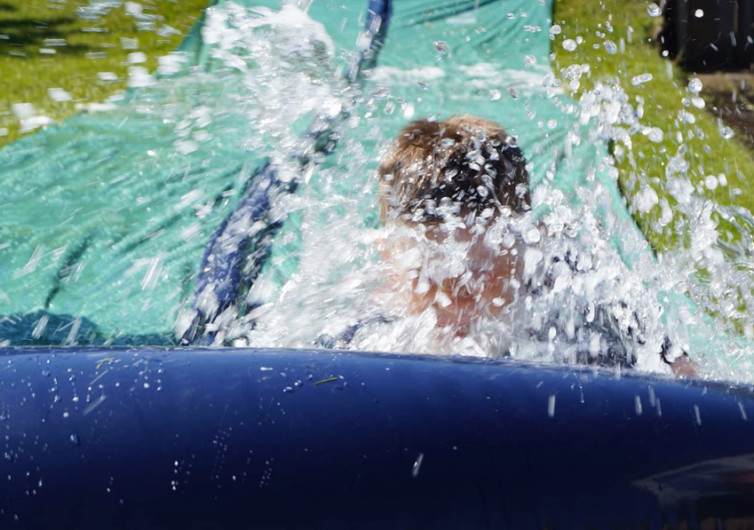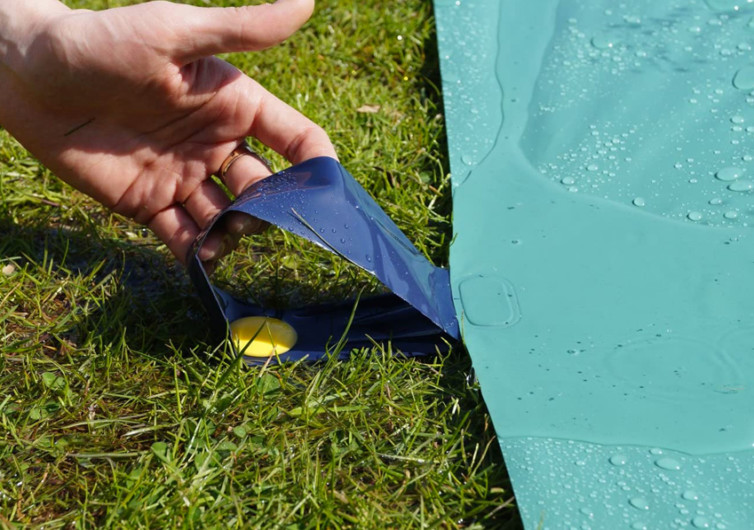 GearHungry may earn a small commission from affiliate links in this article.
Learn more
TEAM MAGNUS Slip and Slide XL
Summer days should be made more fun for the kids, even at home. Having durable inflatables like above ground swimming pools is a great way to spice up weekends at home. Team Magnus Slip and Slide XL is a portable water slide, both safe and entertaining for the youngsters.
Product Features
The material is a heavy-duty PVC (0.22 mm), which is 38% thicker and heavier than competitors. The slide itself measures 31 feet long and over 5 feet wide with dual lanes for racing. It has an inflatable crash pad at the bottom of the slide as a safety measure.
Benefits
Installation is easy. Inflate the crash pad with either an electric or a manual air pump. The other parts only take a few minutes to assemble. It has an adapter that connects easily to the male and female garden hose ends.
It has a built-in sprinkler system and water blast zone that allows kids to create extra excitement and entertain them for hours in the summer heat.
The high-quality PVC used for the slide lasts longer, so this means you can pass the slide on to the next generation or gift it to someone else. The package comes with a waterproof duct tape that is useful for repairs.
Disadvantages
The slides are long enough to fit two kids, aged 5 to 12, at a time. If you're planning for a bigger group, you may need to watch over the kids' activity to avoid overcrowding and any unwanted incidences. Unfortunately, the brand states the slide isn't for adults.
If you don't mind putting in the minimal time and effort to set up the slide, then the Team Magnus Slip and Slide XL is an excellent partner to turn summer home life more engaging. And when the temperatures drop, you can dismantle it and store it away for the next season.