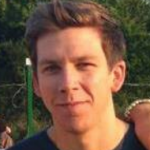 Support us! GearHungry may earn a small commission from affiliate links in this article.
Learn more
Things To Know Before Getting A Tattoo
For most of us, getting a tattoo is an expression of freedom and an extension of our personalities, it can also be a creative outlet. For the rest of the folk, well, they probably just like pretty pictures that come with pain (whatever floats your boat)! No matter your reasoning for getting inked, however, it's important that you consider a few factors before you permanently mark yourself with something that you might regret in the future.
If you spend all of your time thinking about the design you want and the pain you are going to endure, you're missing out on a few other very important key considerations that come with getting tattooed. This is where we would like to enlighten you and prepare you for "the big day".
Here's our list of 10 Important Things to Consider Before Getting A Tattoo: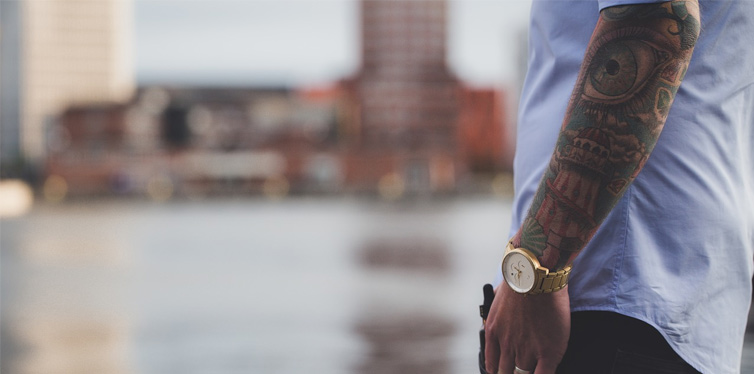 1. When Is It the Right Time to Get A Tattoo?
During our adolescent years, we tend to think that we are invincible and we resort to getting a tattoo either as a sign of rebellion or for the "cool" factor. But in our youth, we are in such a fragile and evolving state that the choices we make then, usually change very quickly over time. So, if you haven't hit your 20's just yet, you might want to stall getting that first-time tattoo, at least for a few years.
As adults, we generally have a better idea of who we are and what we like, instead of falling back on the current trends. By settling on a tattoo and a design that is unique to your personality and taste instead of what is in at the time, you are more likely to continue to enjoy it well into your old age, leaving no room for regret.
2. Can You Really Bear the Pain?
Are you all big talk or do you really have a good pain threshold? There's no denying that the pain of getting a tattoo is no joke – it really does hurt! The type and level of pain also depends on the size of the tattoo, whether it needs shading, and it also varies depending on thearea of your body you are getting it done on. If you're very sensitive, avoid choosing ribs, elbows, backs of knees, or groin areas, since these are the spots that will produce the most pain.
If you are unsure of how you will react to the needle or feel slightly intimidated by it, perhaps getting a tiny tat done on a more inconspicuous area is a good starting point? Ironically, once the pain is over, people often start to crave the feeling and this is sometimes the reason why many individuals just can't stop adding tattoos to their bodies – the pain becomes addictive!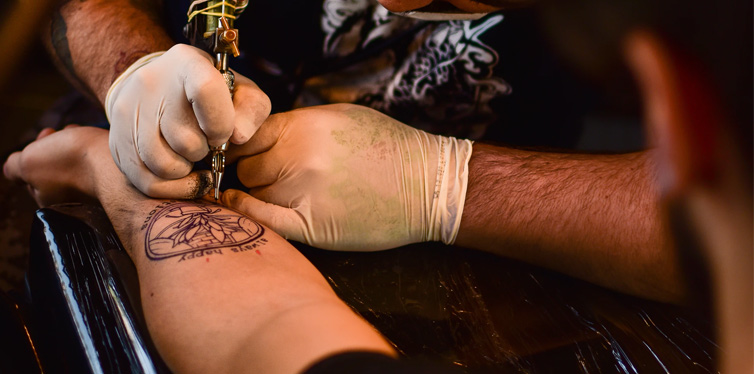 3. Consider the Ideal Tattoo Placement
If you are strongly thinking about getting a tattoo, then apart from the image you have in mind, you also need to choose a spot on your body that will work for you in both comfort and appearance. While the tattoo pain level often determines where your ink will appear, other considerations like; who do you want to see the tattoo and will the design compliment the part of your body that you have chosen should also be well thought out.
If you're a businessman, then face tats and full sleeves might not work for you and your other life ambitions. And if you are a school teacher, you might want to keep that little back butterfly hidden. When you decide to get yourself inked, think about the impression that you want people to have of you. This will help you determine whether you want your tattoo to remain discrete or open for complete admiration.
4. Size Does Matter
Sometimes, when people decided to get a tattoo, they take the leap with the mindset of "go big or go home". While this might get them attention for their rebellious nature, having a body covered in tattoos is quite the change to one's appearance. The bigger you want your tattoo to be, the more certain you need to be about the design and its permanency. A large tattoo can be overbearing but there are those who can pull it off.
For first time "tattooers" you might want to start with something a tad more moderate in size, preferably a design which you can easily add on to over time and as you get used to your body being splashed with images. And as for that tiny little initial you want on your ankle, please stop and think; is it really worth it?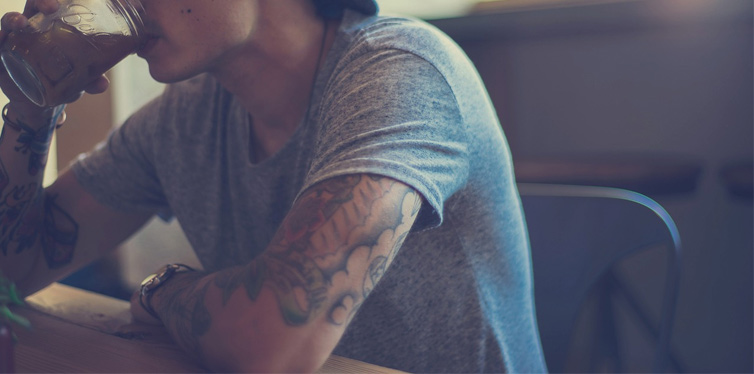 5. Consider Your Reasons for Getting A Tattoo
If you find yourself having daddy issues and think a tattoo will put your parents in their place, then permanently inking yourself should rather be put on the back burner. While modern technology can remove "permanent" ink, you will always be left with a slight mark on your skin (as well as a hefty laser treatment bill). When it comes to making the decision for getting a tattoo, it needs to be a wise one, preferably while you are sober!
If you want to get a tattoo because you think it's a beautiful form of art, because it will reflect a sentiment that's personal to you are because you like expressing yourself through creativity, then you will probably have sound reason for taking the leap. Peer pressure, rebellion and the inkling to do something "wild" are not good reasons to mark your skin.
6. What Is Your Budget Like?
You have made your final decision to get a tattoo but now your budget isn't working with you. This could be a problem. When we decide to get inked we tend to get slightly impatient and want the job done here and now! Because we don't always have the cash on hand for a good-sized and quality design, however, we sometimes resort to going to the neighborhood apprentice for a "badge" that will do until you can afford the big guns. And this is where things tend to go pear-shaped.
Your impatience is very likely to leave you with regret and a bad tat that's devoid of anything close to resembling awesome. If you are going to take any advice from us, this is the point that should sit well. Rather save until you have enough money to pay a reputable and experienced tattoo artist who will deliver the outcome you are hoping for and no less.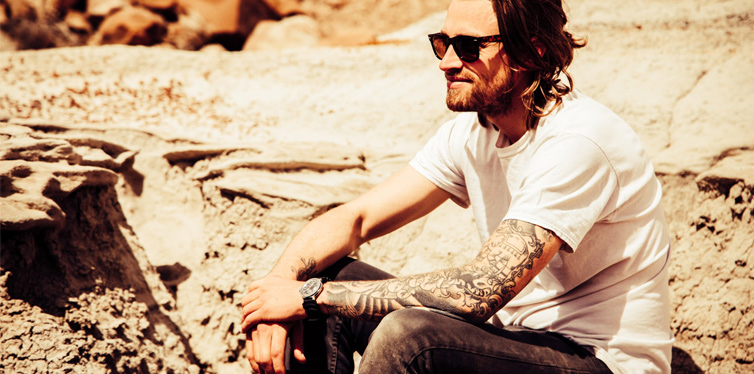 7. Make Sure You Choose the Right Tattoo Artist
While your best buddy might have equipped himself with the latest tattooing gear and is ready to try out his latest hobby, you have to stop and ask yourself "is this a good idea"? When it comes to your body you want someone qualified and highly experienced in the field of tattoo artistry. Not only because they will keep your health in mind and in check, but because they have more of a portfolio which will guarantee the standard of their work. That tribal design you had your heart set on could come out more like a child's scribble if you are not careful!
Thankfully, we have social media on our side and you can easily shop around online to find how to get a tattoo designed for you as well as source one of the more popular and professional tattoo artists in your area or close surrounds. A good idea is to check out their social media pages for examples of their work, what their fees are like and what their clients have to say about their services. This will give you a general idea of who you can trust with your very precious skin.
8. Sanitation Is Key!
Choosing your tattoo artist based on his or her design work and attention to detail is important but taking the standard of the rooms they work from and the equipment they use into consideration should also be a big deciding factor. You can get nasty diseases and infections when an irresponsible artist uses dirty equipment in an unsanitary environment. This is because during the process of getting a tattoo, your skin is pierced and the open wounds are susceptible to becoming contaminated by even the slightest bit of dirt.
When a tattooist is working on you, make sure that he or she wears clean rubber gloves (preferably disposable ones) at all times, uses a fresh needle from a sealed packet during each session, and disinfects the area that's being worked on thoroughly. The room where your tattoo artist works from should be well-ventilated and should smell strongly of disinfectant, for your peace of mind.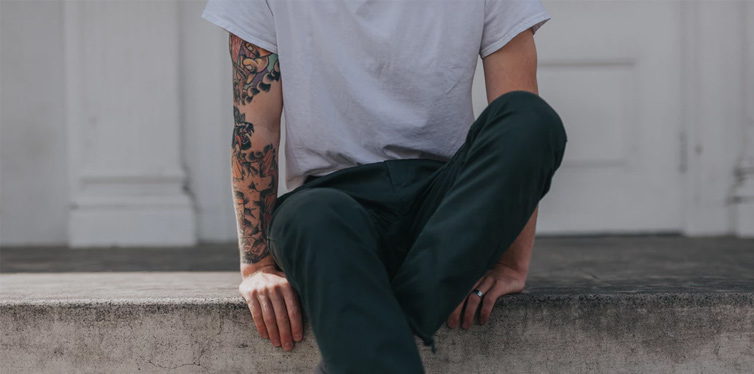 9. Know How to Care for Your Tattoo
Taking good care of your new tattoo right after you get it is an important part of the process. This step will not only ensure that it remains free from infection, but it will also help to keep your design vibrant and fresh. While your tattoo artist will provide you with advice on how to treat your tattoo over the next few hours, we'll prep you with some tips in advance so that you can decide if you are willing to follow the upkeep that comes with getting a tattoo.
OK, so once your tat has been completed, the artist will clean the area and treat the wounds with an anti-bacterial ointment before covering it up with a bandage or plastic sheet. It's very important that you keep the tattooed area covered with this bandage for at least two hours (it's usually safest to wait for 6 hours to pass). Once the covering has been removed, you can keep the tattoo clean by washing it with lukewarm water only (soapy products might irritate this sensitive area). The cleansing routine should be followed by the application of an anti-bacterial lotion. Over the next few days, you need to keep your tattoo dry and out of direct sunlight. Please also resist the urge to scratch at the scabs as the wounds start to heal, this action could ruin the design completely.
10. Consider the Social Impact
We're now at the point where you have made your decision and you have ticked off all of the boxes, all except one that is.While it's your body, your money, and your creativity, you should be ready to experience some serious social impacts that come with getting a tattoo. When you go about your day-to-day business with your body art exposed, you're going to get looks and judgment from a myriad of different people. While some might not care what others think, there are some personalities who might take offense or feel hurt by certain responses.
Having tattoos might also affect your ability to get the job you've dreamed of, or it might do damage to your social standing in the one you already have. Perhaps loved ones will be offended by the designs you have chosen or they might simply feel you have done more harm to your body than good. So, if you are thinking of getting a face tattoo or gruesome images as your body art, you really might want to reconsider, especially if you care about the opinions of friends and family. #justsaying
Your body is worth respecting and while an awesome tattoo can compliment your appearance, you need to make sure that what you are putting on to your skin is something that you will wear with pride throughout your life. You've decided when to get a tattoo, where to place it and what design to get, now it's time to consider the rest of the pointers on our list and if you're still keen, you can put ink to skin!
Sources:
8 Things to Consider Before Getting a Tattoo – Houston Press
How to Care for a New Tattoo – WikiHow
21 Things To Know Before You Get A Tattoo – Buzz Feed