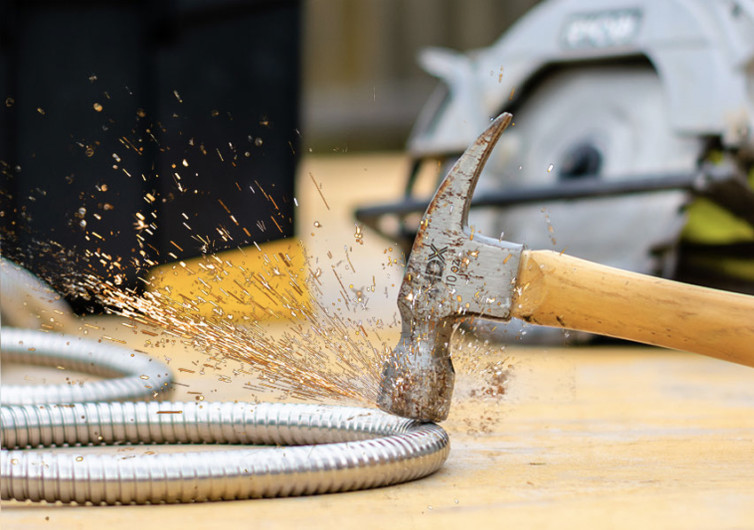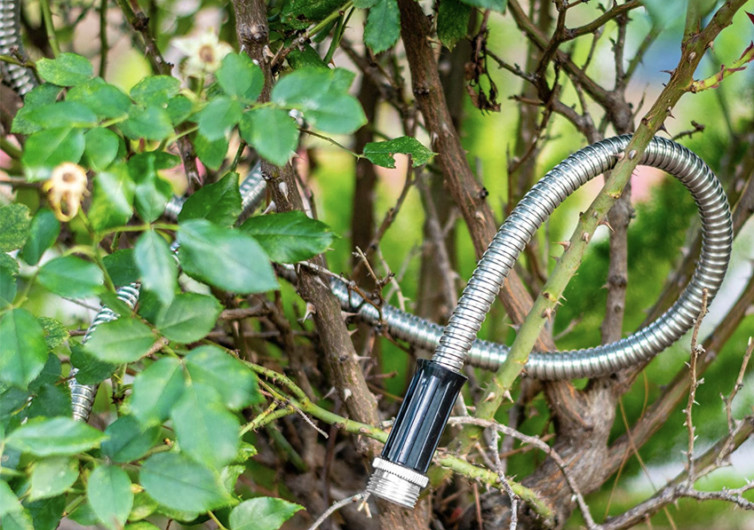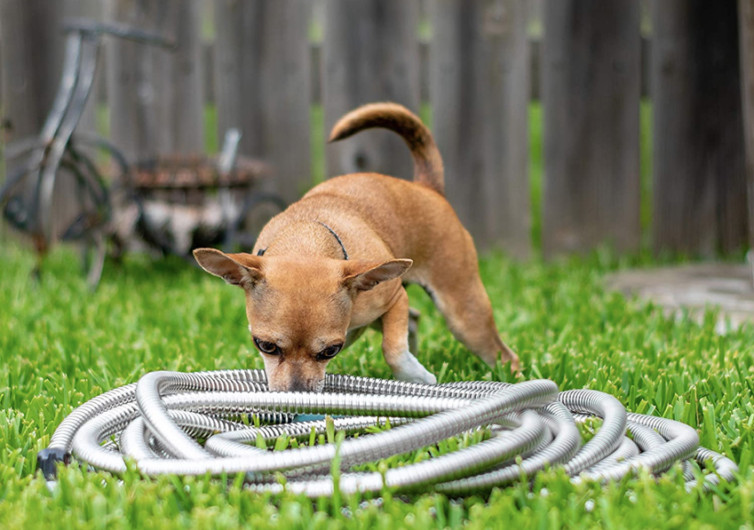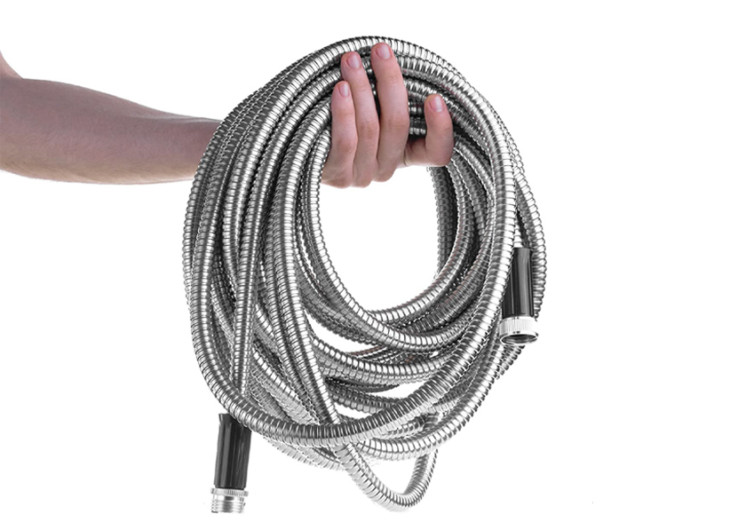 GearHungry may earn a small commission from affiliate links in this article.
Learn more
Tardigrade Steel Hose
We've all been there: you're trying to reach the last row of flowers, or the back wheel of your car when suddenly, the water pressure in your garden hose cuts off. You look down to see your hose is a tangled, kinked mess that would take an engineering degree to unravel. What's the solution to such a mess? The Tardigrade Steel Hose.
A steel hose offers an easy to use, lightweight hose, suitable for gardening and other household chores, without the hassles of kinking or leaking, and they are much more resistant to damage. The Tardigrade Steel Hose is designed to be animal-proof (no more dog tooth holes), tear- and crack-proof, UV resistant, non-kinking, and easily maneuvered. The 16mm diameter offers a 9mm opening for high-volume water pressure. The ends feature quick-connect couplings to quickly and firmly attach additional hoses or to your nozzle.
While we wouldn't suggest running it over in your car (it's not that strong), the lightweight stainless steel is tough enough to take you stepping on it without losing its shape and durable enough (read: weather-resistant and rust-proof) to withstand years of wear and tear. We need to mention that the steel cover surrounds a vinyl hose, so while it's far more durable than your standard garden hose, it's still subject to freezing in the right weather, or cracking if left in the sun too long. Be sure to care for this hose like you would any other by draining it after your last use and storing it in a dry area during freezing weather.
The Tardigrade Steel Hose comes in 1', 3', 5', 10', 25', and 50' options for every project you may encounter. This hose will work well for gardening, car washing, pressure washing, sprinkler systems, livestock watering, and just about anything you have on your to-do list.
Features
The Tardigrade Steel hose is justifiably lightweight, coming in at just 4.84 pounds for the 50' length. Since it's covered in durable 304 stainless steel, which makes it flexible without the worry of knots, this hose is kink-free, knot-free,  and easy to snake around corners, over big objects, or through buildings. Stainless steel casings make this hose impervious to dog bites, nail punctures, tears, scrapes, or damage caused by kinking.
A variety of lengths from 1' to 50' serve every type of project, while the quick-connect couplings will fit well and clamp onto other hoses without leaking. Since leaks aren't an issue, these hoses provide consistent water pressure from end to end. These hoses feature a 16mm diameter (5/18") with a 9mm nozzle opening, almost double the nozzle width of a standard garden hose. This generous opening allows more water to pass through without disrupting the water pressure.
Benefits
These steel hoses are suitable for lawn sprinkler systems, garden projects, washing your car, or filling up the kiddie pool. They are also heavy-duty enough to tackle watering your livestock, watering your commercial garden center, or power washing the side of your house. This hose is durable, maneuverable, and lightweight. Whether you're reaching the last rose bush or hosing down your new convertible, this is the hose you want in your garage. Not satisfied with it? Tardigrade offers a 30 Day full-money-back guarantee.
Disadvantages
The biggest complaint we saw from consumers regards the vinyl hose component. The vinyl, while protected by the steel, is still vulnerable to freezing or overheating, causing cracks and leaks. Some users complained that their couplings were the weak spots, especially when connected to other brands of hoses. While the hoses are durable to a certain degree (moving, stepping on them, and gnawing dogs aren't an issue), they're not durable enough to withstand being run over by a car or stepped on by a horse, especially if the hose is resting on a hard surface.