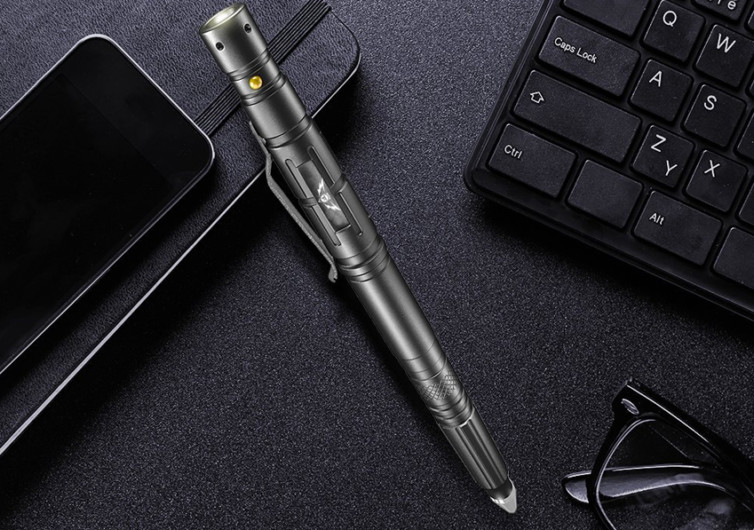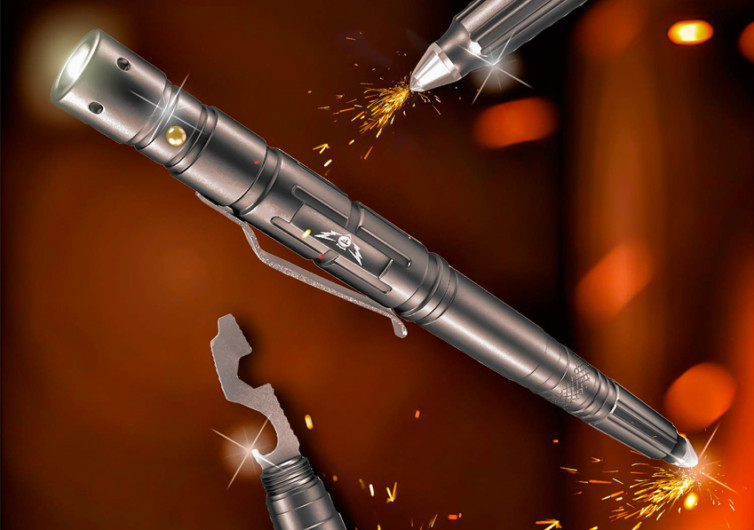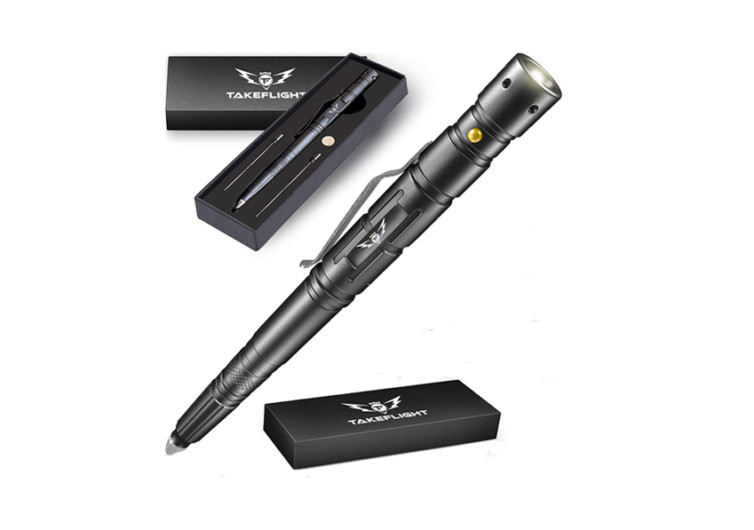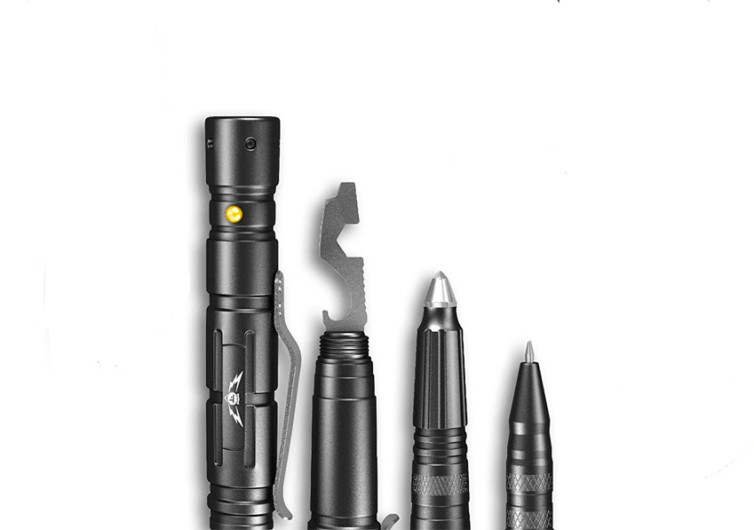 GearHungry may earn a small commission from affiliate links in this article.
Learn more
Tactical Pen for Self-Defense
The saying "the pen is mightier than the sword" has never been so true with this tactical pen by TakeFlight. This pen is made from aluminum used in aircraft which makes it a powerful weapon for self-defense. It features an LED flashlight, a bottle opener, and a window breaker that you can carry around in your purse.
With self-defense being a necessary skill in everyday life, it is important to have the tools that can help you break free from attackers. This product is the best tactical pen to do the job. It is very useful that even the Navy SEALS and the SWAT team use this. What makes it more impressive is the fact that it is small and discreet. Attackers won't notice that you are armed with a pen that can be as hard as a rock.
At the tip of this tactical pen is an LED flashlight. A flashlight will always be a handy tool wherever you go. If you have a large bag with you, you can use this light to help you find what you're looking for inside. This also proves to be helpful when you walk around at night and the area where you are in is not properly illuminated. Unlike your phone's camera, this pen is a lot safer and easier to hold.
However, compared to a regular pen, this tactical pen is longer than usual, but it is not bulky so there is no inconvenience in carrying it. The pen itself writes nicely and smoothly which is a plus considering that it is not the main feature.
The tactical pen by TakeFlight comes with 2 ink cartridge refills and an extra flashlight battery. With this full package, you can be sure that you will not run out of ink or light. TakeFlight has truly stepped up the game in terms of having a multi-functional ever-ready pen.