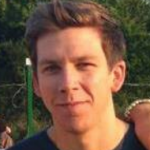 Beard Split Ends
If you thought split ends were only a problem for girls, think again. Split ends in your beard is a common problem for any guy who grows facial hair. While anyone who is going for the classic American Wild West prospector look isn't going to be too bothered about split ends, today's fashion-conscious guys who are interested in getting grooming right are becoming more concerned about how to deal with them.
With more men starting to realise that longer beards are cool, the subject of beard split ends is likely to become more prevalent as time goes on, but you can be ahead of the crowd by finding out how to deal with yours now.
What Are Split Ends And Why Do I Get Them?
As you can probably guess from their inventive name, the term "split ends" refers to the strands of hair splitting at their ends. Actually, split ends do have a scientific name –Trichoptilosis (you never know, you might need it for a pub quiz!) but no matter which name you use to describe them, they don't create a particularly attractive look.
The hair is basically fraying at the ends and not only is it really noticeable, it makes grooming your beard a real challenge. If you're getting split ends in your beard it's because that your hair is weak, and that could be possibly because your diet isn't the best, or possibly because you're using styling products that contains chemicals which are making the hair weak and prone to splitting.
Yes, there are a couple of medical conditions which can cause beard hair split ends too, and if you're getting a huge number of them it might be worth getting it checked out, but usually, unless you're going to extreme lengths like using straighteners on your beard (has anyone tried that?) it's most likely that nutrition or chemicals are to blame.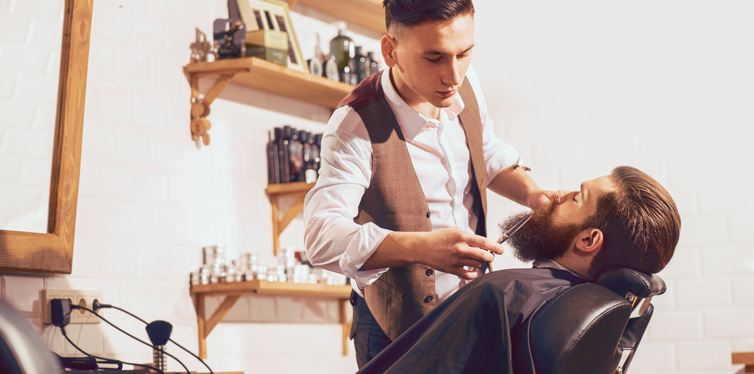 So, I Have Beard Split Ends, How Do I Get Rid Of Them?
Once you've got split ends in your beard, the only thing you can do is reverse the damage. That means giving your beard all the essential nourishment for it to grow properly and healthily again. Start by trimming your beard – after all, that's what your girlfriend does with her head hair split ends.
Shorter styles which need trimming regularly are one way of controlling split ends, but if you're keen to go for the biblical god look, you'll have to start paying greater attention to the products you use and the food you eat.
Are There Any Natural Solutions?
One of the best natural ways of curing split ends is to try massaging mashed avocado into your beard. Yes, it sounds ridiculous. Yes, you'll feel like an idiot while you're doing it, but it really does help. That's because the oil in avocado moisturises your hair and makes your beard softer and less likely to dry out causing split ends.
If you'd rather have your avocado on toast rather than on your face, you could try just washing your hair and face in cold water without any soaps that make your beard itchy and dry. Cold water makes the hair cuticles flatten and this reduces split ends.
Prevention Is The Best Cure
If you'd rather avoid the embarrassment of an avocado-smeared face or the inconvenience of having to cut your bushy facial hair down to designer stubble, prevention is always going to be the best cure. Luckily, keeping your beard healthy isn't as hard as you might think, so here are some things you should think about:
Staying Hydrated
Good hydration is the key to keeping your whole body healthy, and that means that it works for your skin and hair too. You can hydrate your beard with leave in treatments or hair conditions, or switch to a nourishing natural beard oil such as palm oil, hemp seed oil, coconut oil, sweet almond oil or argan oil which can all make your beard softer.
Good Conditioning
Beard oils are a great way of conditioning your facial hair as they keep it soft while moisturizing your skin perfectly. Apply every day after you shower and again before bed.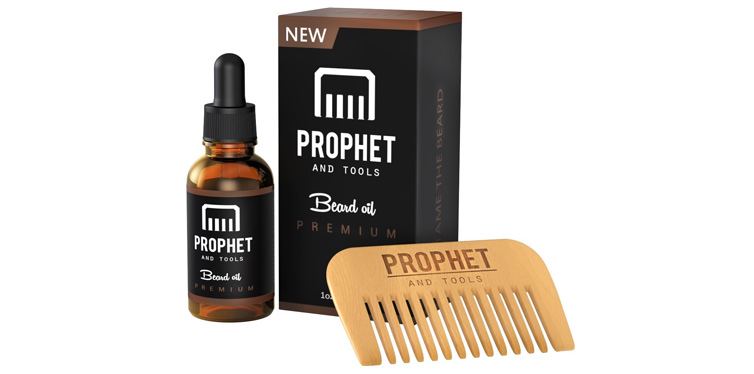 Use The Right Grooming Tools
So, you probably aren't straightening your beard or using curling tongs on it (the main reason that girls suffer so much from split ends) but trimming and combing your beard puts the hair under pressure and this could be the source of your problem.
If you're using cheap grooming tools that you bought in the pound shop, it's time to upgrade. Poor quality grooming tools are a prime cause of beard split ends, and if you think about how many times your cheap comb has got tangled in your beard, it's no wonder that split ends are the result. A good quality beard brush or comb will help to stop the problem.
Tool Maintenance
It's not only important to choose quality tools, you also need to care for them properly too. Keeping your scissors sharp is pretty important so blunt scissors damage your hair causing split ends. Beard trimmers might also be the source of your problem since they chew your beard hair strands rather than slicing through it if they are maintained properly. Keeping its blade oiled is vital if you want to keep your beard as healthy as possible.
Use Quality Products
So, you've trimmed and combed your beard with quality tools, why go and ruin it by using cheap products to wash and condition it? If you choose a beard shampoo or wash that is full of chemicals, the damage is going to accumulate over time, so always read the label and choose one that isn't going to cause damage – an organic and all-natural product is going to do the best job.
Improve Your Diet
If you're not eating enough protein, this could be the reason why your beard isn't looking its best. What better excuse do you need to eat another steak? Hair is made up from keratin, which is a form of protein, so if you include plenty of meat (or fish, eggs, soy milk and beans if you're feeling healthy) in your diet your beard is naturally going to be stronger.
Although we all agree that split ends aren't the most attractive sight, you can easily eradicate them forever by following these helpful tips. Over time, your facial hair will get stronger and healthier and split ends in your beard will be a thing of the past.