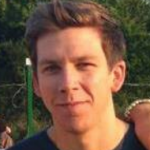 Support us! GearHungry may earn a small commission from affiliate links in this article.
Learn more
The Essential Guide For Tabata Training
Tabata training comes from the name of its founder, Dr. Izuma Tabata, who was a Japanese physician. On top of that, Dr. Tabata was also a researcher, looking for the optimal way to increase endurance, build muscle and achieve peak physical performance without running through too much time. Today, Tabata training has sprouted many offshoot training methods, but the most notable is HIIT (High-Intensity Interval Training) that has been the focus of numerous infomercial DVD workout programs and has even been part of the basis behind CrossFit (which we'll get into later).
This guide to Tabata training is designed to show you why it works, how to apply it the best, and talk about equipment, workout methods and everything in between. When you're done here, you'll be schooling your mates at the gym, and exceeding the expectations you set for yourself in the past. Let's get into it.
The Definition Of Tabata Training
Apart from sharing its name with Dr. Tabata, the defining attribute of Tabata training is optimization without cutting corners. You can find an endless stream of minor workout methods that haven't gained media traction, but Tabata training is unique in the way that it's inspired so many other types of workout plans that have gained massive traction.
Dr. Tabata took aspects of speed skating, designed by Irisawa Koichi, and essentially improved and structured it into Tabata training. Tabata is high-intensity interval training at its most basic form, without all the fluff in the way. There's nothing crazy that you need to do; it's a principle you can apply to numerous other areas of physical activity to optimize your caloric burn, strength gain, and most importantly, your time spent. 
How To Effectively Track Your Tabata Training
Tabata training is something you adapt to multiple other types of exercise. Consider it the philosophy, and the different ways that you apply that philosophy to your workout regimen. We've all learned that in recent years, HIIT training is a more efficient way to workout: it saves time, and gives you better results without as much hard labor. Tabata training is like taking that principle and expanding upon it.
The problem is, everyone's body is built differently. That's why there's a dozen new "miracle diet and workout plans" every single week on grocery store magazine shelves and daytime television shows. Different things work differently for different people, so tracking your progress is key to understanding the most efficient way to use tabata training to your advantage.
You ideally want to know where you're starting from: are you overweight, lead a sedentary lifestyle, are you relatively thin but with no muscle? Know where you're starting so you know how to track your physical changes. Gents, measure your chest, arms (not flexing), calves and waist. Write that down, write down your weight, and take to tabata training.
Now, is tabata a miracle? No, it requires hard work just like anything else. If you aren't seeing physical results in six weeks, it means there's a lapse in how you're performing your training. You could either be doing it inefficiently, or you could simply need to step up your diet so you're not burning more calories than you need to gain.
The first two weeks of any strict exercise regimen will see short-term ghost results. By that, we mean you might lose five pounds (water weight), you might gain five pounds (inflammation), but it's not a permanent thing. It's your body developing through change. Tabata training, when applied properly, is going to give you strength and aesthetics. That works from the inside out, and depending on how your built or how much progress you need to make, it could take a while to see the effects. The good thing is, you'll feel the positive change long beforehand.
Major Benefits To Tabata Training
There's four main benefits to discuss because outside of these, other benefits can be attributed to a more active lifestyle regardless of your workout philosophy. These four are either exclusive to, or majorly accelerated by specifically sticking to a tabata training regimen.
You reduce muscle tissue loss than normal levels of cardio can threaten if you aren't bulking in your diet. When you strictly do cardio, it burns fat, but it also burns muscle fibers. Tabata is the original form of high-intensity interval training, and works to give you the afterburn effect. If you're not certain what that is, it's when (usually from strength training) your body continues to slowly burn fat for twenty-four to thirty-six hours after your workout has ended, but it focuses on fat, not muscle tissue.
Flexibility and aerobic abilities increase without having to strictly perform aerobic exercises. Men are generally less flexible than women, which can really get in the way of more advanced exercise techniques to build muscle in key areas. Tabata training and its intensity and specific workouts that we're going to share with you, will help to build muscle while improving your full body dexterity. 
Superior fat burning through increased metabolism, and it doesn't stop at the afterburn effect we mentioned. That effect has a shelf life on it, but increasing your metabolism over time has a steadfast, consistent effect. Your metabolic rate decides how slowly you break down food, and how those nutrients are stored – whether it's in fat or used for energy (which your muscles tore). Altogether, the HIIT aspects of tabata training whip your metabolism into shape faster traditional methods.
Spending your time well, and receiving the maximum benefits without having to over-schedule your free time. We'll discuss getting started and how to incorporate tabata training into your life, but the goal here is efficiency over volume. When someone says, "I spent two hours at the gym," you shouldn't feel inferior, but instead, you should question why they need to be there for that long. Volume doesn't equal efficiency. You can train your body in a compact manner, and still reap the health/aesthetic rewards.

The Five Major Methods Of High-Efficiency Tabata Training
There's a ton of different workouts you could do, but in our personal experience and research, these five are among the very best to burn fat, build muscle, and retain the ideal of efficiency over volume.
The goal principle of tabata training is twenty seconds of workout, ten seconds of rest, and applying that to a number of sets. Traditionally, tabata training will go on for four straight minutes (either sets), and then you will take a one-minute break. This allows you to fall in line with the most attractive time measurement for effective tabata training: twenty minutes, and not a second over. Let's jump into these.
1. Beach Body Tabata
This is a super simple workout to work your core, your arms, legs, and lower obliques. If you're looking for tabata training to help develop your summer body, this will get you there a lot faster.
First Minute: 20 seconds of mountain climbers, 10 seconds of rest (X2)
Second Minute: 20 seconds of high knee kicks, 10 seconds of rest (X2)
Third Minute: 20 seconds of jumping jacks, 10 seconds of rest (X2)
Fourth Minute: 20 seconds of burpees, 10 seconds of rest (X2)
Fifth Minute: Rest, focus your breathing, and get ready for the next round
Repeat this process four times for a total of twenty minutes, and you'll be sweating up a storm in no time. For a tabata method that's geared towards burning fat than building a body in the process, look to our next
2. Fat Blaster Tabata
Some of us have a little more in the midsection, and we need to cut through that before we sculpt the body underneath. That's perfectly okay, and there's a tabata regimen that's designed to help do just that.
First Minute: 20 seconds of jumping lunges, 10 seconds of rest (X2)
Second Minute:20 seconds of crunches, 10 seconds of rest (X2)
Third Minute: 20 seconds of medicine ball squats, 10 seconds of rest (X2)
Fourth Minute: 20 seconds of one-legged burpees, 10 seconds of rest (X2)
Fifth Minute: Rest, focus your breathing, and get ready for the next round
These focus solely on blasting body fat, and while there's a heavy focus on the midsection, it helps to melt away far from your legs, arms and chest at the same time. If you're looking for something with a bit more intensity, check out the next option.
3. Advanced Intensity Tabata
It's time to turn up the heat. If you like pushing your body to the limits, and you get exhilarated when you feel sweat dripping down your forehead,
First Minute: 20 seconds of burpees, 10 seconds of rest (X2)
Second Minute: 20 seconds of extended lunges, 10 seconds of rest (X2)
Third Minute: 20 seconds of goblet squats, 10 seconds of rest (X2)
Fourth Minute: 20 seconds of stair climbers, 10 seconds of rest (X2)
Fifth Minute: Rest, focus your breathing, and get ready for the next round
You're working your core, your legs, your – you know what, you're working your entire body out with this one. Building the right form with each of these exercises will create long-lasting results and build core strength. If you're just getting started, you can check out this next workout.
4. Beginner Tabata Workout
Whether you're just starting for the first time or you're trying to get over a minor injury, a low impact beginner tabata workout could be just the ticket. These simple workouts get you moving, while dually shredding fat and building muscle.
First Minute: 20 seconds of low-impact jumping jacks, 10 seconds of rest (X2)
Second Minute: 20 seconds of mid squats, 10 seconds of rest (X2)
Third Minute: 20 seconds of double leg raises, 10 seconds of rest (X2)
Fourth Minute: 20 seconds of standard lunges, 10 seconds of rest (X2)
Fifth Minute: Rest, focus your breathing, and get ready for the next round
While these low-impact tabata moves may make it a slightly longer time to see the results you want, everyone needs a starting point. Stick with these and work your way up to a more difficult exercise, and you'll be well on your way to the body you want.
5.  Master Tabata Training
This method is ideal for those who are looking to maintain a rhythm, use the same exercise, and real the full-body rewards.
First Minute: 20 seconds of mountain climbers, 10 seconds of rest (X2)
Second Minute: 20 seconds of burpees, 10 seconds of rest (X2)
Third Minute: 20 seconds of jumping jacks, 10 seconds of rest (X2)
Fourth Minute: 20 seconds of planks, 10 seconds of rest (X2)
Fifth Minute: Rest, focus your breathing, and get ready for the next round
When you're built to handle more, there's no excuse not to put it on your plate. The last thing you could add to this exercise regimen is time if you feel as though it's not quite cutting it. Upgrade yourself by five minutes at a time to get in a harder workout.
Why CrossFit Is The Exact Opposite Of Tabata Training
CrossFit is… well, not  HIIT training. There's a ton of reasons why the mentality of CrossFit greatly damages your progress, and in some instances, can lead to a higher percentage change of injuries. Calisthenics are a relative of tabata training, because it focuses on intensity. To best explain why CrossFit isn't what you think, this video from Chris Heria of Thenx describes it perfectly.
Quality over quantity, every single time. If you choose quality over quantity, then you won't slip into these negative habits. There's a big difference between efficiency and speed. Understand what separates them, and focus on form over how many reps you can do. Mixing the principles of tabata training with CrossFit doesn't work.
The Best Workout Equipment To Use With Tabata Training
We know what tabata training is, how it helps, a few exercises to do, and what to avoid. We've made excellent progress, but now it's time to ensure you have adequate machinery to give you a helping hand. Home gym equipment is a necessity, and here are four things that you absolutely need to effectively utilize tabata training benefits.
1. Quality Treadmill
Cardio is still a part of tabata training, and you can achieve just about any level of cardio with a quality treadmill, or an exercise bike if you prefer low-impact. This is just a staple in all home gyms, and helps you incite the afterburn effect.
2. Assorted Free Weights
Tabata training also focuses around strength building, and nothing is more versatile than a set of free weights (or adjustable dumbbells). Various HIIT exercises include adding resistance by holding free weights, adding them to other exercises to truly turn them into high intensity, and so on.
3. Adjustable Workout Bench
Primarily on the focus of strength training, an adjustable workout bench gives you the opportunity to monitor and focus your center of gravity while building muscle memory. Over time, you'll develop a better sense of form from repeated tabata training, but for now, an adjustable bench is your best friend.
4. Resistance Band
Resistance bands builds muscle and help with stability, when used properly. These are simple and inexpensive, and can be used in a variety of ways to increase your resistance and results from just about any exercise.
Tabata Training Accelerates Muscle Memory Development
If you've ever wondered what muscle memory is, you're in for a treat. It used to be used (inaccurately) as a term to describe doing something enough times that you just automatically remember how to do it. That subject requires a much deeper dive from a qualified professional, but what we can determine is that it isn't simple. Real muscle memory is when your muscles create additional myonuclei, and retain them even if you lose your gains.
Tabata training is a very structured system, which is believed to help boost myonuclei growth at a faster rate than standard cardio or strength training alone. If you don't hit the gym for a month, you notice a loss of size in your arms, legs and chest, but that doesn't mean your muscles have vanished or are dying. Most of those myonuclei remain, so when you train again, you accelerate the results since you muscles already know what to do. It's the explanation as to why most of us have that friend with the "effortless six-pack" that they can reclaim from one week of gym activity, after months of inactivity. Tabata training can promote excellent myonuclei development in a short time.
How To Include Tabata Training In Your Everyday Life
It's an entire mindset, so you have to treat it like a change in your way of life. Tabata training has all the benefits that we've already listed, but beyond that, it actually helps you define a more structured way of living. Science tells us that it only takes sixty-six days to form a habit, good or bad. When you put that positive energy into this mathematically broken-down workout regimen, you start applying these rules to the rest of your life completely subconsciously.
Tabata training builds your mental clarity. You can start incorporating any of the workouts that we've listed into a daily exercise regimen to begin reaping the rewards today. The most difficult part is getting started (as we know with any workout or lifestyle change), but the best way to do it is to literally carve out time. If you wake up at 7:00 AM every day, it's time to start waking up at 6:30 and spend five minutes waking up, twenty minutes on tabata training, and the other five minutes cooling down and getting ready for your day. Start by going to bed thirty minutes earlier, and you'll notice that after three to four days of getting up early, you won't dread it: you'll look forward to it.
With tabata training, it puts you into a structured, habit-forming mindset, and in a good way. We are designed to enjoy routine, so why not make it a positive one? After that short while, you'll be incorporating this as a daily habit, and you'll be well on your way to that sixty-six day mark of making it into a core lifestyle change that you don't even have to think twice about. Tabata reshapes your body and strengthens your mind: there's no reason not to set that thirty-minute early alarm right now, and get started tomorrow morning.