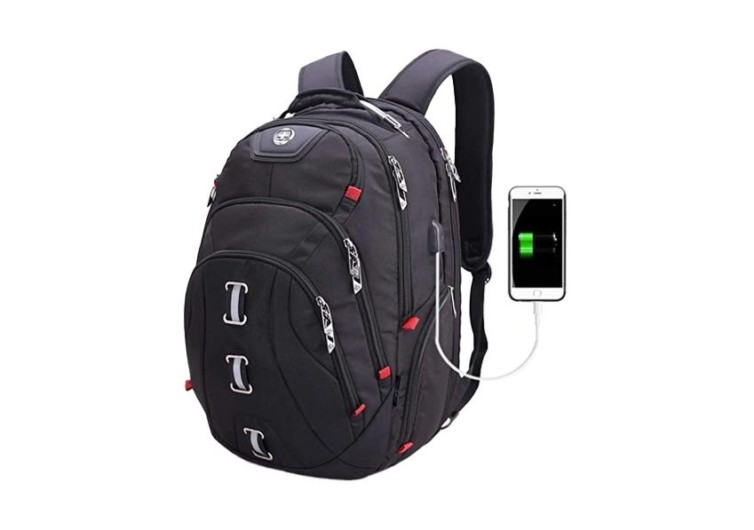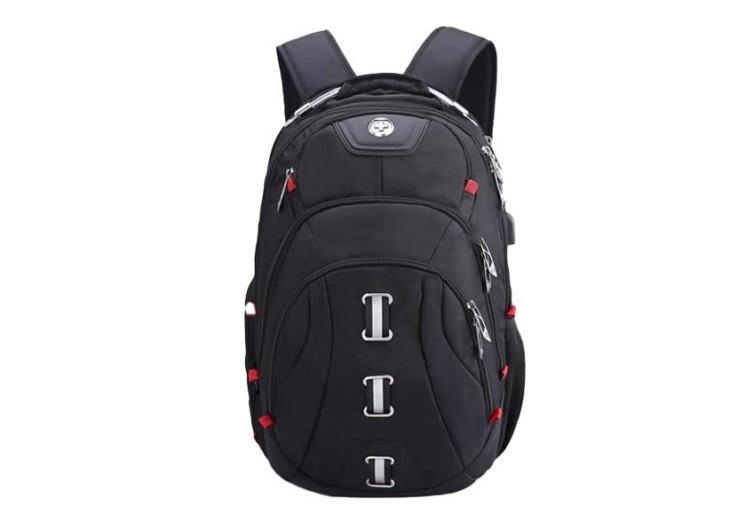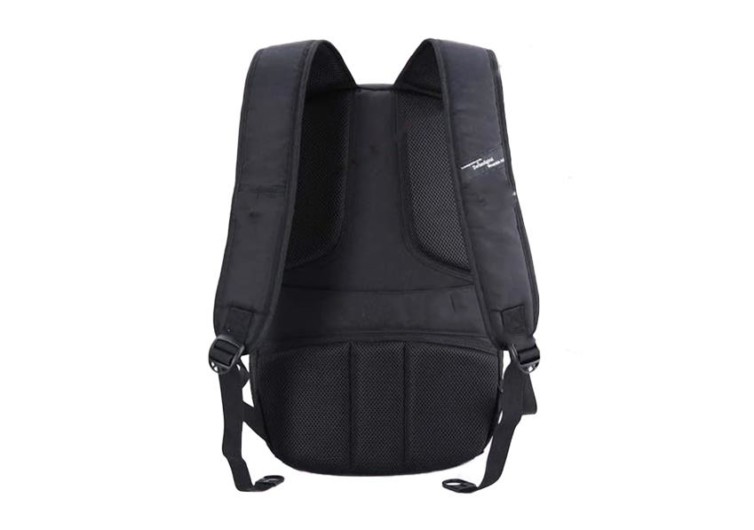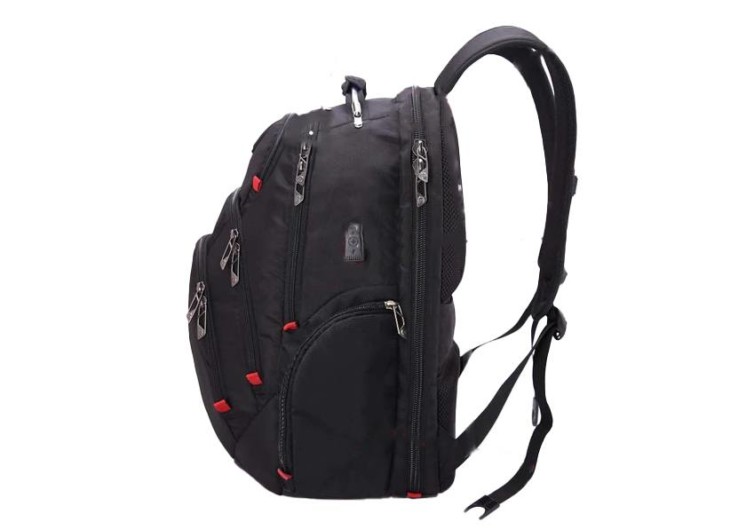 GearHungry may earn a small commission from affiliate links in this article.
Learn more
Swissdigital Pixel Backpack – Power and Protection
Every backpack is a travel backpack when you think about it. The problem is, there's a lot of things that you might need while trekking your way across Europe, or even around town, that a simple knapsack just doesn't offer. What you really need when you're thinking about hitting that old road is something that has features and functional design specifically intended to support your journey. Fortunately, Swissdigital has been thinking long and hard about this for you.
Swissdigital's new Pixel Business Travel Backpack promises to be the swiss army knife for the jet set. But does it have what it takes to be your next go-bag? Let's take a closer look.
Key Benefits
While the Swissdigital Pixel doesn't include an actual battery, they have integrated a handy port to wire your charging station through the exterior of the bag. This right-sided USB port (patent pending) ensures that you can connect your device to a power station, pull the cord under your right arm, and put it to use while you keep it charging.
In the rare case you encounter a thief with an RFID reader, the Swissdigital bag has a built-in pocket that protects your cards from their scanning device. The theory goes that newer credit cards, passports, and even some government cards have contactless RFID technology integrated into them for scanning. This technology means that if a thief has one of the readers, and they came within close enough proximity to you, they could scan and steal that information.
While this ranks very low on the identity theft scale, according to security experts like IDX Technologies, it is still quite possible. Deep inside the inner lining of the Swissdigital Pixel is a specially lined pocket that blocks out that potential transmission. So, if you are very concerned about identity theft, this bag is a great addition to all the others you're taking along the way.
Incredible Price
For just $46, you can get your hands on this privacy-protecting pack. Not only does it offer a valuable storage solution for your most private of things, but it also has a great deal of room for everything else. At 40 liters, this bag includes 14 independent pockets and enough storage capacity for a multi-day trip without additional luggage.
CHECK PRICE ON SWISSDIGITAL-VLC.MYSHOPIFY.COM