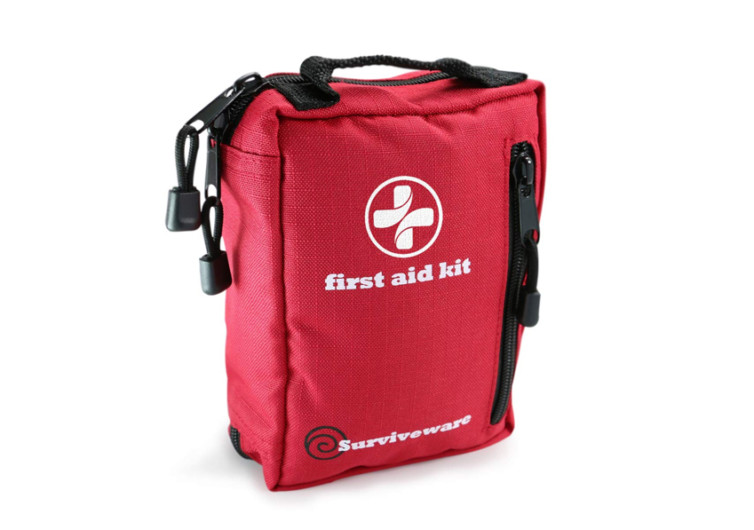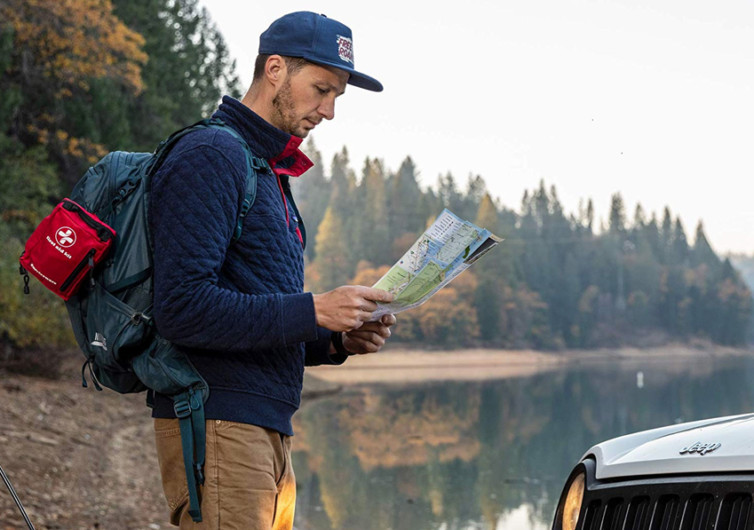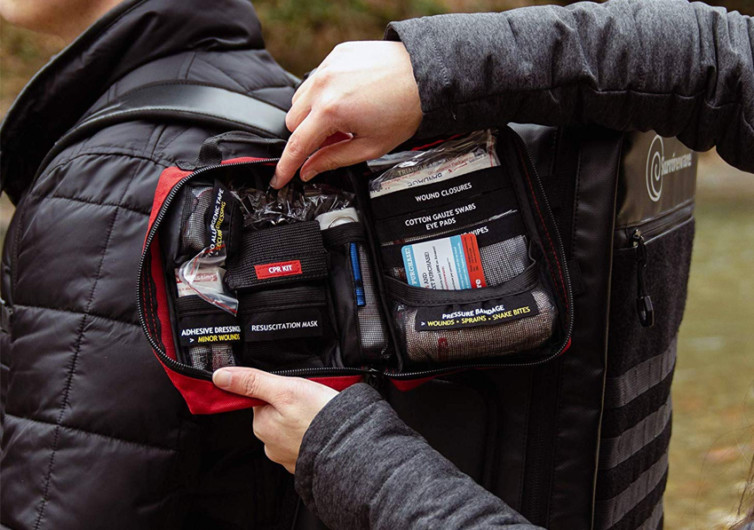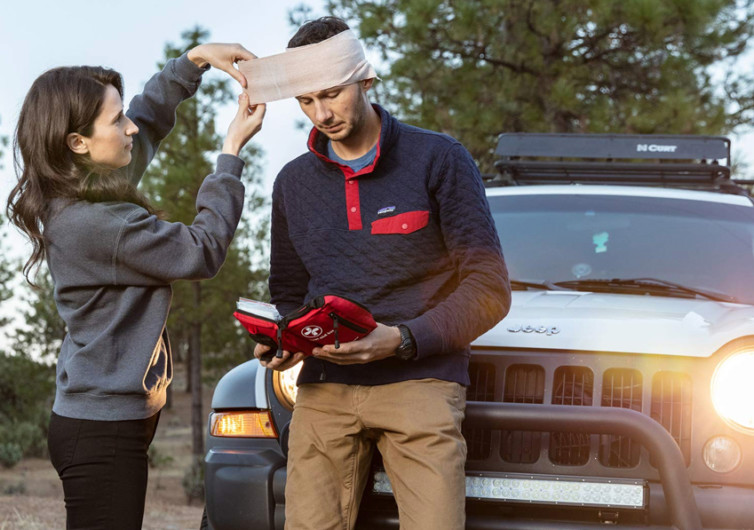 GearHungry may earn a small commission from affiliate links in this article.
Learn more
Surviveware Small First Aid Kit
No one can be sure when an accident will occur. That is why it is important to have the Surviveware First Aid Kit with you all the time. It is a compact kit that can give you peace of mind whenever you leave the comfort and safety of your home.
The Surviveware bag is so small it looks more like a travel pouch. The first aid kit only measures 7.5 inches long, 5.5 inches wide, and 3.5 inches thick. It features a wide strap at the back that you can attach to any belt, strap, or a MOLLE system. One does not have to worry about its weight either. This kit tips the scale at only one pound. You can make it an integral part of your backpacking or camping gear.
Inside the Surviveware are several compartments that can make the organization of the different first aid materials a lot easier. This also makes it super easy to access those items that you need in a particular emergency. The compartments feature zip-top baggies. They protect your first aid kit items from water and dirt. You get to use your supplies in pristine condition. There is also a separate pocket intended for your personal medications.
The bag itself comes with waterproof 600-denier polyester. The lining is also resistant to water ingress. The Surviveware can be an invaluable pack for fishermen and aqua sports enthusiasts. They will feel a lot safer with this kit beside them in their adventures.
The first aid kit already includes shears, alcohol wipes, adhesive bandages, antiseptic wipes, and cotton swabs, among others. You also get a whistle for calling the attention of people nearby. There is also a separate pouch for a CPR kit.
The Surviveware First Aid Kit is small. However, it performs big when life is on the line.