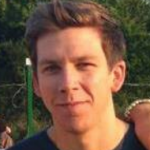 Summer On-Snow Skills
Winter is that fantastic time of year when many people like to get away to their favorite ski resort and hit the slopes for some serious snow action. There is no denying the fun and games that only the snowfields have to offer, but our time in the mountains is so limited. We wait all year to spend a few precious days in the snow skiing, snowboarding, etc. The trouble is, the first day or so we seem to spend more time falling in the snow instead of gliding over it. We finally manage to stay upright and just as we get back into our snow groove again, the holiday is over and we let our snow skills get rusty until the following year.
If you're tired of wasting those first few days of your winter vacation looking like a dud because you keep toppling over your snowboard or skis, you need to consider spending some time practicing a few moves during the summer. Some of these skills you can practice in the comfort and privacy of your own home, while others may need a little more space like those available at your local sports center.  There are a number of things you can do indoors over the summer so you'll be ready to hit the slopes like a pro next winter. We'll take a look at 5 on snow skill you can learn and practice indoors this summer.
1. Ollies and Nollies
Technically an ollie is a skateboarding trick where the skater propels himself and the skateboard into the air. A nollie, on the other hand, is short for "Nose Ollie" and is executed at the front of the board. While both of these skills are skateboarding moves, they have been successfully adapted for snowboarders as well. Many snowfields have special piste for snowboarders with various tracks and ramps that are great for performing ollies and nollies.
Ollies and nollies are some of the first tricks a snowboarder will learn. They take a lot of practice but can be a lot of fun. You can practice these moves on or off the slopes and even during the summer months when you are dreaming of your next winter vacation. You can practice them on a regular skateboard, but keep in mind that your feet are secured to a snowboard so it can be a little tricky. Even so, you'll still get the feel of perfuming ollies and nollies making it easier when you want to try them with your snowboard. Just find a local indoor skate park and you can practice all year round and fine tune you're jumping skills before you hit the slopes.
2. Walking on Your Snowboard
One of the easiest on snow skills you can learn indoors during summer is walking on your snowboard. This skill is handy when you need to walk over a flat area of the snowfields or up a gentle slope. It basically involves waddling left to right like a penguin or hopping while your feet are firmly secured in your snowboard.
You can practice walking on your snowboard anywhere. If your home is spacious enough you can practice right at home or if that isn't an option ask around in your local area to see if there is a sports center you can practice in.  The main thing to remember is that this can be noisy so it's not a good idea to practice if you live in an apartment complex. The noise will drive your neighbors crazy. Find a spacious garage or a hall and you can have all the practice you need without aggravating the people who live around you.
3. Practice Some Air Tricks
Practicing some of the snowboarding air tricks can be a real challenge and take years to perfect. Anyone who has watched snowboarders perform their aerial acrobatics can't help but watch in complete awe at their skills. These skills did not appear overnight. They take years of regular practice. Certainly a lot more than the weekend or week most people get to spend annually at ski resorts  Unless you have unlimited access to snow and follow it from continent to continent you will need to find an alternative way to practice.
If you're serious about getting some serious skills at performing snowboarding air tricks, one of the best indoor places you can practice in are gymnastics centers. These places are full of trampolines and foam pits so you can practice to your heart's content without fear of injury. On the contrary, your practice sessions could be a whole lot of fun. The trick is to perfect your moves without the snowboard first. It can take a while to learn how to do the many different acrobatic moves, but more importantly, learn to move your body correctly to perform each move. Once you get the hang of all the jumping and flipping, you can start practicing them all over again with your snowboard. This will obviously be a lot harder, but with time and regular practice you'll be flying with the best of them and be ready to show off your skills on your next winter vacation.
4. The Balance Board
One of the hardest things to do when you are skiing or snowboarding is to stay on your feet. It's all about balancing. Snowboarding, in particular, can prove difficult in terms of balancing on your board because most downhill runs are steep and the speed involved in the descent makes balancing and staying upright quite complicated.
The most effective method to learn how to balance on a snowboard is to practice on a balance board. You can purchase a balance board and they come in a variety of shapes and sizes. But you can also put together your own balance board with a few things you most likely have around your home. All you need is your snowboard, or even a plank and a small section of a pipe. You place your board or plank over the pipe like a seesaw and you're ready to go. Be prepared to fall off quite a lot when you first start out. Finding your center of gravity is tricky at first you will eventually learn how to keep your balance as you shift your body weight left and right while remaining upright. This is a great exercise as you don't need any expensive equipment and you also only need a tiny little bit of space in your home to practice.
5. The Snow Biste
If you love skiing but only get to do so once a year, you probably feel shaky when you hit the slopes for the first time each year. You'd love to practice your skills but in the absence of snow, it's almost impossible.
Fortunately, you can practice the zig-zag moves you would normally employ for downhill skiing and you don't need a single snowflake. You can practice using a snow biste. A snow biste is simply a platform that is constructed especially for skiing and even snowboarding. The platform is set on an angle so that it mimics a downhill slope. It works like a conveyor belt so the "ground" keeps moving but the skier or snowboarder pretty much stay where they are. This device is great for practicing a number of downhill techniques and it's relatively quiet too. If there are enough avid skiers in your area, your local sports center may already have one. Otherwise, you may have to go in search of a ski center that offers the use of a snow biste so their members can develop or maintain their on snow skills all year round. If you have a large garden shed, you may even have one set up for your own personal use.
There are many ways to keep yourself fit and get ready for the strenuous activities of the snowfields, even in the middle of summer. If you're already an active person, this new activity will be another new challenge and will make a great alternative to your regular workout routine. These are a few examples of what you can do without checking in to an indoor snow center. These too, are becoming a popular place to fine tune on snow skills and have a lot of fun in the process.
Learning on snow skills indoors this summer should be a priority for a number of reasons. The first one is that you won't look like a total novice when you hit the mountains next winter. The other is that many of these skills activate the use of a whole lot of your muscles making them a great way to tone up.  Whether you are lucky enough to have an all year round ski center nearby, or you find your own ways to learn and practice on snow skills, you'll be making great use of your summertime and as they can be done indoors, you can practice regardless of the weather conditions.