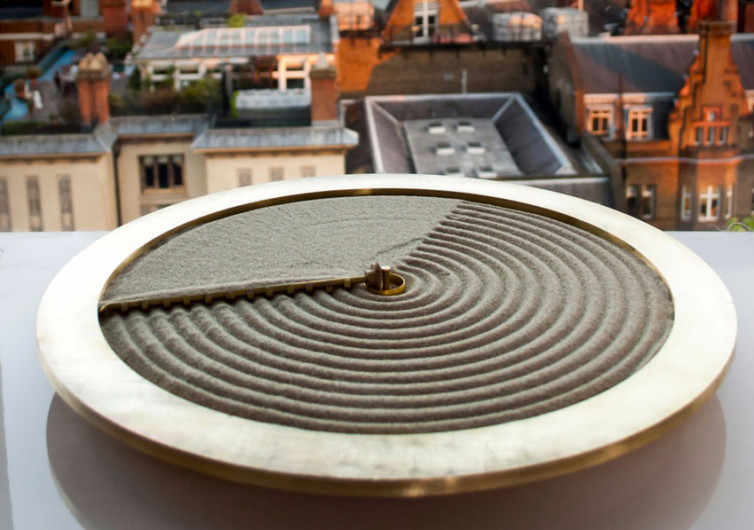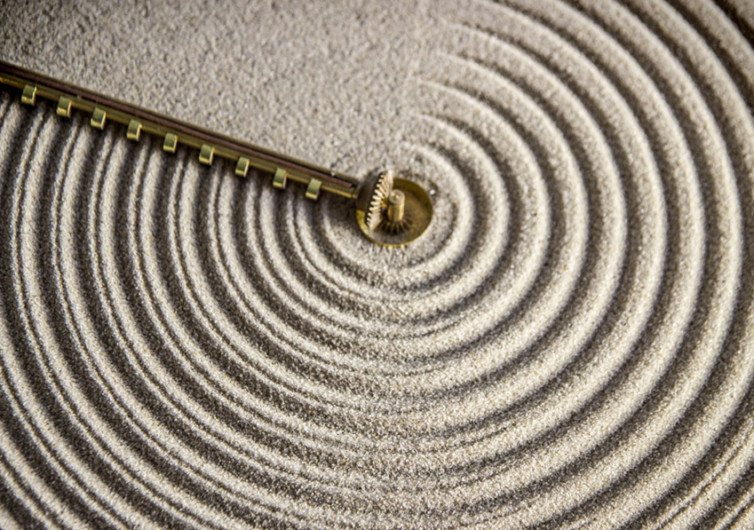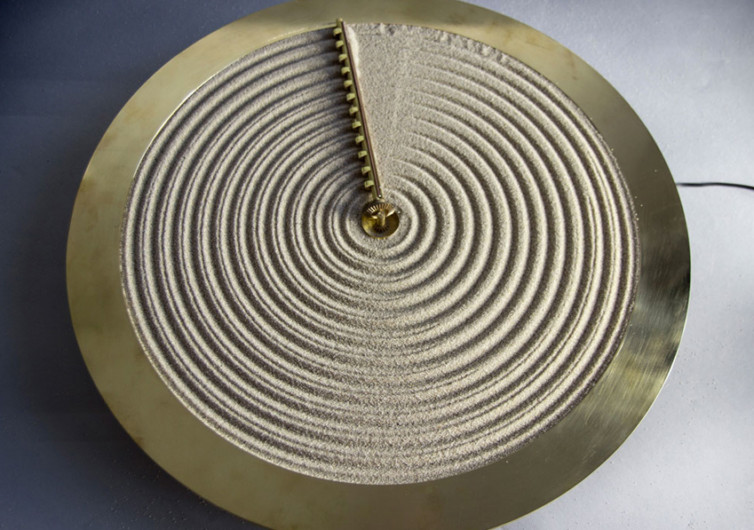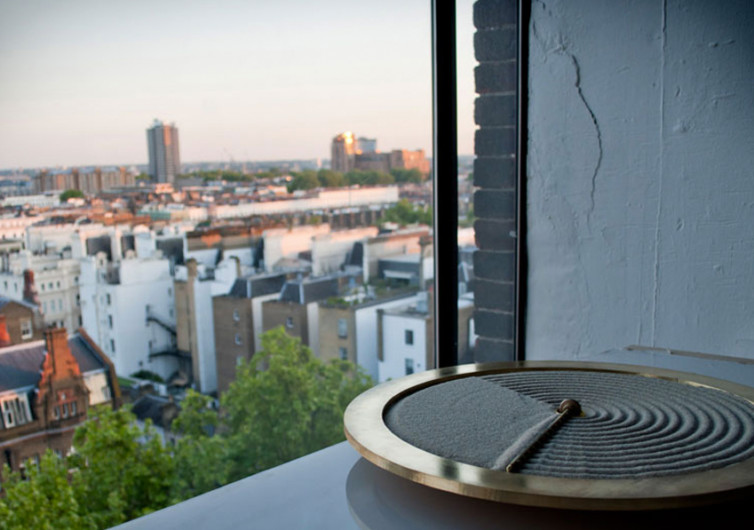 GearHungry may earn a small commission from affiliate links in this article.
Learn more
Studio Ayaskan Sand Clock
The Ripples of Time – Sand is a different kind of timepiece that blends unique elements of sand art with ageless timekeeping. It looks like a primitive sundial, but it doesn't have a gnomon that can cast its shadow on the dial plate. What the Sand has is a more contemporary timekeeping mechanism embedded in an elegant case.
When you see the Ripples of Time for the first time, you will never know what it is. You may think that it's a large disk-shaped sand art display item that somebody placed near the window or on the desk. There are no numbers nor hour and minute indices on the dial. The only thing you will notice is the thin metallic arm that's circling the disc from its epicenter.
As the "hand" makes its way around the disc, it creates stunning grooves in the sand. What you get is an image of ripples emanating from the center. But depending on what time of day you are going to look at the Ripples of Time, the "ripples" may not be complete yet. You see, this is how the Ripples of Time keep track of Father Time.
As the internal clock mechanism rotates the hand on the sand disk, it creates these fantastic sandy grooves. And it takes 12 hours for it to complete. As such, the ripple effects are perfect for keeping time during the day. At night, it's the reverse. The "hand" will still make its revolution around the pivot point. But instead of making ripples, it erases the grooves. By the time you reach the following day, you're off to a new start.
The Ripples of Time – Sand is a fascinating way to tell and keep track of time. While it takes a bit of getting used to, it's still worth it.
CHECK PRICE ON ayaskan.com