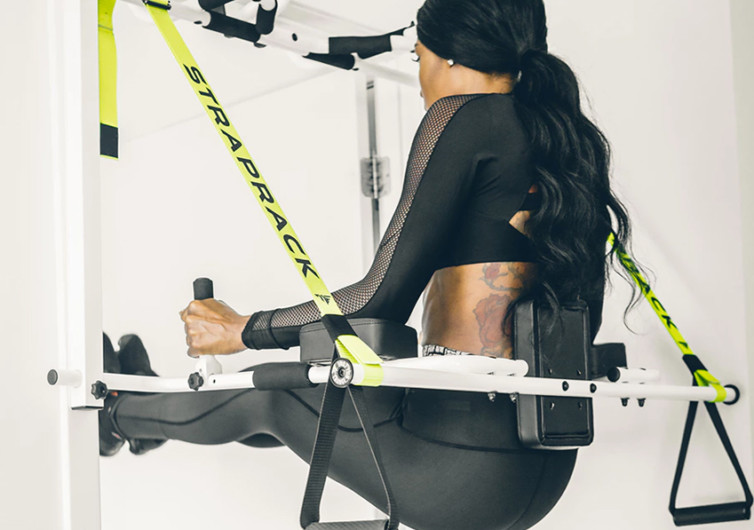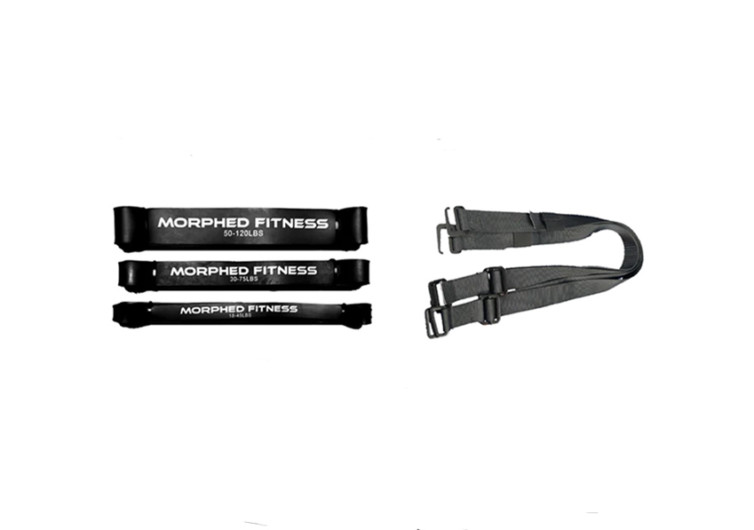 GearHungry may earn a small commission from affiliate links in this article.
Learn more
Straprack Home Fitness Gym
The issue with conventional home gym equipment is that they can be either too bulky or come with exercise limitations. The Straprack Home Fitness Gym addresses both by giving you a versatile and space-saving home gym system. The Straprack gives you the chance to target more muscle groups than any other workout devices without taking too much space.
Perform dips, rows, and chest flies to strengthen and tone your upper body muscles. Target the muscles of the core and lower body by performing leg raises, lunges, and single leg squats. You can also perform pull-ups and suspended push-ups on the Straprack without requiring anything else. Everything you need to enhance your workout sessions is already on the Straprack.
The system integrates the full body workout capabilities of a Vertical Knee Raise machine for better workout results. It also enmeshes this with the portable and compact design of a doorway pull-up bar for space-saving purposes.
Straprack comes with a number of safety features to help optimize your workout gains. It comes with safety straps and clamps that blend well with its robust construction. The system is sturdy enough to hold the weight of a 250-lb individual. The doorframe clamping system comes with full engineering precision so that it stays in place.
The Straprack frame also comes with load distribution towers. This allows for the more efficient distribution of load. This can help preserve the integrity of your door frame or wall upon which the Straprack attaches. The rectangular tubes do not only distribute weight on a more even manner; they also come with thick padding to further improve the safety on your wall or door.
The Straprack Home Fitness Gym is a piece of dynamic and portable exercise equipment. It allows you to perform more workout exercises than several exercise machines combined.