Gifts For Stranger Things Fans In 2021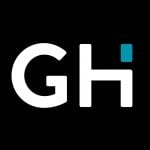 This product guide was written by GearHungry Staff
GearHungry Staff
GearHungry Staff posts are a compilation of work by various members of our editorial team. We update old articles regularly to provide you the most current information. You can learn more about our staff
here
.
GearHungry may earn a small commission from affiliate links in this article.
Learn more
Do you have a Stranger Things fan in your life? Do you always struggle to find them the perfect gift? Well, not anymore! We've scoured the internet for you to find the very best gifts for Stranger Things fans, so whether they're a Dustin or an Eleven, they'll be upside-down with joy when they unwrap any of these Stranger Things gifts.
Gifts For Stranger Things Fans
Stranger Things Special Edition OneStep2 Polaroid Originals Camera




Embrace the 80s along with your favorite Stranger Things characters with this limited-edition Stranger Things polaroid camera. Just point and shoot to watch your photos come to life as they're printed out in real-time. The camera even links to your phone via Bluetooth so you can control it remotely via the free app or set the timer to get the perfect group selfie!
Better than your phone, this camera comes with a lithium-ion battery that lasts up to a massive 60 days on just one charge! Although the camera is inspired by the upside-down, remember to always use the camera the right side up for the best shots. You might even capture a supernatural beast if you're quick enough, so check your snaps carefully once they've been printed! You may also use it as a travel camera.
Key Features:
Rechargeable lithium-ion battery included
Self-timer function
Instant photo printing (film sold separately)
Free downloadable app lets you control the polaroid from your phone
Powerful flash capacity
Specification:
Brand

Polaroid Originals

Model

PRD9017

Weight

1.01 pounds
Stranger Things Dungeons and Dragons Game

We all know how the Stranger Things gang loves Dungeons and Dragons, and with this special edition Starter Set, you can immerse yourself in the Stranger Things universe. Featuring an exciting hunt for the thessalhydra as "created" by Mike in the first season of Stranger Things, you can play alongside characters from the show, including Will the Wise and Dustin, the Dwarf.
Get ready for an epic battle against the Demogorgon as you try to escape from the Upside down and discover hours of fun whether you're a D&D pro or are a first time player. We couldn't believe you can pick up this special edition D&D set for under $20, which is why we've given it the title of Best Value Stranger Things gifts in our list! Even if you've never played this board game, you'll get everything you need in this great value set and includes a full rule book, five Ready to Play character sheets, six polyhedral dice, and 2 Stranger Things Demogorgon figures (one you can paint yourself). The box itself comes in a distinctive red design to replicate the famous 1983 coloring of D&D, which eagle-eyed fans will notice is the very same edition as the Stranger Things gang play on-screen!
Key Features:
Includes Stranger Things adventure book, rulebook, five character sheets, six dice, Demogorgon figure, and customizable Demogorgon figure
Great for new and seasoned D&D players alike
Embrace the game Mike Wheeler "created" for his friends in the Stranger Things series
Advised for players aged 12 years plus
Specification:
Brand

Hasbro Gaming

Model

E3702

Weight

1.35 pounds
Funko POP Stranger Things Figures

Funko POP figures seem to be taking over the world, and we are not complaining! These days you can pick up pretty much all of our favorite characters from any TV, movie, or even game, and now you can buy your favorite Stranger Things characters too! The popularity and collectability of pop vinyl make this Stranger Things gift our Premium Pick. Keep it in the box like a collectible or take it out and play, either way, POP figures are here to stay!
One of our favorite gifts for Stranger Things fans, pick up pocket-sized versions of the crew in a whole host of costumes – you can even find Will's D&D character, Will the Wise – and keep them on your desk to protect you from the evil Demogorgon. You can re-enact your favorite scenes at home, at work, or anywhere you fancy. Collect the entire cast for full bragging rights and establish yourself as the god of all Stranger Things.
Key Features:
Licenced Stranger Things POP vinyl
Most stand at around 4 inches tall, depending on the character
Comes in original Funko POP box
Perfect collectible item
Specification:
Brand

Funko

Model

13323

Weight

3.04 ounces
Stranger Things Stickers Pack



If you're struggling for affordable Stranger Things gift ideas, then look no further than this set of 50 Stranger Things themed waterproof vinyl stickers. Perfect for skateboards, laptops, motorcycles, luggage, guitars, or pretty much anything else you can think of, let the Stranger Things fan in your life show off their love for the show with these awesome licensed stickers.
Guaranteeing no duplications, each pack contains 50 individual vinyl stickers which make great gift-bag fillings for a Stranger Things themed party, awesome stocking fillers, or just for yourself to showcase your Stranger Things obsession. They're also useful for distinguishing your own water bottle or laptop at work without damaging the surface as the stickers are waterproof and sticky enough to go through a wash, yet gentle enough to be removed with ease.
Key Features:
2.3 – 4.7 inches
Made of high-quality vinyl, stickers are totally waterproof and come with sun protection properties
Sticks on almost any surface
Pack contains 50 unique stickers with no duplicates
Easy to remove
Specification:
Brand

KONLOY

Weight

0.8 ounces
Stranger Things Novelty Socks

Although there was a time when we would have moaned to receive socks in our Christmas stockings, by now, we have grown to appreciate the joys of having warm, toasty feet all wrapped up in brand new socks.
If new socks themselves aren't exciting enough for you (we know, we didn't believe our parents when they said socks could be exciting either!), then check out these awesome Stranger Things socks for men and women. Featuring the classic alphabet Christmas lights from the show with red toes, heels, and elasticated ankles, any Stranger Things fan is sure to let out a little squeal of excitement when they unwrap these Stranger Things socks! We particularly recommend this gift for budget Secret Santa offerings for your Stranger Things obsessed colleague, but they also make great stocking stuffer or gifts for any occasion!
Key Features:
65% combed cotton socks
Fits women's shoe sizes 5 – 10
Men's version also available, fits men's shoe size 10 – 13
Made with advanced odor protection technology to keep socks smelling fresh
Range of designs available
Stranger Things Beer Glass

"In a world full of tens, be an Eleven"…. These are definitely words that we would all do well to remember, and now you can be reminded to show off your Eleven-ness every day with this Stranger Things beer glass. Featuring the gang on their bicycles, cycling upside down, of course, every sip will taste a little sweeter when it's drunk from a Stranger Things glass.
Even if you're not in the market for Stranger Things gifts (although, if you're not, we're a little confused as to why you're reading this Buying Guide?), you'll also love their Game of Thrones-themed beer and whiskey glasses, featuring the classic line "I drink, and I know things," or the Prison Mike glass including a 'mug' shot of Mike himself. We can't decide which is our favorite, so we might have to just grab all three!
Key Features:
16oz novelty glass
Dishwasher safe
Perfect Stranger Things gift ideas for any occasion
Comes fully protected in bubble wrap to avoid any breakages during transport
Sturdy and durable
Specification:
Brand

Vivid Ventures

Weight

1.1 pounds
Hawkins Middle School AV Club Hoodie

We all know the Stranger Things gang were proud members of the Hawkins Middle School AV club when their small town started experiencing all sorts of strange occurrences. Now, you can recreate your own favorite Middle School moments with this AV Club Stranger Things themed hoodie from NuffSaid. Taking a unisex design, this is one of our favorite gifts for Stranger Things fans as it's not only wonderfully geeky but also super comfortable and warm, perfect for a late-night bike ride!
Printed in the USA and subtle enough that only other Stranger Things fans will get the reference, you'll be able to happily wander around proudly showing your Hawkins team pride wherever you go, you might even make some new Stranger Things friends if they get the reference! It's also the perfect thing to wear while we anxiously await season 4, and you'll be the king or queen of the viewing party in your Hawkins hoodie when that day finally arrives.
Key Features:
Made of a 50/50 blend
Available in a range of colors
Unisex sizes from small to 4x XL
Suitable for machine washing
Hasbro Stranger Things Eggo Card Game




Inspired by the Netflix original series, players can take on the personas of Will, Mike, Lucas, Dustin, Eleven, Hopper, or Barb as they try to form the Upside-down by getting rid of your cards before the Demogorgon attacks in this awesome adult card game. Suitable for 2 – 6 players aged 14+, this game is perfect for a family of Stranger Things fans longing for the next season. Players who enjoy a game of Uno will find this Eggo card game easy to get the hang of, but there's also an added Stranger Things element.
Play as your favorite character and take it in turns to send other players to the Upside down, make opponents pick up extra cards, reverse the order of play, and even summon the Demogorgon! There's also a rift that can be invoked to send everyone to the Upside down, where you're in a race against the clock to escape or get rid of all your cards before the Demogorgon can get you!
Key Features:
2 – 6 players
Suitable for ages 14 plus (although anyone old enough to play Uno should be able to enjoy this Stranger Things themed game)
Box includes 106x Eggo cards, 7x character cards, and instruction manual
Specification:
Brand

Hasbro Gaming

Model

B076PQ8DTF

Weight

3.2 ounces




When you were watching Stranger Things for the first time, how much did you long to cuddle up to that lovely looking Demogorgon? Us neither! Regardless, the team at Funko has clearly seen something in the beast that we missed because they've created a cuddly plush figure of the classic Upside-down creature, and we think it's simply adorable! Definitely serving to show the softer side of this strange creature. Get the whole range of Funko Stranger Things plushies and enjoy year upon year of the perfect Stranger Things gifts that keep on giving.
Whether your loved one is a collector or a cuddler, they will be sure to love these sweet plush figures of all their favorite Stranger Things characters and villains. Although we must say, the Demogorgon is by far our favorite!
Key Features:
Demogorgon stands at 8 inches tall. Other characters may vary
Collectible licensed merchandise
Stiff cardboard base allows plush to stand up independently, perfect for displays
Stuffed with cotton stuffing, no plastic beads
Specification:
Brand

Funko

Model

21657

Weight

2.24 ounces
Coffee and Contemplation Mug

An awesome Stranger Things gift idea for under $15, this mug makes an excellent gift for coworkers, friends, and family. Put simply, if you are a coffee lover and you love Stranger Things, you're going to love this Coffee and Contemplation Mug! The price makes it perfect for budgeted Secret Santa gifts or as stocking fillers, but we also think it would make a great Father's Day gift as well. Although there's not really an occasion, we can think of when we wouldn't be excited to receive this awesome coffee mug!
Featuring the classic quote, I'm sure we can all agree with – "Mornings are for coffee and contemplation" – printed on both sides and a lovely glass see-through design so you can get your cream to coffee ratio just right, this mug makes a great gift for any occasion. It even comes in its own white box, ready for wrapping to make your mornings that little bit easier.
Key Features:
"Mornings are for coffee and contemplation" design printed on both sides
Can hold up to 13oz of liquid
Fits under any K cup coffee makers
Dishwasher and microwave safe
Under $15 makes this a great Secret Santa gift or stocking filler
Specification:
Brand

Make Em Laugh

Weight

1.15 pounds
Worlds Turned Upside Down: Official Behind-The-Scenes Companion




Available for the Kindle or in hardcover, this official behind the scenes companion guide looks at the first two seasons of Netflix's Stranger Things and beyond to give the serious fans among us a little more to look forward to.
Featuring a whole host of exclusive color photos and gorgeous concept art adorn the guidebook and fans of the show will love exclusive behind the scenes information such as how Eleven's powers were visualized, the struggles the staff and cast went through, and loads more so you can feel like you were right in the heart of the action. Written by veteran entertainment journalist, Gina McIntyre, alongside the Stranger Things co-creators, Matt and Ross Duffer, Worlds Turned Upside Down will change the way you look at the show forever.
The only downside with this companion guide is the same problem we have with the show itself: There's simply not enough of it! Once you've finished reading this one, we have no doubt you'll be searching long and hard for the guide to season 3, and even (hopefully) season 4 when it drops! It is an excellent way of satisfying those Stranger Things cravings while we wait patiently for new episodes.
Key Features:
Hardback book measures 7.3 x 1.1 x 10.3 inches
224 pages
Available for Kindle
Covers seasons 1 and 2 with behind the scenes info, exclusive images, Easter eggs, and stunning concept art
Stranger Things Alphabet Lights Blanket
Whether you're having a cozy night in or a day at the beach, you'll love this Stranger Things blanket to cuddle up under. A blanket that's sure to bring in all the compliments wherever you go, there's no hiding your Stranger Things love whether you use it as a picnic blanket or enjoying the soft plush-like feel while you're curled up in front of the fire. Featuring the iconic alphabet Christmas lights from the show on an orangey backdrop, this soft, cozy throw blanket is machine washable and makes a great gift for Stranger Things fans. We love having it thrown over the back of our couch for late-night Netflix binges.
Key Features:
Sized 40 x 50 inches
Machine washable, avoid washing with dark colors and direct heat
Cashmere feel flannel blanket
Specification:
Brand

YISUMEI

Weight

1.39 pounds
Stranger Things Complete Season 1 & 2 DVD/Blu-Ray Bundle



Naturally, if you're on this list, you've got someone in your life who loves watching Stranger Things on Netflix. Free Will and Barb from the Upside down as well as the confines of the internet and stop worrying about the show being removed from streaming services by picking up the DVD box set. This particular box set includes seasons 1 and 2 and is also available on Blu-ray.
The box of Stranger Things Complete Season 1 & 2 DVD/Blu-Ray Bundle is brilliantly designed to match the 80s theme of the show and even looks like a classic VHS tape box (which even if younger viewers don't recognize, is sure to bring a smile to us oldies!), and even the font choice matches perfectly with the logo of the show.
Key Features:
Seasons 1 and 2 of Netflix success show Stranger Things
Includes collectible photos
Box designed to look like an old VHS tape
Includes DVD and Blu-Ray disks
Seasons span ten disks
Demogorgon Inflatable Sprinkler

Although the Stranger Things Demogorgon is a terrifying beast in the show, BigMouth Inc. has given him a whole new purpose with this awesome inflatable sprinkler. With a flower-like 'face,' the Demogorgon has a natural presence in the garden, and these teeth aren't made for biting! This is one of our absolute favorite Stranger Things gifts and is perfect for budding gardeners, just watch out to be sure you don't slip into the Upside down yourself! Simply inflate this giant Demogorgon to it's full 6.5" height and plug it into your standard garden hose and enjoy the fun of a Stranger Things themed sprinkler to keep your lawn green and fresh all year round.
Kids will also love this sprinkler and can enjoy hours of fun running away from the sprinkling water coming out of the terrifying teeth of the Demogorgon. You can even go a step further with BigMouth Inc.'s full range of Stranger Things outdoor themed accessories including pool floats, beach blankets, yard sprinklers, and discover the Upside down is even closer than you might have thought!
Key Features:
Stands tall at a vast 6.5."
Whole-body fills with air and needs pumping up before use
Simply plug into the garden hose to use
With enough water pressure, spray from the sprinkler can reach roughly 25 – 30 feet.
Specification:
Brand

BigMouth Inc

Weight

8.9 pounds
Stranger Things MacBook Vinyl Sticker
Seeing as Stranger Things is a Netflix Original show, it seems only right that your MacBook be adorned with a classic design from your favorite show. Featuring the gang silhouetted on their bicycles in our right – way – up world, you'll also see the Demogorgon chasing Will in the Upside down underneath. There's even a shadow for the Apple logo in this Upside Down, showing this mysterious place truly is a reflection of our own realm.
The perfect gift for any Stranger Things fan, this Apple MacBook vinyl sticker is easy to place and remove on any computer (although it will work best with an Apple device, so the logo makes more sense, you can definitely use the sticker on any laptop or computer you desire!) just peel off the backing and stick away!
Key Features:
Easy to position stickers with simple peel-off backs
Simple to remove to reposition or replace
Slightly smaller than the full length of your MacBook
Vinyl sticker
Specification:
Brand

idecalworks

Model

4328593139

Weight

0.96 ounces
Sign Up Now
GET THE VERY BEST OF GEARHUNGRY STRAIGHT TO YOUR INBOX